Qualcomm takes LTE to the industrial edge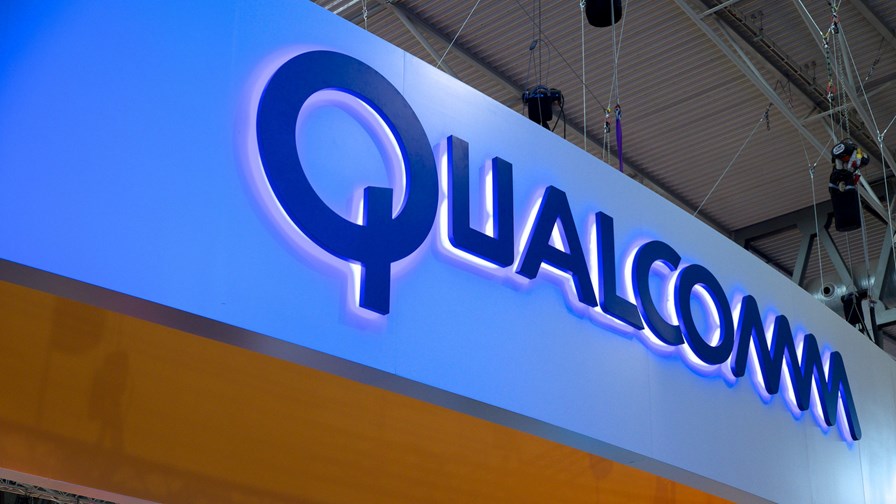 Wireless edge software services for industrial IoT and enterprises
'Chipset as a Service' model to enable mass scale and device provisioning
New LTE IoT Software Development Kit
Now shipping samples of world's first 2Gbit/s LTE Modem
Qualcomm has announced a new set of wireless edge software services to meet the requirements of new enterprise and Industrial IoT customers to securely provision, connect and manage long life-cycles of billions of intelligent wireless devices through their cloud platforms. The software will be exposed through new APIs and available later this year on selected Qualcomm chipsets – initially the MDM9206 LTE modem for IIoT, the connected car MDM9628 LTE modem and the QCA4020 for home devices – followed at a later date by selected Qualcomm Snapdragon platforms.
Qualcomm says its wireless edge services will facilitate the integration, processing, analysis, learning and trusted exchange of information with wireless edge devices and unlock new use cases, services, ecosystems and business models across vertical industries.
"We are excited by the initial response from cloud, enterprise and industrial companies and are looking forward to working with them as well as our traditional customers to accelerate the transformative opportunity supported by advanced security, intelligence and wireless connectivity capability at the edge," said Serge Willenegger, SVP & GM 4G/5G and Industrial IoT, Qualcomm Wireless.
With security rooted in the chipset hardware, Qualcomm wireless edge services is designed to assist large enterprise, industrial cloud providers and users in provisioning and managing massive amounts of connected 4G (and soon 5G) devices in a trusted, security-rich and scalable manner. It is also engineered to support a new Chipsets as a Service (CaaS) business model, in which the value of certain chipset capabilities can be realized through services.
The wireless edge services product is designed to facilitate the deployment of edge devices at scale, as well as efficient zero-touch life-cycle management through services such as plug and play onboarding, on-demand, over-the-air feature activation, emergency and routine upgrades as well as third party service enablement throughout the device life-cycle. Specifically, they should provide strong protection against compromised devices and network attacks through hardware-based device integrity.
"We believe very close collaboration between cloud computing and edge devices is necessary to address the challenges of the industrial IoT ecosystem," said Ray Guan, deputy general manager, Baidu Cloud. "Qualcomm wireless edge services is a very promising technology which will allow the ecosystem to unlock new use cases and business models, and lower the barrier of entry for many customers."
New LTE IoT software development kit
Qualcomm has also announced a new LTE IoT Software Development Kit (SDK) for its MDM9206 LTE IoT global multimode modem, designed to assist OEMs, application and solution developers, new IoT entrants and other non-traditional ecosystem players in the creation of cellular-enabled IoT applications, products and solutions .
"As a new element of Qualcomm Technologies' wireless edge solutions, the LTE IoT SDK, combined with modules based on our MDM9206 LTE IoT chipset, is designed to help OEMs and developers build and commercialize a wide range of exciting and innovative IoT applications in a cost-efficient and expedited manner," added Willenegger.
The new SDK is designed to support developers while they run custom software on the integrated 1.3GHz Cortex A7 CPU within the MDM9206 LTE IoT modem, as well as to provide developers with access to Qualcomm's suite of software and tools. The integrated CPU is designed to help eliminate the need for an external microcontroller, which should help improve cost-efficiency, battery life and device security.
The MDM9206 LTE IoT modem has pre-integrated support for a number of cloud platforms, including Alibaba Cloud Link One, China Mobile OneNET, Ericsson IoT Accelerator and Verizon ThingSpace. The new SDK will allow developers to extend this further and develop support for other major IoT cloud providers. The LTE IoT modem is a purpose-built solution supporting both eMTC (Cat M1) and NB-IoT (Cat NB-1), as well as legacy E-GPRS.
First 2Gbit/s LTE Modem
Rounding out Qualcomm's LTE news for the day, the company has started sampling the Snapdragon X24 LTE modem, the world's first announced Category 20 LTE modem supporting up to 2Gbit/s download speeds, and the first-announced chip built on a 7 nanometer FinFET process. Qualcomm says it features the most advanced cellular capabilities of any commercially available 4G LTE modem to date, and strengthens the LTE foundation for future 5G NR multimode devices and networks. The Snapdragon X24 LTE modem will be featured in a live demonstration at MWC this month, in partnership with Ericsson, Telstra and Netgear.
"The Snapdragon X24 LTE modem sets a major mobile industry milestone, designed to provide enhanced mobile broadband and deliver an extremely important gigabit coverage layer for commercial 5G networks and mobile devices that are expected to start launching in 2019," said Willenegger.
The new modem delivers twice the speed of the company's first generation Gigabit LTE modem and supports up to 7xCA (carrier aggregation) in the downlink, as well as 4x4 MIMO on up to five aggregated LTE carriers for a total of up to 20 concurrent spatial LTE streams. This feature set is designed to allow supporting devices to utilize all spectrum assets available from a mobile operator, whether in licensed spectrum, or with License Assisted Access (LAA). It also supports Full Dimension Multi-Input Multi-Output (FD-MIMO) – a variant of Massive MIMO that Qualcomm says is foundational to future 5G NR networks. In the uplink, the Snapdragon X24 supports Category 20 upload speeds, 3x20MHz CA and up to 256-QAM.
"We're pushing the boundaries of technology and providing unprecedented advances in LTE evolution by breaking the 2Gbit/s barrier with our partners," said Joakim Sorelius, Head of Product Area Networks, Ericsson. "This technology advancement will enable even higher network capacity, and hence faster mobile broadband speeds for even more people."
Following the sampling shipments to customers, the first commercial devices are expected by the end of 2018.
Email Newsletters
Sign up to receive TelecomTV's top news and videos, plus exclusive subscriber-only content direct to your inbox.