Qualcomm claims world's first 5G data connection on a mobile-optimised modem chipset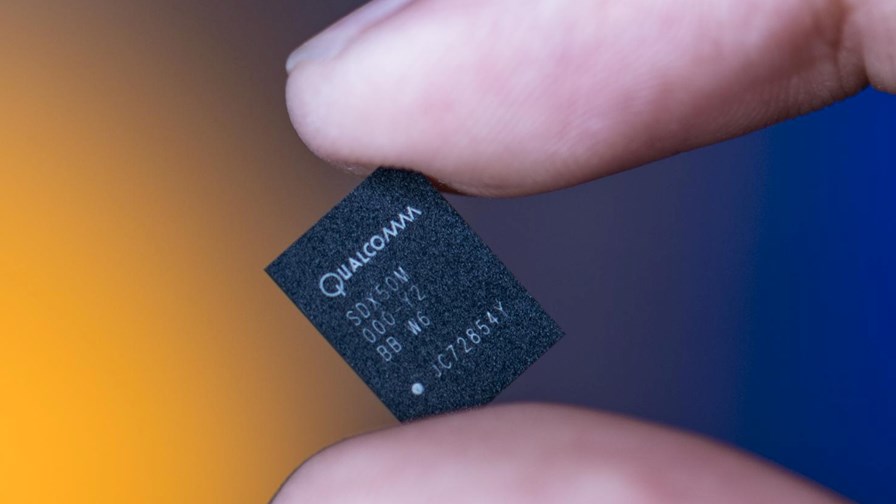 First chipset in the Qualcomm Snapdragon X50 5G NR modem family
Lab trial achieved "gigabit speeds" using "several" carriers
Operating over the 28GHz mmWave spectrum band
New 5G smartphone reference design also launched
With only two months to go before the 3GPP ratifies the first drop of Release 15 – the first true appearance of "5G" with New Radio (NR) in Non-Standalone Mode – Qualcomm has announced that it has successfully achieved a 5G data connection on a 5G modem chipset for mobile devices. Its Snapdragon X50 5G modem chipset reportedly delivered gigabit speeds and a data connection in the 28GHz mmWave frequency band, "accelerating the delivery of 5G NR enabled mobile devices to consumers".
Unfortunately, the exact "gigabit speed" has not been revealed, so we have to assume it is hovering around the 1Gbit/s mark. Additionally, Qualcomm previewed its first 5G smartphone reference design for the testing and optimisation of 5G technology within the power and form-factor constraints of a smartphone.
"Achieving the world's first announced 5G data connection on 28GHz spectrum is truly a testament to Qualcomm Technologies' leadership in 5G and extensive expertise in mobile connectivity," said Cristiano Amon, EVP of Qualcomm Technologies and president of the QCT division. "This major milestone and our 5G smartphone reference design showcase how Qualcomm Technologies is driving 5G NR in mobile devices to enhance mobile broadband experiences for consumers around the world."
Qualcomm is understandably proud and ecstatic about its achievement, coming as it does against a background of legal angst and litigation over its IPR practices, as well as mounting competition in the baseband sector not only from Intel but also ODMs ramping up the development of their own custom silicon.
The demonstration took place in Qualcomm Technologies' laboratories in San Diego and was accomplished by using "several" (again details are not forthcoming) 100MHz 5G carriers in the 28GHz spectrum. The demonstration also utilised the SDR051 mmWave RF transceiver integrated circuit as well as Keysight Technologies' new 5G Protocol R&D Toolset and UXM 5G Wireless Test Platform.
Jumping the gun?
"Qualcomm is among the biggest, if not the leading. cellular chipset manufacturer and undoubtedly its patent portfolio is world-class and a significant revenue driver," said Dimitris Mavrakis, Research Director at ABI Research. "Its best bet is to accelerate the commercial deployment of 5G, so that it can monetise its patent portfolio and sell more chips."
As mentioned, today's news of a 5G NR modem in the mmWave band comes a couple of months before the official 3GPP standard is frozen. Mavrakis says that "it is possible that Qualcomm's announcement will skew the market and the standards discussions in its favour". At the very least, it certainly has the potential to kick start the next round of discussions that will lead to commercial 5G devices.
"The Qualcomm announcement will likely create a new wave of innovation in the chipset and device ecosystem, which will eventually feed into commercial devices," added Mavrakis. "Qualcomm's reference design is perhaps a more important announcement in that aspect; using this design, vendors can now create compatible devices and develop products for 5G."
Qualcomm says its ability to progress from a product announcement to functional silicon in twelve months speaks to its generational cellular technology leadership, and that it has been instrumental in accelerating the commercialisation of 5G NR through many key contributions, including foundational research and inventions, standards-setting in 3GPP, designing sub-6GHz and mmWave 5G NR prototype systems, interoperability and over-the-air trials with major global operators and infrastructure vendors, and developing integrated circuit products for mobile devices.
The Snapdragon X50 5G NR modem family is expected to support commercial launches of 5G smartphones and networks in the first half of 2019.
Email Newsletters
Sign up to receive TelecomTV's top news and videos, plus exclusive subscriber-only content direct to your inbox.