Pole position: SK Telecom and Orange turn to Poland for 5G tests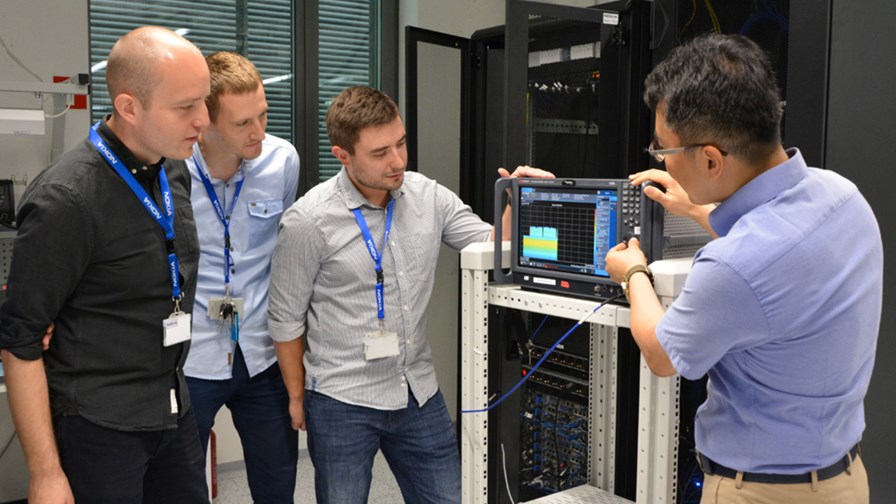 SK Telecom and Nokia transmit data using standards-compliant 5G NR SA mode
South Korean telco simultaneously developing SA and NSA technology
Orange and Nokia conduct Cloud RAN trial in operational LTE network
Key milestone towards Orange's future 5G cloud architecture
Poland is quietly becoming the European centre of excellence for 5G. In two separate announcements this morning, telcos Orange and SK Telecom have revealed progress in 5G and cloud-related tests with Nokia in Poland.
South Korean telco SK Telecom says it has successfully demonstrated data transmission using 5G NR SA (standalone mode) with Nokia, just days after the 3GPP Release 15 standard was frozen. The two partners carried out end-to-end data transmission and ultra-low latency data processing using solely 3GPP-approved 5G SA equipment at the Nokia Lab in Wroclaw, Poland.
At the trial site, the two companies verified the feasibility of various 5G SA-based application services such as VR, UHD video, autonomous driving and Smart Factory, which SK Telecom says moves it one step closer to the early commercialization of 5G. Last December, it carried out the world's first data transmission using 5G NSA (non-standalone mode).
SK Telecom says it will use 5G NSA standard mobile phones and equipment during the early stage of 5G commercialization, utilising the LTE core whilst 5G's network coverage is limited, and will then gradually expand the use of 5G SA.
"By successfully verifying technologies aligned with the global 5G standard, we have gained a powerful driving force to lead our way into the global 5G commercialisation," said Park Jin-hyo, EVP of ICT R&D Center at SK Telecom. "SK Telecom will speed up our comprehensive efforts towards 5G commercialisation, such as the release of 5G mobile phones and network deployment."
Cloud-based virtualised RAN
Meanwhile, in separate tests, European telco Orange has completed a live network trial in Poland in collaboration with Nokia to validate the benefits of cloud-optimized radio access networks (RAN) for the evolution to 5G. The two companies trialled Cloud RAN technology to prepare for the eventual introduction of a distributed cloud architecture for 5G by Orange.
The trial took place from March to the beginning of May in Poland, with radio sites in the city of Chelm and the virtualized part of the baseband running in a data centre in Lublin, around 70km away. Nokia says its AirScale Cloud Base Station provided equally strong network performance on both Nokia's reference cloud infrastructure and on Orange's own NGPop cloud infrastructure.
"During this trial, Orange Poland has successfully trialled virtualized RAN architectures in collaboration with Nokia and investigated the impact on network operations," said Piotr Jaworski, CTO of Orange Poland. "The quality and performance observed during the trial give confidence on the RAN virtualization and is a critical step for us towards 5G."
Nokia says its architecture splits baseband processing functionality across the radio cell sites and data centre using its AirScale Cloud Base Station. Time-critical functions are performed at the cell site and connected via Ethernet fronthaul, allowing telcos to use their existing transport network, while centralized software hosted at the data centre cost-efficiently performs non real-time functions.
"For Orange, RAN virtualization is a critical enabler to deliver a better and more homogeneous customer experience on 4G and future 5G networks, allowing these multi-service networks to simultaneously handle various type of objects with different connectivity needs," said Arnaud Vamparys, VP Radio Access Networks and Microwaves of Orange Global. "The positive outcome of this trial is an important step towards the implementation of this enabler inside our networks in Europe and Africa."
Email Newsletters
Sign up to receive TelecomTV's top news and videos, plus exclusive subscriber-only content direct to your inbox.