Nokia introduces new Shared Data Layer to prepare telcos for IoT and 5G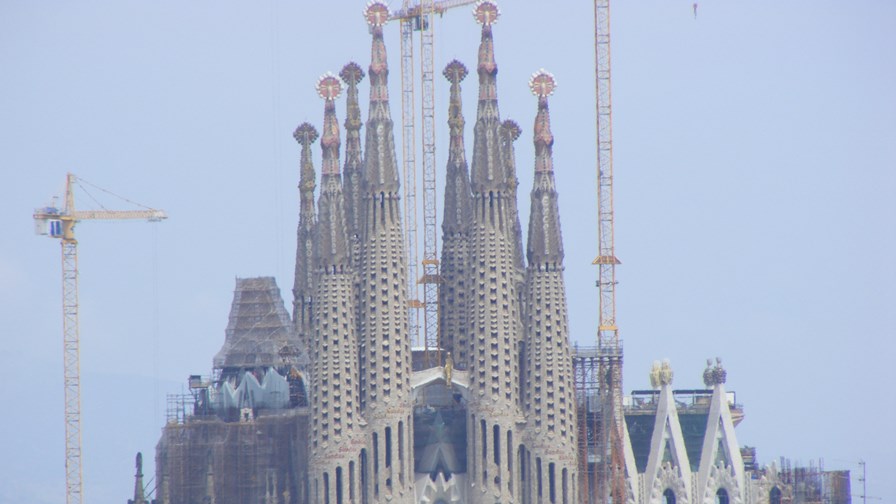 Single point of storage for data used by VNFs
Creates IoT and 5G-ready data layer, a key enabler for cloud-optimised nd highly scalable networks
Stateless VNFs enable operators to innovate faster and offer telco-grade reliability
AirScale radio access solution runs multiple radio technologies simultaneously in one base station
Nokia has launched its Shared Data Layer concept, which it describes as a central point of storage for all the data used by virtualised network functions (VNFs). The shared data layer frees VNFs from the need to manage their own data, creating so-called "stateless VNFs", which are less complex and can be scaled in or out easily and quickly to meet changing demand.
The result is a more flexible, programmable and virtualised network ready for 5G, able to support robust, low latency connectivity and massive networking for IoT applications. The network also becomes more reliable as should a stateless VNF fail, a replacement can be activated and instantly access the shared data to maintain seamless service continuity.
"The Shared Data Layer is a milestone in the evolution of telco networks as we head towards 5G," said Michael Clever, head of Converged Core, Mobile Networks at Nokia. "Operators will be able to innovate faster while retaining telco grade reliability and benefit from unlimited scale and elasticity to cater to the demands of even the largest next generation converged networks. And all this will come with substantially lower Total Cost of Ownership."
The Shared Data Layer also reduces turnaround times for introducing new services and can therefore boost operator revenues more quickly. Innovation cycles can be faster, with the added benefit of telco grade reliability. Stateless VNFs can be created rapidly without the need to set up and deploy new infrastructure, and their simplicity means less coding and debugging.
Software Radio
Nokia has also announced its AirScale radio access solution, which it says closes the gap between the IT and telco worlds. The next generation radio access solution runs multiple radio technologies simultaneously in one base station. The first demonstration of Nokia AirScale Radio Access live, with its "5G-ready" air interface, is being shown this week at the Mobile World Congress event in Barcelona.
The complete new radio access generation includes a cloud-based Radio Access Network (RAN) designed for open interfaces, which can run all radio technologies simultaneously in one base station, use any architecture topology, be scaled to "virtually unlimited capacity", and uses 60 per cent less energy than other radio access platforms.
Whether an operator needs to run 2G, 3G, TDD-LTE, FDD-LTE, LTE Advanced, or LTE Advanced Pro, they can all be operated simultaneously in the base station as a Single RAN.
"The world will witness immense changes over the next few years," said Samih Elhage, President of Mobile Networks at Nokia. "Broadband traffic will continue to surge as people go beyond video and take advantage of augmented and virtual reality. The Internet of Things will see billions of devices connected, and 5G will enable new scenarios such as Industry 4.0, smart cities, e-health and mobile living. Nokia AirScale is designed from the ground up for this new era, while also introducing ground-breaking cloud-based capabilities."
Email Newsletters
Stay up to date with the latest industry developments: sign up to receive TelecomTV's top news and videos plus exclusive subscriber-only content direct to your inbox – including our daily news briefing and weekly wrap.