Making the case for a new breed of local mobile operator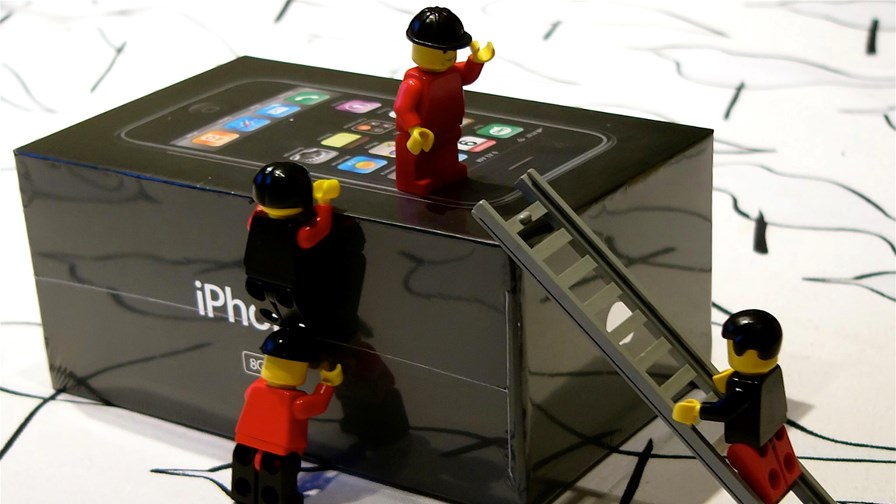 Finland's Centre for Wireless Communications proposes "micro-operators" for 5G
ETSI seeks to help researchers bring their ideas to the standards table
Change is coming for mobile operators, but how aware of the threats are they?
5G will lead to more disruption, not less
Last week, leading standards group ETSI held an event in France focused on moving 5G technologies on from research to actual standardisation. It brought together a number of participants in the European Union's Horizon 2020 research programme, helping researchers with ways to downstream their results into the standards process.
Workshop sessions focused on enabling technology for 5G mobile systems, future network architecture and virtualisation techniques for 5G. All very high level and complex, but providing a fascinating insight into some possible futures for the telecoms industry. ETSI is already considering a number of new areas on which to focus, building on its excellent work on NFV and mobile edge computing. Possible new areas include fog computing, cross-domain orchestration, combining front-haul and back-haul in C-RAN, and tactile networking.
Taken in isolation, this is all very interesting, but it risks the reaction: "this is lab-level research, it doesn't affect my business now, I'll take more interest when it becomes commercially available." And that would be very naïve thinking. The dynamics of the telecoms industry are change. True, we are moving at a rather sedate pace at the moment, but it's going to quicken up soon, and here's why:
The cellular network operators are sizeable companies that use their scale to offer wide coverage of uniform services to all, with very little differentiation between operators. They dominate the sector, thanks to spectrum licensing, which requires the purchase of expensive spectrum from national governments in exchange for exclusive and long-term operating licences. As such, the entry barrier to the mobile market is high, and not only because of spectrum, but also the substantial investments needed to operate services.
However, this hegemony is under threat on multiple fronts.
We are already seeing a convergence of telecom and internet domains and protocols – there is substantial overlap and plenty of vendors and service providers are exploiting this fact.
Virtualisation is opening up the stack to cost-effective competition at an increasing number of layers.
IoT is shining a light on licence-exempt low power WAN technologies (LPWA) for wireless connectivity, which avoids the subscription model still crucial to cellular operators and is often a far better option for businesses.
Verticals (not just industry segments, but also cities) are now openly voicing their desire for access to their own spectrum, and regulators are starting to listen – as are vendors, with their own 3GPP-based enterprise alternatives.
Telecoms equipment vendors are increasing their courtship on non-telco companies, sensing a power shift away from telcos and towards enterprises – and not just the IT heavyweights like HPE, Intel and Cisco, but also Ericsson, Nokia and Huawei.
Increasing talk about new "sharing" business models for operators, where expensive network assets can be used by other companies.
The list is long and the possible threats many. None of this should be news to the telcos (although by and large they still choose to deny the dangers publically). The smart ones no doubt have already formulated transformation plans to enable them to not only counter some of these factors, but adopt some of them into their core business. However, the majority will suffer.
And for those thinking that 5G promises a salvation, with the creation of a new network architecture that will support every conceivable business case and opportunity; think again. No it won't. Far from it; 5G will speed up the disruption to the establishment. A pure SDN and NFV-based network will give rise to a multitude of new business models and will actually lower the barrier to entry. The network will become fully programmable. Thanks to "network slicing", operators will be able to customise services for the different needs of enterprises and vertical groups, and this will also give rise to a new wholesale business model.
Micro Operators
One of the most interesting new models I've seen involves the idea of local connectivity, where different verticals have requirements for fast and scalable deployment. Researchers at the Centre for Wireless Communications at the University of Oulu in Finland have come up with the concept of "micro-operators". The idea is that this new class of small operator builds indoor small cell infrastructure and offers local context-related services via locally-issued spectrum licenses.
They would own the infrastructure and support any mobile network operator's customers for efficient local service delivery at a given location with guaranteed quality. It would also, claim the Finnish researchers, allow rapid development cycles in verticals.
For this to stand a chance of happening though, there would need to be a new approach to regulation and spectrum licensing – with the promise that higher carrier frequencies would enable more efficient frequency reuse and hence support the idea of local licensing. It would also tap into the 5G core technologies of virtualised network functions to separate the required network capabilities, as well as mobile edge computing capabilities for local service provisioning. New business models would also be required, along with provision for leasing required infrastructure on-demand.
It's a fascinating concept, and just one of several that were discussed at ETSI last week. But the idea of local managed services was a recurring theme, linked with network slicing and service chaining. This is where the disruption to our established business model starts – if you think it's not important to follow just yet, think again. Change is coming; 5G won't protect operators, it will merely accelerate the introduction of new business models, new services and new players. Keep an eye on ETSI's workshops if you don't want to get caught out.
As a footnote, the 5G-ENSURE project (part of the 5GPPP) is running an open consultation on 5G security as part of its forthcoming road map on 5G security standardisation. They are seeking views from different stakeholders and have an online questionnaire here. The results of the consultation will be presented at its first International Workshop on 5G Security Standardisation in June during the ETSI Security Week.
Email Newsletters
Stay up to date with the latest industry developments: sign up to receive TelecomTV's top news and videos plus exclusive subscriber-only content direct to your inbox – including our daily news briefing and weekly wrap.