LTE-Broadcast gets a much needed push as operators form support group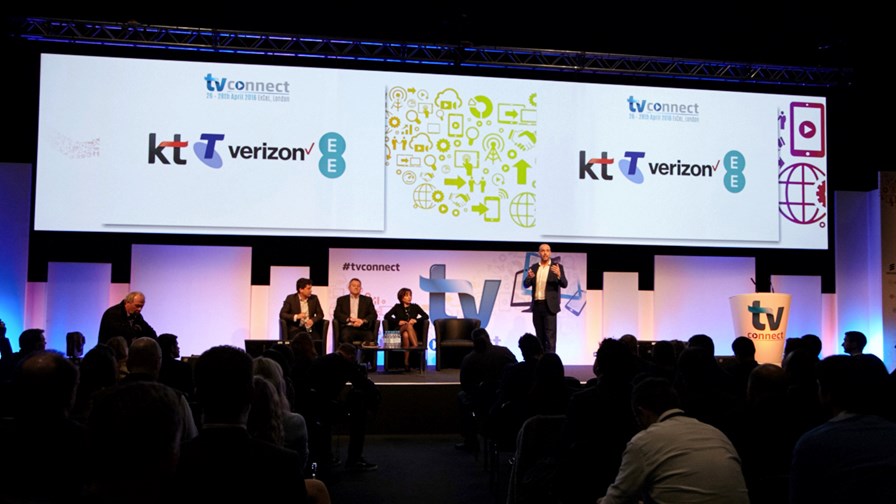 Verizon, Telstra, KT and EE launch LTE-Broadcast Alliance
Objective to develop new operator business models
Key areas are critical communications, IoT and 5G
Ensure all top- and mid-tier devices in 2017 are LTE-B capable
At a TV industry event in London yesterday, four mobile operators from Europe, North America and Asia announced that they are forming the LTE-Broadcast Alliance. The mobile operators – Verizon, Telstra, KT of South Korea and the UK's EE – say together they represent more than 200 million mobile subscribers. A sizeable figure, but they are going to need to the support of far more operators if they are to succeed with their goals.
The Alliance's main objective is to encourage global support for LTE-Broadcast (LTE-B) services from all device makers. LTE-B is also known as evolved Multimedia Broadcast Multicast Service (eMBMS) and enables a mobile operator to send a single stream of data to all mobile users in one area, as opposed to sending an individual stream to each user. An ideal solution for crowded areas, which is why we've seen so many trials in sporting and music venues.
For example, Telstra undertook the world's first stadium broadcast using LTE-B in January 2014, and demonstrated the technology again at the NRL Grand Final in October 2015. In the UK, EE trialled LTE-B at last year's FA Cup Final at Wembley Stadium, in partnership with the BBC, allowing HD broadcast of multiple camera angles and replays to mobile devices in the stadium.
In the US, Verizon already has commercially deployed LTE-B service across its nationwide LTE network, and in South Korea, KT became the first operator in the world to launch a commercial LTE-B service in January 2014, covering seven baseball stadiums and major subway lines of Seoul and Busan.
"Since 2012, Verizon has been dedicated to LTE-B, and in 2015 achieved commercial availability across our entire 4G network," said Parissa Pandkhou, Director of Product Development at Verizon. "The LTE-B Alliance will help establish and expand the benefits of the service to other technology segments, increase device penetration, and unearth even more use cases for eMBMS."
As well as supporting peak-time customer video consumption (which is only going to get higher in the coming years), LTE-B has the potential to:
Enable push notifications, such as over-the-air device updates, customer weather warnings, critical communications for public safety, enterprise communications or multimedia marketing;
Connect digital signage, allowing media agencies to dynamically change content for more targeted messages;
Become a service platform for IoT connectivity, communicating to billions of devices at the same time;
Contribute to value-added services on 5G networks, making the most of high bandwidth, low latency connectivity to multiple devices.
"Initially we focused our LTE-B efforts on the benefits for live and linear video, and we will launch a live service in 2017," said Matt Stagg, Head of Video Strategy at EE. "Now, as part of the LTE-B Alliance, we'll be focused on developing use cases for critical communications services, IoT and a 5G future. The Alliance will provide awareness of the importance of this technology, and ensure that the benefits can be realised as soon as possible."
The LTE-B Alliance plans to meet on a quarterly basis to agree the next steps on development of the technology standards and implementation. Mobile network operators, device manufacturers, and chipset makers are welcome to join and take part.
Email Newsletters
Stay up to date with the latest industry developments: sign up to receive TelecomTV's top news and videos plus exclusive subscriber-only content direct to your inbox – including our daily news briefing and weekly wrap.