Which country will lead on 5G? And how will we know when it does?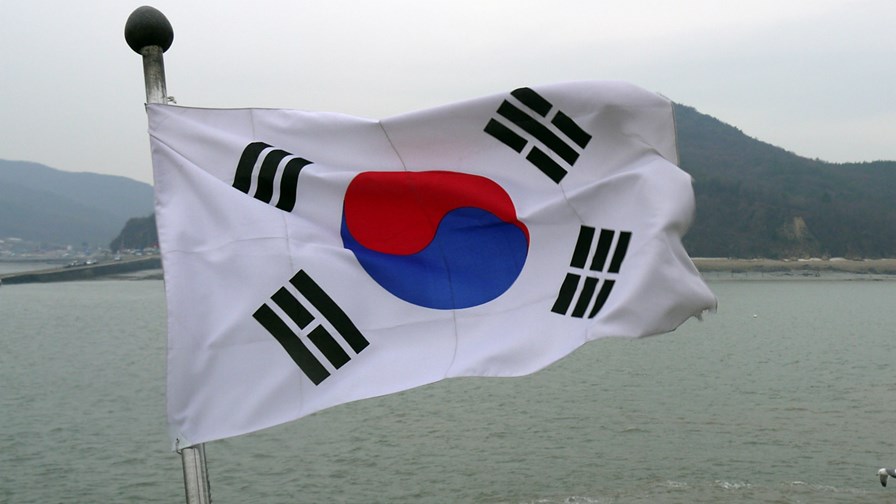 There are many countries lining up to be 5G leaders
Korea's KT has a better chance than most
It's launching a network next year and it's spending billions to ensure a lead
You might have noticed that over the past few months there have been many a global lead claimed in the 'race' to 5G. Leaving aside the question of whether 5G rollout should be viewed as a race at all (that argument seems to have been lost) it's worth asking how success and failure is to be measured. It's clearly not a straightforward calculation.
At present we have a blizzard of, often contradictory, claims for leadership.
A claim is often advanced by or for a particular operator, sometimes for a country. Sometimes the claim is based on a narrow 'first' - first 5G call made; first live test network; first commercial network and so on. Sometimes it's a forward looking claim for the fastest and/or leading infrastructure build-out to come. And if the country concerned is clearly not going to win on that measure, it might (as has been claimed recently for the US) be based on expected user take-up. This maintains that once the infrastructure is in place (even if it is a year or so behind rivals) the marketing effort to shift users over to new phones and new tariffs will see that country overtaking all the others on the home straight, so crossing the line first by virtue of having the most or the greatest percentage of its users signed up.
All these measures leave out things like the prices users pay and the speeds and network quality they enjoy. It won't be an easy calculation to make.
One of the telcos most likely to be a contender for 5G leadership is surely Korea's KT (Korea Telecom). KT has already made itself very 5G-visible by applying 5G to the Korean Winter Olympics earlier this year. It also plans to launch a 5G commercial network in March 2019 and pledges to invest 23 trillion Won US$ 20.4 billion over the next five years on 5G and 'other' innovative technologies.
The full Press Release on KT's ambitions is below
KT gears up for world's first commercial 5G network
- KT 5G Open Lab to Promote Collaborations with Local and Global Innovators -
- KT Hosted SCFA 5G Strategy Meeting with China Mobile and NTT DoCoMo -
- KT 5G Services Tested at PyeongChang Olympics Approved as ITU Standard –
- KT to Focus on Smart Cities and Factories, Connected Cars, 5G Media and Cloud -
SEOUL, South Korea (September 13, 2018) – KT Corp. (KRX: 030200; NYSE: KT), South Korea's largest telecommunications company, is gearing up to develop and achieve its vision of the world's first and best next-generation commercial wireless network on a nationwide scale.
KT unveiled the 5G Open Lab last week at its Research and Development (R&D) center on the outskirts of Seoul, which will promote industrial collaborations with both local and global business partners. The lab is aimed at developing innovative services using fifth-generation (5G) wireless technology.
The launch of 5G Open Lab marked the 555th day since KT Chairman Hwang Chang-Gyu first envisioned a commercial 5G network launch in March next year, while he was attending the Mobile World Congress (MWC) 2017. To lead the next revolution in technology, KT Group this week unveiled a plan to invest a total of 23 trillion won (US$ 20.4 billion) over the next five years in 5G and other innovative technologies.
"From declaring our vision of the world's first commercial 5G network to showcasing the world's first 5G trial services in Pyeongchang, KT is pioneering a new era of the 5G world," Chairman Hwang said at the lab's opening ceremony. "KT will successfully commercialize the world's first and best 5G network by developing a strong and healthy 5G ecosystem, together with its partners around the world."
The 5G Open Lab has three collaborative spaces — Infra Zone, Media Zone and Smart-X Zone — as well as an exhibition room. Any enterprise interested in the development of 5G services may use the lab to plan, test and verify services. Enterprises can experience various new 5G corporate services and solutions in the showroom.
Infra Zone is dedicated to both the development and testing of 5G-related infrastructure and virtualization technologies; Media Zone will be used for the development of AR/VR, and other 5G immersive media and entertainment services; and Smart-X Zone has been created for the development and testing of application services related to the Internet of Things (IoT).
KT has created a website for the 5G Open Lab (http://5gopenlab.com) to provide information about the special collaborative center, such as how to make a business proposal or reserve the showroom. The company also plans to provide its specialized core 5G technologies to outside developers as Application Programming Interfaces (APIs) through a separate website (API Link: https//apilink.kt.co.kr).
The 5G Open Lab will be expanded and relocated by the end of this year to Pangyo, one of the country's newest smart cities, just south of Seoul. The expansion will allow the lab to accommodate more startups and corporate partners. The 5G hub will be renamed Open Innovation Lab in the country's new smart city.
To spearhead global efforts for 5G development, KT also hosted the Strategic Cooperation Framework Agreement (SCFA) 5G Technology Strategy Meeting with major carriers from China and Japan, in Seoul last week. Representatives from KT, China Mobile and NTT DoCoMo attended the meeting to discuss 5G commercialization strategies and specialized technologies.
KT is showcasing its latest 5G innovations at the MWC Americas 2018, held from September 12 to 14, in Los Angeles. The company is the sole telecom participant from South Korea. KT is promoting its 5G technologies, services and partnerships with global Information and Communication Technology (ICT) companies during the event.
The Korean telecom leader is sharing its expertise in 5G with the rest of the world in order to accelerate the commercialization of next-generation wireless connectivity. The company debuted the world's first 5G trial services it showcased at the PyeongChang Winter Olympic Games in February. KT made a presentation on the successful trial network, along with a roadmap to commercialize 5G, to participants of the GSMA Mobile 360 Series 2018 Conference in Bangkok, held from September 5 to 8.
In August, the International Telecommunication Union (ITU) approved KT's plan for 5G trial services, such as Sync View, 360-degree Virtual Reality (VR) live streaming, and Omni Point View, which were showcased at the PyeongChang Olympics as an international standard. The approval has provided leeway for KT to commercialize 5G and develop related services.
As the global leader in 5G, KT is actively seeking to expand collaborations with innovative ICT companies around the world. The 5G Open Lab has already attracted major local and global corporate partners, including Samsung Electronics, Hyundai Mobis, Posco, Intel, Ericsson and Nvidia. KT plans to forge 1,000 partnerships by 2020. It also has recently signed agreements with Intel and Qualcomm to cooperate in preparing commercial 5G services.
KT, formerly known as Korea Telecom, also unveiled a major plan this week to focus on five different areas, including smart cities, smart factories, connected cars, 5G media and the 5G cloud, with the goal of providing innovative next-generation services for mobile users. Notably, the company is collaborating with various companies and the Korean government to develop 5G services for both Business to Business (B2B) and Business to Government (B2G) industries.
A commercial 5G network in South Korea is expected to create at least 30.3 trillion won in socioeconomic value in 2025, 1.5 percent of the country's gross domestic product (GDP), according to a report released in July by the KT Economic and Management Research Institute (KT EMRI). The report forecasts that number will increase to at least 47.8 trillion won, 2.1 percent of GDP, in 2030.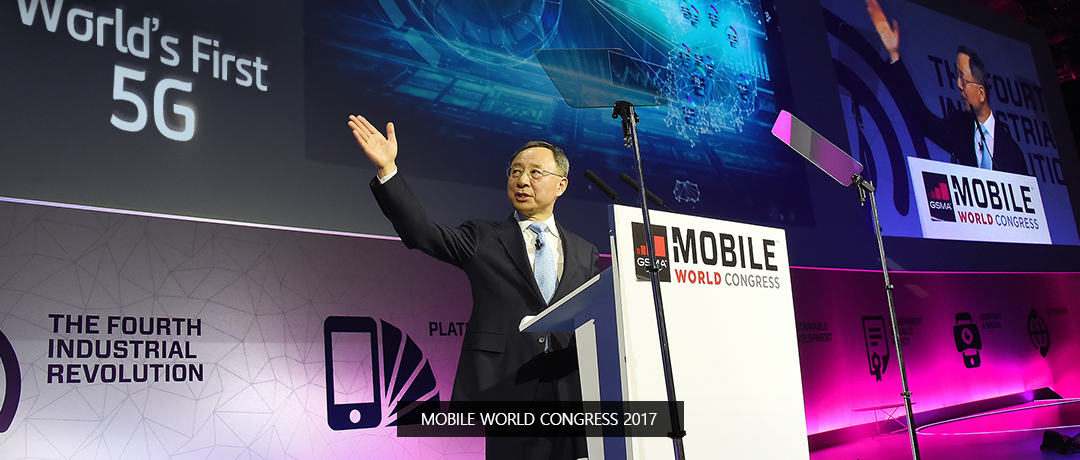 KT Chairman Hwang Chang-Gyu is photographed delivering a keynote speech on his vision for the world's first commercial 5G network launch at the Mobile World Congress (MWC) 2017 in Barcelona, Spain.
This content extract was originally sourced from an external website (
KT
) and is the copyright of the external website owner. TelecomTV is not responsible for the content of external websites.
Legal Notices
Email Newsletters
Sign up to receive TelecomTV's top news and videos, plus exclusive subscriber-only content direct to your inbox.