Huawei completes 5G field trial of new radio access technology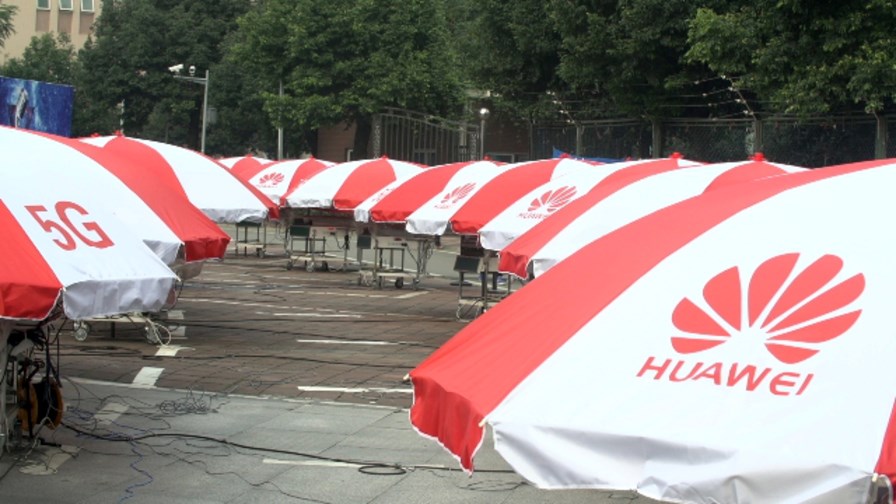 5G air interface test uses F-OFDM, SCMA and Polar code
Improvements seen in data throughputs and coding gains
MU-MIMO achieved 3.6Gbit/s throughput using 100MHz of bandwidth
First biannual Global 5G Event event starts today in Beijing
As the first biannual Global 5G Event event starts today in Beijing, Huawei has revealed details of key technology field trials for forthcoming 5G systems. The trials were defined by China's IMT-2020 5G Promotion Group, one of the five regional groups that created the Global 5G Events series – the others being 5G Americas, Japan's Fifth Generation Mobile Communications Promotion Forum (5GMF), South Korea's 5G Forum and Europe's 5G PPP.
Huawei said it completed the first phase of its technology tests in April in Chendu, China. The outdoor macro-cell tests consisted of a number of the foundational key enabling technologies and an integrated 5G air-interface. The 5G air interface under test uses three different technologies – filtered Orthogonal Frequency Division Multiplexing (F-OFDM), Sparse Code Multiple Access (SCMA) and Polar code – to meet 5G requirements and performance targets.
F-OFDM technology is Huawei's approach for creating an "ultra-flexible" air-interface that will adaptively fit all the proposed 5G use-case scenarios defined by ITU-R with a single radio technology platform. Current LTE systems use OFDMA to achieve theoretical peak data rates of 75Mbit/s in the uplink and (using spatial multiplexing) 300Mbit/s in the downlink. Huawei says that test results showed that F-OFDM can increase system throughput by 10 per cent using those free guard bands in LTE system. In addition, F-OFDM supports asynchronous transmission from different users. Test results showed that it will provide twice as much system throughput compared with that in LTE system.
SCMA was deployed to support massive connections and obtain higher system throughput. Huawei's test results showed that SCMA was able to increase the uplink connection number by 300 per cent and at the same time increased the downlink system throughput up to 80 per cent.
Polar code is quite esoteric for those non-radio engineers amongst us. However, the mathematical scheme could to be crucial important to ensuring 5G can operate efficiently at the much higher millimetre wave frequencies envisaged. Specifically, it could prevent power amplifiers in network infrastructure equipment from degrading their transmission performance at frequencies of 60GHz or higher. Huawei said that its test results showed that Polar code provided coding gain from 0.5dB to 2.0dB compared with Turbo code used in LTE systems.
Massive multi-user MIMO
The China field tests also included massive multi-user MIMO (MU-MIMO), supporting up to 24 users and up to 24 parallel transmission layers on the same frequency. The test results showed that MU-MIMO can achieve an average of 3.6Gbit/s throughput using 100MHz of bandwidth, which is almost 10 times of that of LTE.
Full Duplex mode was also tested, allowing simultaneous transmission and reception of data at the base station, with three different cancellation technologies – passive analogue cancellation, active analogue cancellation and digital cancellation. The test results showed that the full duplex can provide self-interference cancellation capability more than 113dB in real world environment and result in a total 90 per cent system throughput gain over the conventional half duplex mode used today.
"The trial of 5G technologies in China will be a great contribution to 5G applications in the future," said Dr. Wen Tong, Huawei's 5G Chief Scientist. "As a member of the IMT-2020 5G Promotion Group, Huawei is pleased to work with CAICT, China Mobile, China Unicom, and China Telecom, and took the initiative to be the first to complete 5G key technologies tests and corresponding system integration test based on our proposed 5G new air interface."
Huawei says the trial will support the on-going 3GPP standardisation work, and that a second phase will commence later this year. This will seek to investigate wide coverage, high hotspot capacity, and massive connections with high reliability, low latency with reduced power consumption.
The IMT-2020 5G Promotion Group was created by the China Academy of Information and Communication Technology (CAICT) to foster a joint effort to promote 5G technology evaluation and field test among the global mobile industry. Early this year, the IMT-2020 5G Promotion Group announced a three-phase 5G networks trial plan, spanning from 2016 to 2018, with a first phase test from September 2015 to September 2016. Huawei's effort is focused on creating a new radio access technology for 5G, which includes an optimised new air-interface, full-duplex and massive MIMO.
Email Newsletters
Stay up to date with the latest industry developments: sign up to receive TelecomTV's top news and videos plus exclusive subscriber-only content direct to your inbox – including our daily news briefing and weekly wrap.