HPE enters the 5G fray with research collaboration in Germany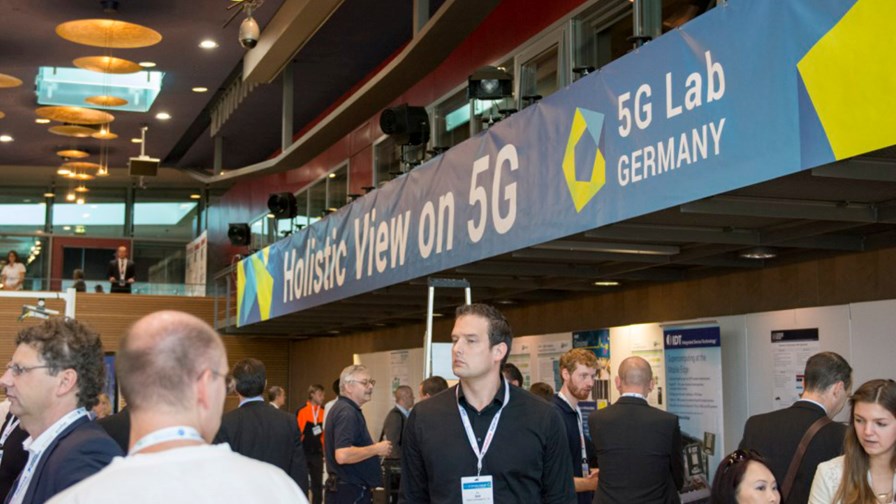 Collaboration with 5G Lab Germany at the University of Dresden
Aims to deliver next-generation edge applications
HPE integrating its VNFs with National Instruments software defined radio
Current research and development focus on smart cities and autonomous vehicles
We haven't heard much about the plans of Hewlett Packard Enterprise (HPE) for supporting 5G. This week, though, the company announced a collaboration with the 5G Lab Germany to research the likely impact of 5G networks using HPE's Edgeline Converged Edge Systems solution at the network edge.
In fact, according to TelecomTV's Tracker news service, this is the very first 5G announcement from HPE.
5G Lab Germany is a consortium of researchers, based at the Technical University of Dresden, focused on delivering key technologies to enable 5G wireless networks. It's led by Gerhard Fettweis, the Vodafone Chair Mobile Communications Systems at TUD, and one of academia's leading 5G experts. The Lab now has more than 50 partners (many with strong links to Germany), including Deutsche Telekom, Vodafone, Ericsson, Nokia, Bosch and National Instruments.
HPE and 5G Lab will partner to build proof points in autonomous vehicle inter-communication and investigate rich end-user applications by leveraging 5G wireless networks with HPE Edgeline Systems. Edgeline integrates virtualized network functions with National Instruments software defined radio solutions within LabVIEW, to deliver industrial wireless data ingest capabilities needed to create 5G networks.
"Without addressing 5G network needs, the advances in automation for mobile applications would not be possible for the telecommunications industry," said Dr Fettweis. "HPE and 5G Lab Germany are working to deliver the necessary network upgrades for the next-generation of mobility, enabling the pathway towards the Tactile Internet."
The Tactile Internet that Dr Fettweis refers to is the subject of much academic study at various 5G centres of excellence around the world, and requires the ultra-low latency that 5G and mobile edge computing solutions promise to deliver. Proofs of concept that have already been shown include medical and surgical applications (for example, Ericsson's partnership with King's College London last year, which can be viewed here).
The Edgeline solution includes the PXIe instrumentation standard in partnership with National Instruments, on which HPE says the industry's fastest 5G network testbeds have been built. The PXIe-based wireless modules and LabVIEW system design software provide flexibility for network operators looking to manage and modify their trial networks as 5G standards emerge and develop.
"HPE and National Instruments have compatible solutions for addressing 5G prototyping scaling beyond the physical layer into the network and even edge computing," said James Kimery, director of RF research and SDR marketing at National Instruments. "We are excited to work with HPE to move 5G to the next level."
"We are collaborating with the 5G Lab to develop high performance compute systems at the edge, which can consume and analyse data instantaneously to address the needs for the next generation of automation and mobile applications, particularly smart city and autonomous vehicle use cases," added Tom Bradicich, VP and GM of servers, converged edge and IoT systems, HPE.
Email Newsletters
Sign up to receive TelecomTV's top news and videos, plus exclusive subscriber-only content direct to your inbox.