FCC sets out its plan for 5G spectrum auctions in the US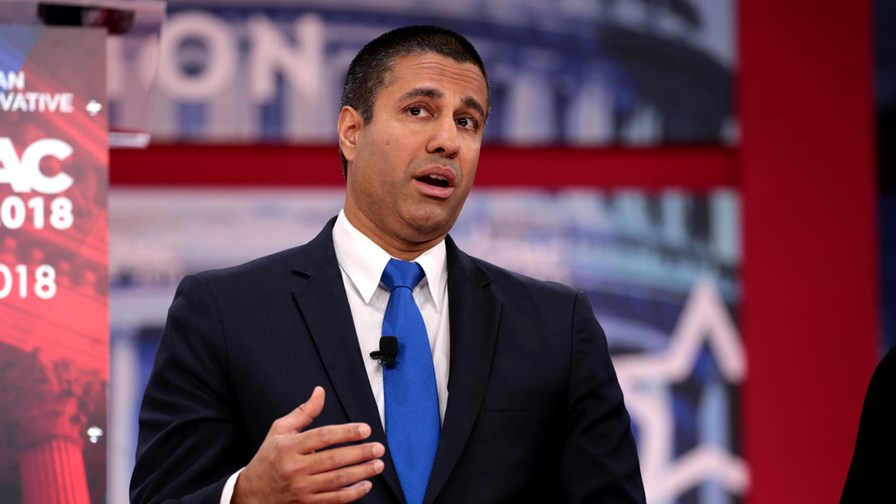 28GHz auction will commence on November 14
Followed immediately by an auction for 24GHz spectrum
Proposals for further auctions in the 37GHz, 39GHz and 47GHz bands
GSA forecasts at least 89 5G auctions to take place in 2018
The US regulator, the Federal Communications Commission (FCC), has revealed its plans for the auction of mmWave spectrum licences for 5G services, covering a range of bands from 24GHz up to 47GHz as part of it "Spectrum Frontiers" initiative. The first auction will commence on November 14 and will be offering up 2 x 425MHz of 28GHz spectrum on a county-by-county basis. This will be followed by an auction of 24GHz spectrum in 7 x 100MHz blocks.
Obviously this being the FCC, the auction's aren't simple, because we all like to gamify things now, right? Whilst the first auction will employ the standard simultaneous multiple round auction format, the second one will use what the FCC describes as a "clock auction format" that somehow combines generic block bidding with frequency-specific license assignments. Spectrum wonks should head over to the FCC at once for a copy of the rules. Bidding credit caps for these auctions will be applied – $25 million for small businesses and $10 million for rural service providers.
The highly-reliable GSA has just updated its database of 5G spectrum usage and plans, which you can access here. It shows that the 28 GHz band (more specifically 27.5 – 28.35GHz) is being considered for use by five countries (the others being Canada, Chile, Hong Kong and India). The US is out on its own with the 24GHz band (actually 24.25 – 24.45GHz plus 24.75 – 25.25GHz), being the sole country focused on this spectrum. However, the slightly broader 26GHz band (whose definition in this case is actually 24.25 – 27.5GHz) is the most popular mmWave band under consideration with 15 countries actively investigating its use.
Yes, it is very confusing, as countries are not all currently working with the exact same spectrum ranges. So much for spectrum harmonisation.
Take me higher
The FCC has also published its proposed next steps for the auction of the even higher 37GHz, 39GHz and 47GHz bands. For the US, the 39GHz and upper 37GHz bands together represent the largest amount of contiguous spectrum available in the mmWave bands.
The regulator is proposing an incentive auction (yes, yet another type of auction format) that would offer contiguous blocks of spectrum throughout the 39GHz, upper 37GHz and 47GHz bands. But first it would need to modify the licensing of these bands to move away from the current 200MHz to new 100MHz channels. This would also require a system that would allow incumbent licensees to consolidate their existing holdings in these bands before the new auction.
If we head back to our GSA data, it appears that six countries are looking at spectrum between 37 – 43.5GHz, and just the one is looking at 47GHz (the US, again, as part of its Spectrum Frontiers plan from last November).
The FCC has already auctioned off the 600MHz band and is reconsidering changing the 3.5 – 3.7GHz band policy from Citizens Broadband Radio Service to 5G use. It is also considering opening up the 4.9GHz public safety band making more 3.7 – 4.2GHz mid-band frequencies available for 5G. There will also be an auction of 2.5GHz spectrum (2.5 – 2.7GHz).
The 5G auction process has started – slowly – but there will be plenty more new spectrum allocations and licences to come over the next few months.
"Whilst only a handful of countries have yet allocated any spectrum specifically for 5G services, that number is expected to grow rapidly," said the GSA. "At least 89 5G-relevant auctions in different bands are due to take place in 2018. At least 28 additional 5G-relevant auctions are planned between 2019 and 2021."
Email Newsletters
Sign up to receive TelecomTV's top news and videos, plus exclusive subscriber-only content direct to your inbox.