EU launches major industry-wide consultation on 5G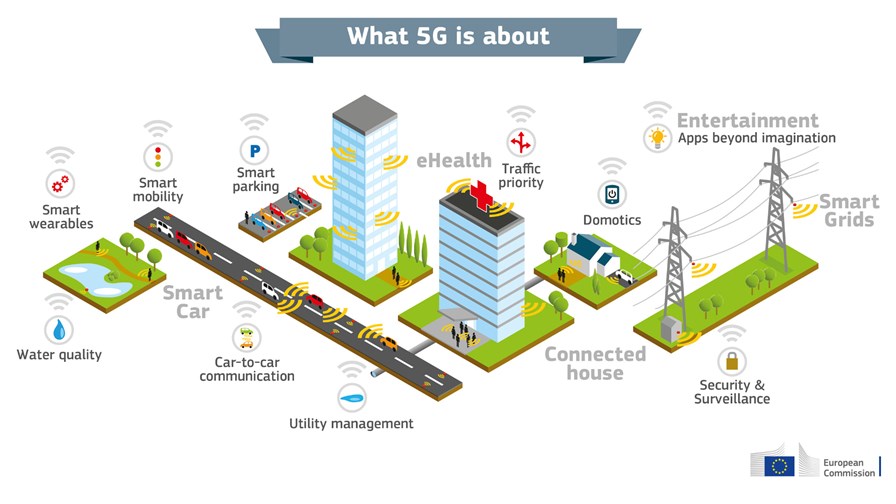 Vertical industries invited to give their views on 5G
Results to feed into EU's 5G Action Plan
Part of the forthcoming Telecoms Framework review
Europe seeks a coherent "home market" for 5G
The European Union has launched a consultation to ensure the coordinated introduction of 5G networks in Europe – and it's not limited to telcos, as it is seeking views from representatives of all industries involved in 5G technologies, which means verticals can also play a part.
For the past couple of years, we at TelecomTV have been disappointed by the inward telco-focus of early 5G work and calling for more involvement from major verticals at the standardisation stage. Historically, the telecoms sector has found it difficult to engage with their counterparts in verticals. However, the EU is now giving industry the perfect chance to have their say on what they want from 5G systems – hopefully they'll take the opportunity.
As well as seeking input from the telecoms and ICT community, The EU also seeks contributions "from any sector that perceives benefits from connectivity to improve its process, products or services".
The consultation is in the form of an online questionnaire, which will remain open until 11 July. Its purpose is to identify opportunities for a coordinated introduction of 5G networks in Europe, and to assess elements of a "5G Action Plan" so that 5G infrastructure can be deployed by 2020. Later in July, European Commissioner Günther Oettinger is expected to meet representatives of the telecom industry and vertical sectors, where he should receive a manifesto containing a list with actions to tackle key issues for 5G implementation. The 5G Action Plan will be published as part of the European Commission's upcoming review of EU telecoms framework this autumn.
Topics covered in the questionnaire include:
Overall agenda for the introduction of 5G in the EU
Aspects linked to service introduction and types of new service
5G enablers: spectrum, standards, investments
The EU rightly believes 5G is a major opportunity to improve the competitiveness of European industry, with the potential to create new digital ecosystems with networks acting as platforms for new services. As well as being incredibly significant for telcos (along with the intriguing potential for radical new business models for those brave enough to embrace them), 5G will also have a tremendous impact on a number of key industries such as automotive, health, factories and logistics, energy, media and entertainment.
The EU hopes these vertical industries will be the early adopters of the 5G technology and will build the future market of 5G services. It's one of the reasons the EC set up the 5G Public-Private Partnership (5G PPP) – to support 5G innovation and industry competitiveness, and show how 5G can benefit vertical industries. In fact, we are about to start the process for funding 5G PPP Phase Two projects, which should have a tighter link to verticals and SMEs – more on this later in the week.
The EU takes the view that the ultimate objective for 5G will not be limited to merely upgrading network infrastructure, but will also be about providing an interoperable global platform to enable network operators, vertical industries and the public sector to design new services. It also believes that Europe needs a consistent approach for the deployment of 5G infrastructures across the 28 EU countries (no mention of Brexit, thank goodness) if it is to have a viable "home market" for 5G products and services.
Email Newsletters
Sign up to receive TelecomTV's top news and videos, plus exclusive subscriber-only content direct to your inbox.