China accelerates towards Release 16 and full 5G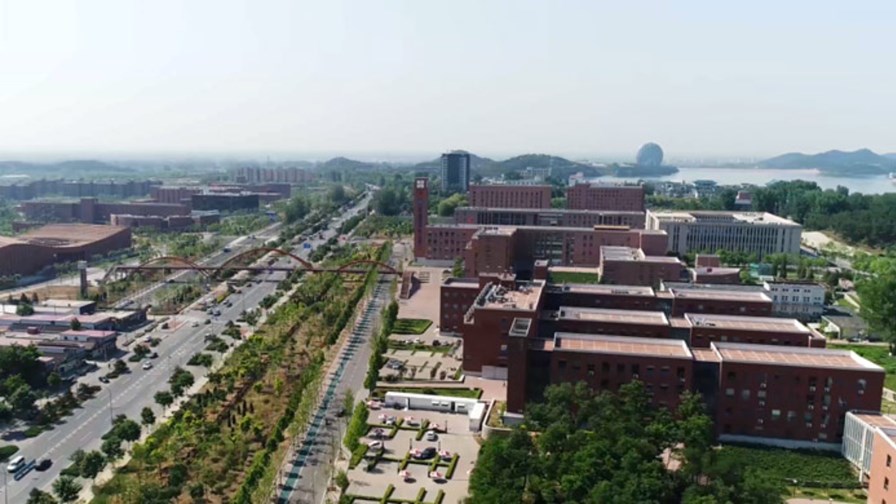 As 3GPP freezes Release 15, China looks further ahead
Use cases focus on eMBB, mMTC and URLLC
Huawei claims progress on Rel-16 suitable technologies
China testing on 5G also covers autonomous vehicles
When 3GPP froze the Release 15 set of specifications for cellular networks last week, it marked the completion of the first phase of the definition of 5G. Despite the tremendous work that went into this release and all the long hours spent by a highly dedicated community, the work is only half done; the 5G "format" will not be completed until Release 16 is frozen in late 2019. And even then it will only be the beginning of the 5G story.
As ETSI's Adrian Scrase explained to TelecomTV when we interviewed him last Thursday, much of the first phase work was focused on enhanced mobile broadband (eMBB), which was expected to be the first and most important use case of 5G when work was planned several years ago. The well-known "5G triangle", used by the ITU in the run-up to its IMT-2020 programme (of which 3GPP's 5G is looking to be the only candidate technology to be submitted), promotes eMBB, massive machine-type communications (mMTC) and ultra-reliable low latency (URLLC) communications. Release 16 will focus more on mMTC and URLLC.
Yet there's no rest in the gruelling race for vendors to be the leading technology proponents, offering their suggestions for standards inclusion. As expected, work is well under way to prepare the next set of 3GPP submissions. It's also no real surprise that China is pushing hard to get its home-grown technologies included (this bizarre statementfrom the UK Foreign Secretary shows that they are certainly winning the PR battle, at least with the world's less well-informed politicians).
In a press release issued this weekend (yet strangely forward dated for this coming Friday…), Huawei announced that it had achieved various milestones as part of the verification and evaluation of future Release 16 standards based on guidance from China's national IMT-2020 (5G) Promotion Group. The work was part of China's ongoing 5G technology research and development tests, which are now in their third phase and which result in regular PR updates from either Huawei or ZTE.
Huawei says this "momentous step" tested and verified a series of new technologies and functions across typical 5G application scenarios. To be honest, the original press release (you can read it here) is so badly written or translated that it often makes very little sense, so we've had to be as careful as we can in our interpretation of its message.
The tests focused on the main three use cases; eMBB, mMTC and URLLC. Here's what Huawei has to say about all three, specifically in regards Release 16 work:
eMBB: already being used throughout the industry, using Rel-15 standards. However, key candidate technologies designed for 3GPP Rel-16 standards and that are being tested in China include Type II codebook optimization, multiple codes and feedback enhancement.
mMTC: Huawei describes this as being a candidate technology for Rel-16 or later, especially when it is applied to 5G NR uplink video transmission. Huawei has tested such an application and demonstrated 5G-enabled AI on university campuses, revealing that 5G "can offer students a high level of safety and security".
URLLC: Huawei breaks this down into three typical scenarios – industry, electric power, and Vehicle to Everything (V2X). The most recent set of tests in China demonstrates URLLC's application in 5G NR V2X. Huawei tested an end-to-end solution featuring coordinated design of cellular V2X (the URLLC use case), a roadside unit and mobile edge computing (MEC). The test showed how autonomous vehicles coped with emergency lane changing, with video signals sent via MEC and a V2X control centre in real-time, decisions made, and then the relevant information relayed back to appropriate vehicles and actions taken. The 5G NR Uu air interface (for end equipment) and NR SL(sidelink; dedicated link between vehicles) were both implemented in the tests.
We can expect many more Rel-16 related announcements from vendors in the months to come, as the scope of the next 3GPP standards release takes shape. Yes, the notion of a "race to 5G" is now rather hyperbolic and meaningless. However, there is a race to prepare candidate technologies for debate, scrutiny and peer review – those 3GPP members who can demonstrate real results are going to be best placed to influence the collective decisions of the cellular community. And, of course, get a head start in the development of commercial products and services.
Email Newsletters
Sign up to receive TelecomTV's top news and videos, plus exclusive subscriber-only content direct to your inbox.