AT&T sets out its 5G evolution plans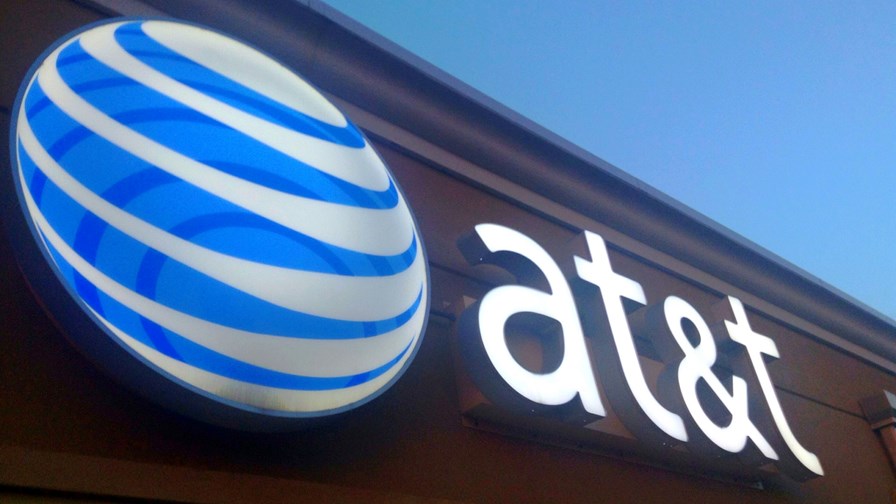 Lab-based collaboration with Ericsson and Intel
Outdoor tests and trials from mid-2016
Targeting 50% of software to be open source
75% of network to be SDN by 2020
US telco AT&T has laid out its plans and roadmap for the development and introduction of 5G services, which it says will build on several years of work conducted at its AT&T Labs around millimetre wave communications, NFV and SDN. It says it plans to collaborate with Ericsson and Intel to work on 5G solutions in our labs starting in the second quarter of this year, with outdoor tests and trials over the summer. This will be followed by field trials of 5G technologies in fixed locations in Austin before the end of this year (see this article about the FCC licence application).
As plans and roadmaps go, that's about it. Not very detailed at all, given that every major mobile operator will be looking at NFV, SDN and mmW as part of their 5G plans. Still, it's an indication that AT&T is determined to play a major role in the development of the standard.
"New experiences like virtual reality, self-driving cars, robotics, smart cities and more are about to test networks like never before," said John Donovan, Chief Strategy Officer and Group President, AT&T Technology and Operations. "These technologies will be immersive, pervasive and responsive to customers. 5G will help make them a reality. 5G will reach its full potential because we will build it on a software-centric architecture that can adapt quickly to new demands and give customers more control of their network services."
He adds: "Our approach is simple – deliver a unified experience built with 5G, SDN, Big Data, security and open source software."
AT&T says data traffic on its wireless network increased by more than 150,000 per cent from 2007 through to 2015, driven largely by video. In fact, last year, more than 60 per cent of the data traffic on its total network was video. The emergence of 4K video, virtual reality, and IoT will keep pushing this traffic growth higher, which is why AT&T doesn't want to sit back and passively watch as 5G develops into a commercial solution. It says that it is conducting 5G trials in such a way that it will be able to adapt as necessary to compliant commercial deployments once 5G technology standards are set – with the 3GPP expected to complete its IMT-2020 submission specification by 2018.
Proving the technology
AT&T has already invested heavily in SDN and the development of ETSI's NFV specifications, and its Network on Demand service offering gives an indication of the telco's long-term evolution plans. It first announced its SDN strategy in 2014, with plans to virtualize 75 per cent of its network by 2020. So far, it has achieved 5.7 per cent as of December last year, and expects to reach 30 per cent by the end of this year. It says it already has 14 million wireless customers on its virtualised network, which it believes to be the largest implementation in the world.
AT&T is building many of its 5G and SDN applications using open source software. Last month it announced plans to chance from having 5 per cent of its software built on open source software to 50 per cent. It has already deployed 74 OpenStack-built AT&T Integrated Cloud nodes – locations in its cloud infrastructure where it runs virtual network functions – and collaborates with groups such as OPNFV, OpenDaylight and ON.Lab. A lot of this software work is coming out of its Foundry labs, and AT&T says it plans to open its sixth facility later this year (watch TelecomTV's visit here).
"As early 5G development and trials get underway, industry collaboration is necessary to implement new network architectures and prepare for commercial availability," said Aicha Evans, corporate vice president and GM of the Intel Communication and Devices Group. "Working with partners like AT&T and Ericsson is essential to bringing faster and more efficient wireless networks that will bring new and richer experiences to our lives."
"AT&T's 5G field trials will play an important role in ensuring rapid and wide-scale adoption of this next generation mobile technology," said Arun Bansal, SVP and Head of Business Unit Radio, Ericsson. "5G will impact the entire mobile network, so Ericsson is enabling AT&T to move beyond 5G lab tests to gain a greater understanding of 5G's potential in their own network environments and markets."
Email Newsletters
Stay up to date with the latest industry developments: sign up to receive TelecomTV's top news and videos plus exclusive subscriber-only content direct to your inbox – including our daily news briefing and weekly wrap.