Are telcos finally looking beyond consumers for 5G use cases?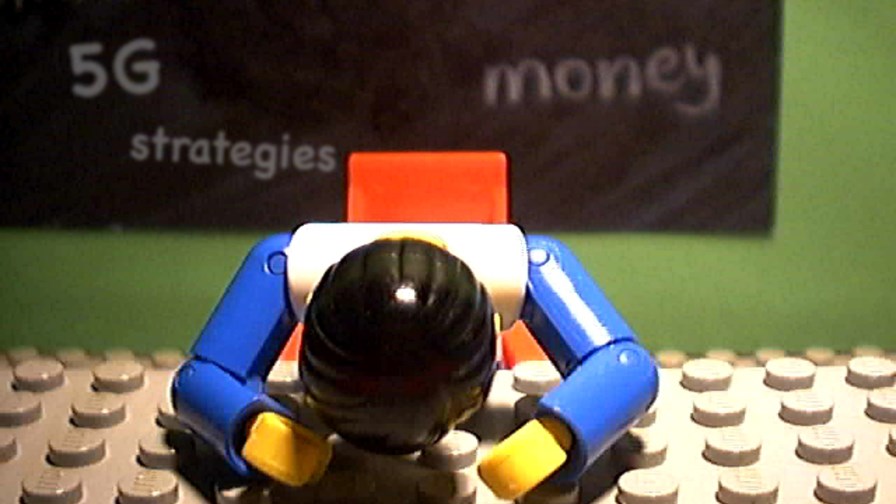 Ericsson publishes its annual 5G Readiness Survey of mobile operators
78 per cent of respondents are already involved in 5G trials
Enterprise users and specialised industries becoming strategic goals
Yet telcos still think they can upsell 4G consumers with higher 5G tariffs
Ericsson has today published the latest edition of its annual 5G Readiness Survey. For a company steeped in the history of cellular technology, but finding the industry shift to software and virtualisation something of a culture shock, success in 5G is an absolute must. Having dominated cellular infrastructure for the past several decades, Ericsson needs to be positioned at the heart of a successful and profitable 5G sector.
Thankfully for Ericsson, its latest report shows that many operators have accelerated preparations for the new technology with trials being carried out by 78 per cent of the respondents. This isn't a huge, wide-ranging survey – only 50 executives were contacted and interviewed from 37 operators around the world (precise details were not revealed). However, these are smart people, with around half the heads of network engineering or architectures.
Also, the many early 5G tests and trials means that many operators are keen to deploy early – far in advance of the completion of the ITU IMT-2020 standards in, you guessed it, 2020. The survey found that 28 per cent of the respondents expect to deploy 5G in 2018. It is also a relief to see that none of the respondents claim they still have zero interest in 5G, although a worrying 6 per cent (3 people?) say they are just tossing around ideas at this time and have not yet to begin planning.
On the technical side, the survey looked at which technologies were deemed essential features of 5G. MIMO topped the table with 82 per cent, although the related beamforming scored low with just 50 per cent. VNFs, network slicing and security came in high at 68 per cent each. Network automation dropped to 54 per cent and Mobile Edge 50 per cent.
New markets
But it is the use case angle that makes a refreshing read. The survey showed that operators have further developed their business strategies for 5G services.
"In the 2016 survey, 90 per cent of the respondents pointed to consumers as the main segment in their 5G business planning," said Thomas Noren, Head of 5G Commercialization, Ericsson. "This year, it is an even split between three segments and operators have identified business opportunities not only in the consumer segment but also with enterprise users and specialised industries."
In fact, the focus has dramatically shifted away from consumers. The 90 per cent "segment focus" Thomas Noren referred to last year has fallen to just 52 per cent this year. This is surpassed by the business user segment with 56 per cent and industry segments with 58 per cent. Evidence of a saturated consumer market? Maybe not "saturated", but "more difficult to monetise profitably" would be a better description. Are consumers really going to pay more for 5G connectivity? No, not if they can help it, and they would certainly find an ally in the regulators, who are generally not keen on industry-wide price hikes. Better to offer more tailored services and "slices" to corporates with specific requirements (such as ultra-low latency).
And speaking of low latency, no surprise that the automotive sector ranks highly as a "top industry" focus for operators and their 5G strategies. Although it could be a surprise that it came second with 59 per cent, behind "media and entertainment" with 69 per cent. But then, such is the appeal of OTT video on demand services to mobile devices. "Energy and utilities" came in at a disappointing 29 per cent, but the industry is still some way from formulating specific and clear use case models and tailored service propositions – expect this to grow significantly as 5G rolls out.
One final comment from TelecomTV. Having said that consumer acceptance of higher tariffs based on simply being "5G" with faster download speeds is likely to be low to non-existent, it is disappointing to read that "migrating current 4G subscribers to 5G with enhanced revenues" is the joint-highest monetisation strategy of the surveyed operators with 23 per cent in favour (it shared the position with the equally negative and outdated "taking market share from competitors" approach). Really? Any telco who puts these at the top of their 5G expenditure justification document should expect to have to tear it up and come up with something better.
5G is about new markets and new models. There is still a lot of work to be done within telco cultures and board rooms before the engineers' dream of 5G can be successfully realised. Let's hope 2018's survey is a little more positive. Disruption is coming, and yet so many telcos fail to see the consequences of outdated thinking.
Email Newsletters
Sign up to receive TelecomTV's top news and videos, plus exclusive subscriber-only content direct to your inbox.