Another week, another telecoms and automotive alliance. The race is on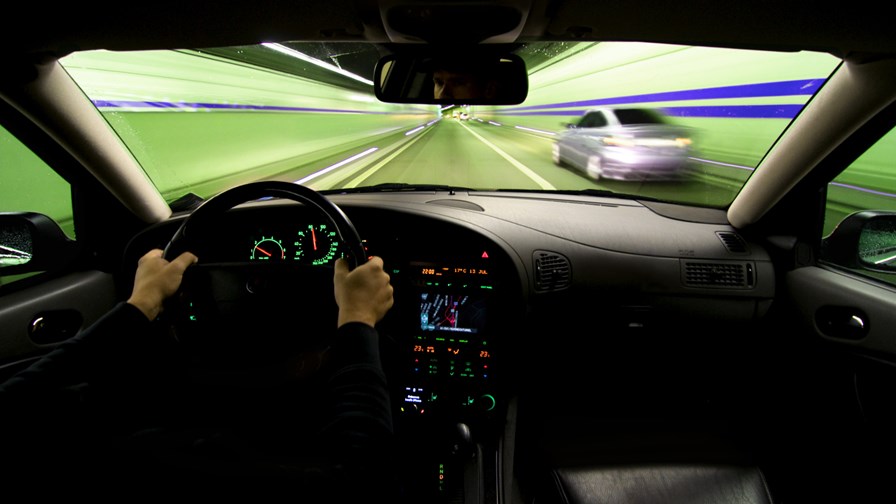 Six telecoms and automotive industry groups form new European group
Automotive-Telecom Alliance to define "pre-deployment project" by December
Announcement comes a week after the creation of the 5G Automotive Association
EC study sets out Best and Worst Case scenarios for 5G-enabled vehicle sector
Alliances between the telecoms sector and automotive industry are like buses – you wait ages for one to turn up, then several come at once. Must be something to do with the total lack of granularity within the transport market. Last week, we reported on the creation of the 5G Automotive Association. Today it's the turn of "Europe's first Automotive-Telecom Alliance" (a working title, we sincerely hope, and the use of "first" is a little misleading – didn't they read last Tuesday's story?).
The alliance was formalised during an EU Round Table meeting on Connected and Automated Driving initiated and chaired by Günther Oettinger, European Commissioner for Digital Economy and Society. It includes six leading trade associations (two from automotive, four from telecoms) as well as 37 companies, including telecom operators, vendors, automobile manufacturers and suppliers for both cars and commercial vehicles.
The partners state that the main goal of this Alliance is to promote the wider deployment of connected and automated driving in Europe. The first concrete step is the advancement of a "Pre-Deployment Project" aimed at testing three major use-case categories:
Automated driving – could include high-density platooning, remotely controlled parking, highway chauffeur and high-definition maps;
Road safety and traffic efficiency – could include traffic optimisation for smart cities;
Digitalisation of transport and logistics – could include remote sensing and data management.
The devil, as always, is in the detail, and unfortunately the Alliance has not yet progressed that far, but hopefully we will hear more in the coming months. Details should be finalised by December.
However, we are promised that these three tests will identify and address both technological and regulatory issues. The members will also tackle interoperability issues (and by "tackle" we hope this means "resolve and fix" rather than "write a report") as well as infrastructure investment to address connectivity needs, and the improving of safety and security. At the same time, pilot projects will help to formulate the basic business models that both sectors can start deploying when investing in these technologies.
The Alliance is setting up a dedicated task force to ensure that pilot projects can secure the necessary funding resources and the cooperation of public authorities. It has also appointed ERTICO (Europe's Intelligent Transport Systems Partnership) to act as project manager. So far, the European initiative involves participating from Belgium, the Netherlands, Luxembourg, France, Germany, Italy, Spain, UK, Austria, Slovakia, Hungary and Poland.
Joining the GSMA, GSA, ECTA and ETNO as association members are ACEA (the European Automobile Manufacturers' Association, which represents the 15 Europe-based car, van, truck and bus manufacturers) and CLEPA (the European Association of Automotive Suppliers, whose members include 119 suppliers for car parts, systems and modules and 23 national trade associations).
Enabling the right conditions
Returning to the objective about establishing the new business cases... as mentioned last week, the EC finally published the findings of its study on the socio-economic benefits of 5G. Or rather, one of the study's partners, InterDigital, released the report. We're happy to reveal that the EC has now got round to hosting it on its website and is available to download here.
We are still wading through the document, but the section of the automotive industry caught our eye. Yes, it is likely to be the largest beneficiary of 5G technology and associated economic gains, but only if the environment is right. There are more than 275 million motor vehicles in use in EU28 Member States, 12.2 million people work in the sector, and the industry generates a trade surplus of €100.4 billion for the EU. So there's plenty of incentive to get things right.
The report presents a "best case" and "worse case" scenario for 5G-automotive in 2025.
Best case: the automotive industry is open to change, new business models emerge with high trust from users and related sectors supported by effective governmental frameworks and standardisation. This world is characterized by open business models attracting international players of different sizes and expertise. Innovative solutions happen as a result of good understanding of data privacy issues, which leads into trust from users, all of which helps to create a vibrant ecosystem of global solutions.
Now the worst case: supportive global regulation and open ecosystems do not emerge, so just a few global corporations create end-to-end ecosystems where they can dominate or monopolise a global market with their offerings (just take a look at the smartphone business to see how that would pan out). The closed business model propositions have very little privacy control from users, so the leading corporations can use data and information at their will.
The emerging telecoms-automotive alliances and association have plenty to do, if they don't want a future dominated by the likes of Google and Apple. On the other hand, would that really be so bad? After all, that's a pretty nice smartphone you have there…
Email Newsletters
Sign up to receive TelecomTV's top news and videos, plus exclusive subscriber-only content direct to your inbox.