Adtran upgrades NG-PON2 for 5G as optical backhaul gains support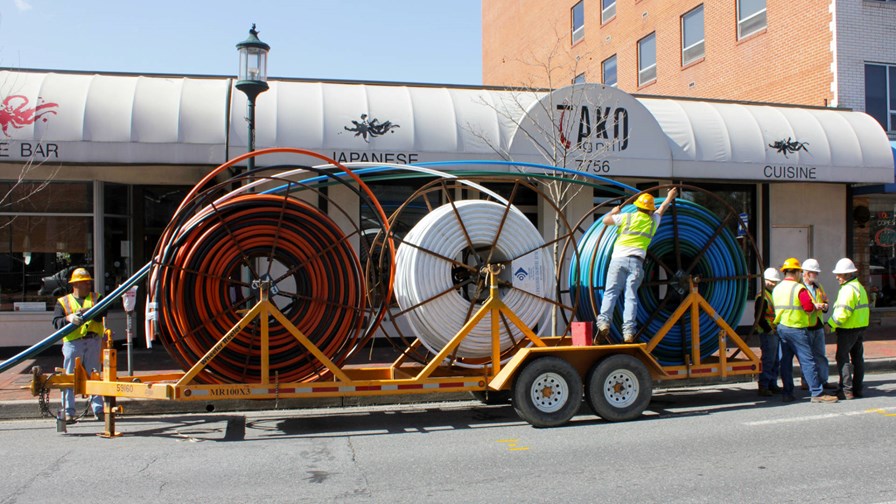 Optical could account for 60% of 5G backhaul expenditures by 2022
$890 million will be spent on NG-PON2 for 5G backhaul by 2022
Adtran's NG-PON2 platform supports dense 5G mobile networks
Demonstrated non-service impacting wavelength switching in less than 50ms
US optical networking vendor Adtran has announced that it has taken the next step in mobilising Software Defined Access by successfully demonstrating non-service impacting wavelength agility and ultra-low latency with its NG-PON2 solution. The news comes as analyst firm Communications Industry Researchers (CIR) reports that 5G densification should be a watershed application for NG-PON2, representing a nearly $1 billion market opportunity by 2026. This will be driven by NG-PON2's ability to accelerate the path to 5G due to the scale advantages PON-based fibre networks have over P2P and mmWave Xhaul options.
"Network operators are looking for a more cost-effective, scalable and highly available network architecture to ensure that 5G services can be delivered anywhere," said Ryan McCowan, Director of Portfolio Management for Fiber Access and Aggregation at Adtran, adding that his company's NG-PON2 solutions "deliver the resiliency, multi-gigabit scale and latency requirements needed to support mission critical applications" and demonstrating how NG-PON2 "can be a keystone access technology for the future of service delivery for both fixed and mobile broadband."
Adtran says that legacy PON technologies, originally developed for FTTH applications, have not been considered robust enough for SLA-based telco services, including 5G and IoT. Addressing the variety of 5G backhaul, crosshaul, and fronthaul applications also requires very low latency, a feature not traditionally associated with PON technologies. Adtran has now demonstrated "non-service impacting wavelength switching" in less than 50ms on its NG-PON2 OLTs, and sub-20ms network latency through NG-PON2.
"We expect NG-PON2 shipments to start ramping up in 2019, then nearly double every year for the next couple of years after that," said Alam Tamboli, Senior Analyst at the Dell'Oro Group. "This would be perfect timing to deploy NG-PON2 to backhaul 5G networks as capacity requirements on some 5G networks will be significantly higher than today's 4G networks."
Optical backhaul
The separate report from CIR forecasts that worldwide expenditures on 5G backhaul will exceed $2 billion by 2022, with the optical networking industry a key beneficiary of the 5G backhaul build – accounting for almost 60 per cent of 5G backhaul expenditures by 2022. The report says the US will account for more than half of the investment in 5G backhaul over the next decade, but the fastest growing 5G backhaul markets will be China and South Korea.
It confirms that the technology that will dominate 5G backhaul will be NG-PON2. By 2022, more than $890 million will be spent on this technology for 5G backhaul. It cites Verizon as having specifically selected NG-PON2 for 5G backhaul. However, it cautions that the long-term success of NG-PON technology in 5G backhaul will depend on the expectations that the cost of this technology will plunge in the next few years as the result of less costly tunable components.
Other new technologies that will be promoted by the rise of 5G backhaul will be new kinds of optical splitters and new types of fibre suited to SDM deployment. More than 280,000 fibre km of cable is expected to be shipped for 5G backhaul applications in 2022, with major fibre and cable suppliers such as Corning already showing signs of specifically targeting 5G infrastructure with their products.
Email Newsletters
Sign up to receive TelecomTV's top news and videos, plus exclusive subscriber-only content direct to your inbox.