5GIC partners with Digital Greenwich to develop new smart city technology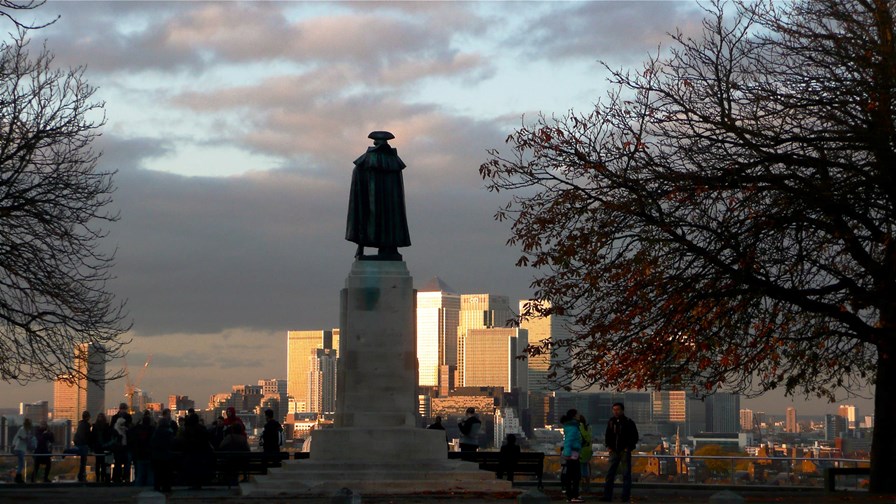 Partnership between the 5G Innovation Centre and London's Digital Greenwich
5GIC will provide technological foundations for test beds and trials
Digital Greenwich will host a 5G Smart City Incubator
Aim to link transport, mobility, logistics, energy, healthcare and education
The UK is rather fortunate to have a number of leading and innovative telecoms research institutes and initiatives, especially as it comes up woefully short in terms of leading manufacturers and vendors. Two of these – and ones which we have close links with (see here and here) – are the 5G Innovation Centre (5GIC) at the University of Surrey and the Digital Greenwich smart city project in London. Today, they have announced a partnership to create pioneering smart city technology.
The new partnership will leverage the world-class 5GIC research and innovation, and will provide the foundation for next generation digital technology, standards and services in a smart city context. The 5GIC will provide the technological foundations on which Digital Greenwich can build test beds and trials leading to commercial smart city solutions. Meanwhile, Digital Greenwich will host a 5G Smart City Incubator space for innovators and entrepreneurs to work on new technology that will link transport, mobility, logistics, energy, healthcare and education. The 5G standardised approach will provide the opportunity to scale solutions at wider city and national level.
"Fundamental to next generation smart city applications is the creation of a robust communications systems," said Professor Rahim Tafazolli, Director of 5GIC and Institute of Communication Systems. "Working with Digital Greenwich will enable the 5GIC to develop solutions targeted at multiple use cases in a city context. The partnership will also provide the foundation to drive standardised solutions for all of the UK to benefit from the technology."
The 5GIC at the University of Surrey is now the largest European research centre dedicated to the development of the next generation of mobile and wireless communications. It brings together leading academic expertise and key industry partners to help to define and develop 5G infrastructure.
"5G will only be successful if we blend real world experience with the new technologies of 5G, alongside existing infrastructure such as Transport and Energy," said Dr Mike Short, Vice President, Telefónica Group. "Greenwich together with 5GIC support represents a great place to explore the application of new technology within part of one of the largest cities in the world."
London's Royal Borough of Greenwich and Digital Greenwich are working on a smart city strategy setting out how the local council proposes to implement smarter approaches to cope with future challenges related to transport, health, energy and the built environment. It aims to create new opportunities for businesses and local communities, securing business regeneration and growth.
"We want to make Britain the most digitally advanced of all nations," said the newly-appointed Minister of State for Digital and Culture, Matt Hancock. "We are already a world leader in the development of 5G technology, so I'm delighted by the new partnership between the University of Surrey and Digital Greenwich. Collaborations like this will help make our cities better places in which to live, to work, and to play."
The partnership will leverage the facilities and expertise at both the University of Surrey and Greenwich to deliver smart resource-efficient, low-carbon, healthy and liveable neighbourhoods within a city. Of course, this depends heavily on a standardised framework in which to innovate and scale solutions. Leading the European standards efforts in ICT is ETSI. Adrian Scrase, CTO of ETSI, commented: "Having Greenwich and Surrey working together will ultimately help to define next generation technology is fit for purpose and can be practically implemented in a real environment. ETSI looks forward to the results of this partnership being fed back into the standardisation process."
Watch out for TelecomTV's exclusive interview tomorrow with Digital Greenwich's Paul Copping.
Email Newsletters
Sign up to receive TelecomTV's top news and videos, plus exclusive subscriber-only content direct to your inbox.