3GPP takes control of Northbound APIs for 5G-enabled vertical services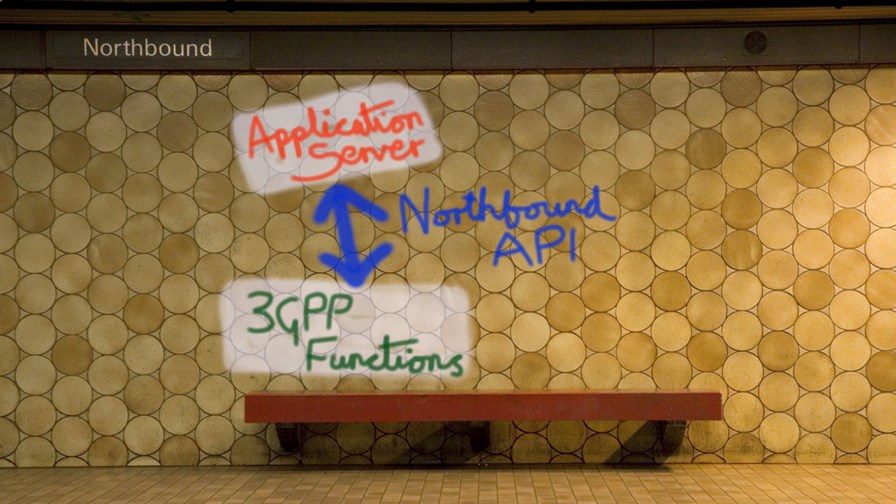 3GPP initiates new common API framework study
Provide an interface between application servers and the network
Builds on API work already done for broadcast services and MTC
Could involve collaboration with other API-producing organisations
The much-vaunted ability of 5G to help operators provide targeted services to vertical industries is still far from guaranteed. First, "verticals" are not one homogenous group, but a wide range of disparate industries that all have their own specific requirements. Second, long-overdue attempts to engage with verticals early in the standards process is only just underway, with certain industries (most notably the automotive sector) proving successful and useful so far, yet many others remain elusive. And third, network technology and architectures are not yet sufficiently advanced to support such endeavours.
The 3GPP standards group has this week further addressed the third point. Yes, we know "network slicing" of functions and assets will create these dynamic, programmable and segment-specific virtualised networks. However, that is far from job done. How does the network communicate with application-specific servers? In other words, how do operators enable interaction at the application layer?
What's needed is a Northbound Application Programme Interface (API), which provides an interface between an Application Server (either in a mobile operator's network or external to it and operated by a third party) and the cellular network, controlled by specified functions in the operator's network. That's exactly what the 3GPP has now decided to address.
Building on NetAPI standards?
But surely this already exists in the form of Open Mobile Alliance (OMA) API programme? The 3GPP stopped work on northbound APIs when it transferred the Open Service Architecture (OSA) API work to the OMA way back in 2008. Since then, the OMA has developed standardised interfaces to the service infrastructure within networks and on devices.
Whilst it's true that the 3GPP is taking back the initiative it once had for northbound APIs, it's not a replacement for the OMA's APIs. The latter focus primarily between the service access layer and generic network capabilities, allowing developers to access SMS, location services, payment and other core network assets.
OMA API specifications allow operators and other service providers to expose device capabilities and network resources in an open and programmable way—to any developer community independent of the development platform. By deploying OMA APIs, fundamental capabilities such as SMS, MMS, Location Services, Payment and other core network assets are now exposed in a standardized way.
It would appear that 3GPP is looking to collaborate with OMA to use or incorporate the existing applicable OMA NetAPI standards. There is precedent for this, as the 3GPP took a similar approach when it specified MCPTT (mission-critical push-to-talk) functionality in Release 13, which was based, to an extent, on work previously done by the OMA on PCPS (push to communicate for public safety).
Rush towards 5G
Yet, you can't help but feel that the 3GPP's members have decided that current progress on northbound APIs by the industry in general is insufficient and needs accelerating. If they can wrap this work into Release 16 and have it coincide with the New Core standards for 5G, then that would be a powerful combination.
"3GPP currently focusses significant resources on developing 5G standards," said Erik Guttman, 3GPP TSG SA Chairman. "5G aims to provide distinctive performance and capabilities to meet the needs of specific services. This will intensify the existing focus on integration with service providers in different service domains ("vertical industries"). One aspect of this may be a broadening range of northbound APIs designed to expose the capabilities and resources of 3GPP operator's networks and the broad range of devices communicating over them."
This won't be the 3GPP's only foray into northbound APIs though. In Release 14, the "eMBMS Delivery of Media and TV Services" feature provided broadcasters with the ability to directly integrate their services with mobile network operators over standardised interfaces. In the forthcoming Release 15, to correspond with OneM2M Release 2, 3GPP will include functionality to directly expose cellular IoT and machine type communication capabilities via northbound APIs.
All of which provides the impetus for the 3GPP's new "Study on Common API Framework", which will consider common aspects of northbound APIs. The study will focus on architectural aspects such as registration, discovery and identity management that generally apply to all services. Common API Framework Functions could be achieved uniformly for such capabilities as Service API discovery, monitoring and charging.
The study takes into account both the work ongoing within 3GPP as well as frameworks defined by other organisations. It aims to provide recommendations for specific architectural solutions that can subsequently be standardised.
"At this stage, requirements and issues have been identified and a gap analysis of existing solutions has begun," said Guttman. "While the scope of the study is general to all northbound APIs, it is important to support the specific needs of individual vertical service offerings as well."
Email Newsletters
Sign up to receive TelecomTV's top news and videos, plus exclusive subscriber-only content direct to your inbox.