LTE-Broadcast Alliance to host forum at MWC as it seeks greater industry collaboration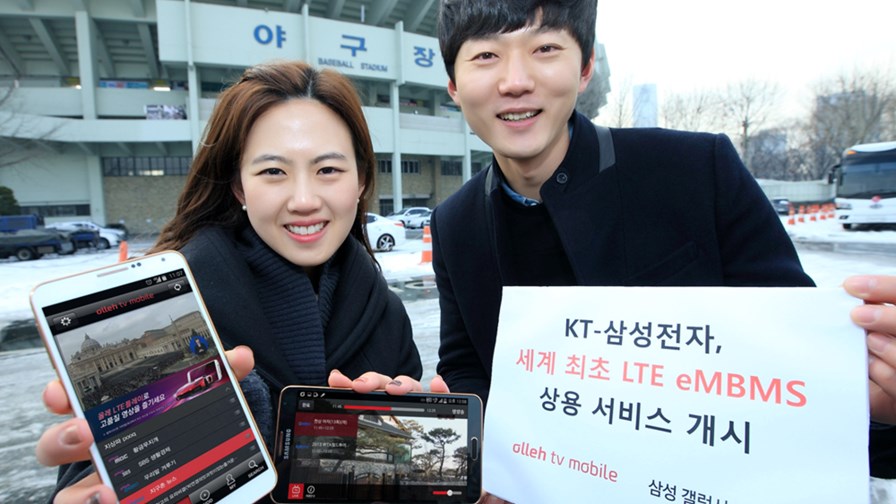 Telstra provides cost-justification for LTE-B deployment
EE to focus live trials of LTE-B in the automotive V2X sector
Whitepaper shows momentum behind LTE-B technology and devices
AT&T's Quickplay is latest member of the Alliance
Australian operator Telstra continues to promote its leadership in the LTE Broadcast sector (LTE-B), having co-sponsored a whitepaper with UK operator EE that seeks to align the industry and enable a common set of features and capabilities in LTE-B enabled devices that need to be delivered to the market. As a founding member of the LTE-Broadcast Alliance, Telstra and its partners want to demonstrate why operators, content providers, device vendors and other partners must work collaboratively and consider LTE-B-based services end-to-end rather than as separate parts of the value chain.
The first LTE-B Alliance forum will be held next month at the Mobile World Congress 2017 show in Barcelona. Two new vendor members – Quickplay (part of the AT&T group) and DTG – have joined the Alliance, which Telstra says now represents over 370 million customers. The Alliance was founded in April 2016 by US telco Verizon, Korea's kt, Telstra and EE, and has since expanded to include Ericsson, Expway, HKT and CSL Mobile, Huawei, Netgear, Nokia, Smartfren, TIM and Turkcell.
"The market potential for LTE-Broadcast is huge," said Mike Wright, Telstra's Group Managing Director of Networks. "By delivering on-demand or popular content using one stream of data, will free up an operator's network and help them deliver the best service to their customers. The LTE-B Alliance is key to ensuring operators, vendors and other partners unite and collaborate to deliver to the market."
The whitepaper was created in partnership with analyst firm the Innovation Observatory and is available to download from the GSA website. It provides insight into the key device technical requirements and considerations when supporting a LTE-B device launch, including the need for handset vendors to embed the necessary LTE-B features as standard in all new devices, plus plans to introduce new key features such as MOOD (Multicast Operation on Demand) and session continuity to ensure greater adoption of the service.
"There is global interest in the long-term convergence of fixed, mobile and broadcast (DTT) networks for media and entertainment as part of a 5G future, and we are actively involved in industry groups looking at the opportunity," said Matt Stagg, Head of Video Strategy at EE.
From eMBMS to LTE-B
LTE-B is the preferred new (and more market-friendly term) for evolved Multimedia Broadcast Multicast Service (eMBMS), a technology that allows a mobile operator to send a single stream of data to all mobile users in one area, rather than sending an individual stream to each user, easing the network load on operators and also ensure better QoS for customers.
As well as supporting peak-time customer video consumption, such as at live sporting events, LTE-B also has the potential to be a mechanism for push notifications, such as over-the-air device updates, customer weather warnings, critical communications for public safety or enterprise group communication.
It could also become a service platform for IoT connectivity, communicating to billions of devices at the same time, and have a significant role within 5G use cases. One such case could be retail advertising, where media agencies can dynamically change digital signage content for more personalised, targeted messages allowing users to better discover, explore, buy or use new products or services.
According to Telstra, the cost to augment its network to implement LTE-B would be justified by carrying as little as 1 per cent of its network traffic by 2021. If video continues to be the dominate driver of mobile network traffic, then such a calculation (if accurate) would provide a strong financial incentive for LTE-B's adoption.
In the UK, EE is creating six "innovation zones" in its network where closed user groups equipped with LTE-B enabled phones can try out new service ideas in a live network environment. As well as concepts focused on smartphones and tablets, EE says V2X (vehicle-to-vehicle/infrastructure) applications are likely to be among the first ideas trialled.
The latest market research from the GSA suggests that service revenues may reach £14bn by 2020, from a customer base of two billion.
Email Newsletters
Stay up to date with the latest industry developments: sign up to receive TelecomTV's top news and videos plus exclusive subscriber-only content direct to your inbox – including our daily news briefing and weekly wrap.