Airtel 4G rollout rumbles on with 900-MHz launch in Andhra Pradesh and Telangana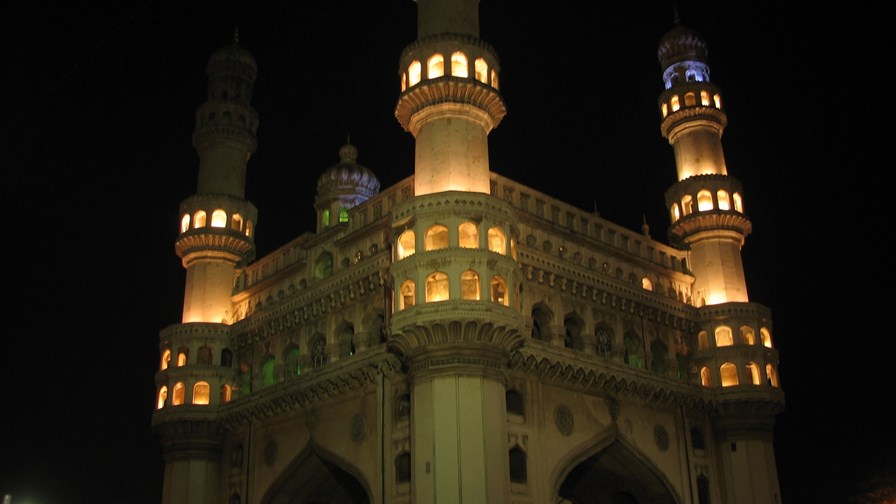 Aggressive deployment aims to curb Jio threat
Latest subscription data shows Jio still in ascendancy
Analysts expect Jio to overtake Airtel in revenue terms
Bharti Airtel's 4G rollout rumbles on with the launch this week of its 900-MHz network in Andhra Pradesh and Telangana.
It is the latest in a steady stream of announcements from the Indian operator detailing its ongoing deployment, as it looks to differentiate on network quality and reach from its fierce rivals Vodafone Idea and Reliance Jio.
Last week Airtel claimed to become the first operator in the country to offer 4G services on the islands of Andaman and Nicobar. And in November it hailed the launch of 4G services in Patnagarh, Odisha, bringing the total number of locations it covers in that state to 100 towns and more than 20,000 villages.
However, its efforts on the network front seem to be doing little to halt the seemingly inexorable rise of Reliance Jio.
According to the most recent stats from the Telecom Regulatory Authority of India (TRAI), Jio added more than 8 million subscribers in November, giving it a total of 271.6 million. Airtel added a little over 100,000 customers, leaving it with 341.8 million, while Vodafone Idea lost more than 6.5 million, ending the month with 421.1 million in total.
To make matters worse, analysts quoted in a recent Economic Times report believe that Jio overtook Airtel in mobile revenue terms during the final quarter of 2018.
2019 could be the year that the likes of Airtel and Vodafone Idea come up with some answers to the threat posed by Jio, but right now that seems unlikely.
Full press release below:
Vijayawada, January 22, 2019: India's leading mobile network – Airtel today said that it has further upgraded its 4G network in Andhra Pradesh and Telangana with the deployment of LTE 900 technology that will significantly enhance the network experience for its smartphone customers.
With the rollout of 4G in the superior 900 Mhz spectrum band, Andhra Pradesh and Telangana's fastest* mobile network will get additional high speed data capacity to serve its customers.
More importantly, given the high propagation and reach of the 900 Mhz spectrum, Airtel smartphone customers will enjoy improved 4G availability inside buildings - homes, offices and malls. It will also result in wider availability of Airtel 4G across Andhra Pradesh and Telangana.
Avneet Puri, CEO – Andhra Pradesh, Bharti Airtel said, "Our endeavor is to deliver best-in-class network experience to our customers. The deployment of LTE 900 will further boost Airtel 4G coverage, particularly inside homes and buildings. Airtel smartphone customers will enjoy a seamless high speed data and HD quality calling experience on our upgraded network. We will continue to invest aggressively in deployment of latest network technologies to delight our customers."
In Andhra Pradesh and Telangana, Airtel uses a solid spectrum bank - 2300 Mhz (TD LTE), 1800 Mhz (FD LTE), and 900 Mhz (LTE 900) to offer world-class 4G services to customers. In addition, Airtel has deployed advanced network technologies and tools such as pre-5G Massive MIMO, 4G Advanced and Carrier Aggregation to step up high speed network capacity and coverage.
Airtel has been rated as fastest* mobile network in 27 states across India
Airtel is trusted by over - million customers in Andhra Pradesh and Telangana. Recently, the company announced that it will expand its network in the state by rolling out 15000 new sites and 3000 Km of optic fiber during FY 19 under its network transformation program – Project Leap.
*For details visit airtel.in/fastest-network
This content extract was originally sourced from an external website (
Bharti Airtel
) and is the copyright of the external website owner. TelecomTV is not responsible for the content of external websites.
Legal Notices
Email Newsletters
Stay up to date with the latest industry developments: sign up to receive TelecomTV's top news and videos plus exclusive subscriber-only content direct to your inbox – including our daily news briefing and weekly wrap.