Wi-Fi muscles into the urban home access market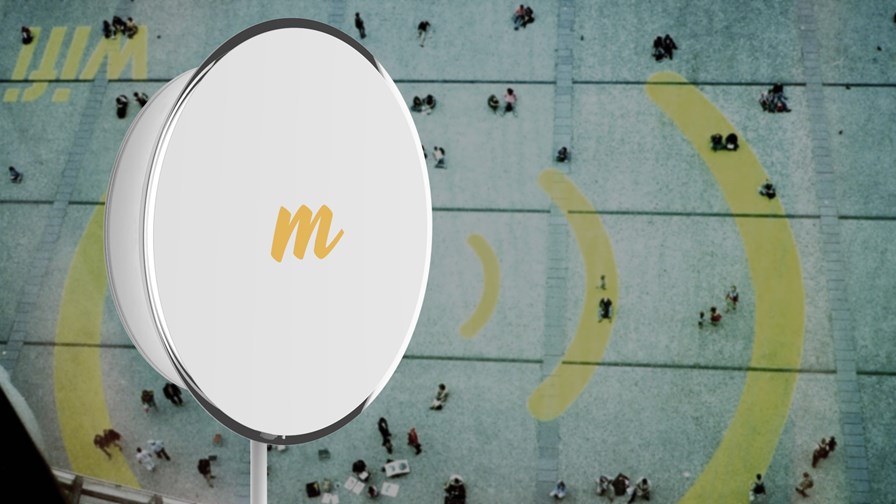 There's no doubting the important role Wi-Fi will continue to play in the evolving communications marketplace; from cellular backhaul to licensed assisted access, and from public hotspots to home networks. The convergence of Wi-Fi with cellular is only going to become more important as we head towards a 5G world, with carrier Wi-Fi being able to support the same policy sets as LTE.
So it's not surprise that a number of start-ups are looking to push the capabilities of Wi-Fi and extend the technology into even more areas. Silicon Valley-based Mimosa Networks is one such VC-backed company looking to shake up the established wireless industry. It has just announced what it calls a "Hotspot-to-the-Home Gateway", designed to reduces the cost of Wi-Fi to the home in urban environments by connecting homes to outdoor access points and therefore eliminating the need for multiple pieces of networking equipment.
Its C5i incorporates a 4x4 multi-user MIMO radio that uses beamforming technology for automatic antenna positioning, making it self-installable by the consumer – they just fix it to one of their windows and connect with the access point of their local Internet service provider. The company says it will begin shipping in Spring next year at a suggested price of $119.
"The innovation of the C5i is its ability to provide more with less," said Brian Hinman, CEO of Mimosa. "With a single device, the C5i can bring the Internet into the home at speeds of up to 500Mbit/s."
The device is aimed at densely populated urban environments, especially one that are difficult to serve due to what Hinman says are today's low capacity, spectrally inefficient technology. The C5i connects to any outdoor 5GHz Wi-Fi access point, and then broadcasts inside the home using an integrated 2.4GHz radio to connect wirelessly to any Wi-Fi-capable device.
Wi-Fi generation
We are already seeing a number of dedicated Wi-Fi network operators and service providers, many of whom are wholesaling their services to telcos, and the of Wi-Fi public hotspots is increasing at a tremendous rate. Maravedia Research reported earlier this month that by 2018 there will be one public hotspot for every 20 people on the Earth – up from "only" one for every 150 today. As my colleague Ian Scales wrote, "we are heading fast towards a 'Wi-Fi first' wireless access environment where Wi-Fi is the default setting on most connected devices".
True, the projection of 340m hotspots includes residential Wi-Fi sharing schemes, where the user allows others to access their network via their router, but whilst this is a minority practice today it looks like playing an increasingly relevant role in the years to come. And if you can buy hassle-free access to 500Mbit/s via Mimosa, then you'll have plenty of capacity to share. After all, we are entering a Gigabit future, with 1Gbit/s cellular speeds promised from 5G standards, and FTTH gigabit cities already here, so there should be no shortage of capacity – in theory. The main issue is that this access be provided at affordable prices, which is where self-installation and remote management play their part.
Mimosa has already launched a Wi-Fi backhaul product and announced a suite of 802.11ac access points, and is working with Quantenna's chip technology to optimise performance capabilities. The new C5i device is also intended to work in a Mimosa-delivered network, providing spectrum re-use, capacity and performance advantages if connected to a Mimosa public access point. It's clear the company intends to provide an end-to-end solution, or "Cloud to Client" approach as they call it.
Email Newsletters
Sign up to receive TelecomTV's top news and videos, plus exclusive subscriber-only content direct to your inbox.