US in-flight Wi-Fi: Expensive and a captive market if ever there was one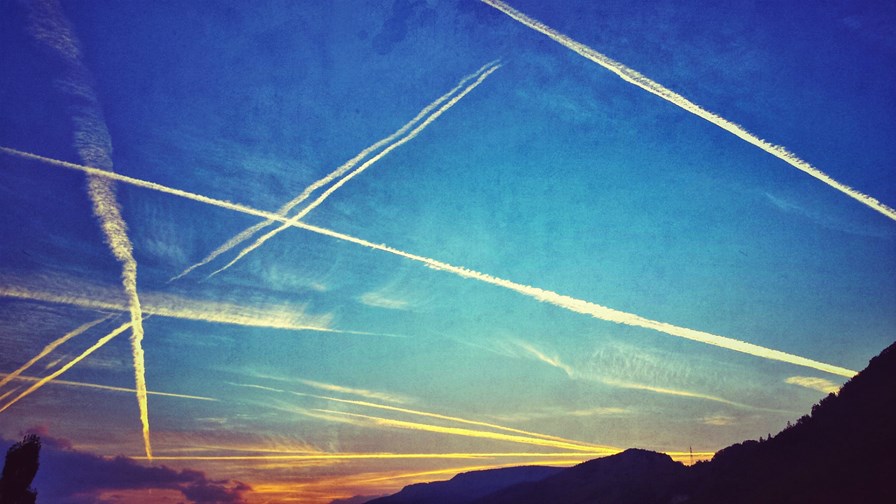 In-flight Wi-Fi increasingly popular in the US - despite the doubling of some prices
"Dynamic Pricing": an elastic concept
Wi-Fi on less-used routes costs less

Promises prices will fall when new satellite technology comes on stream
A US acquaintance of mine in the hotel trade once told me that the rip-off cost of telephone calls used to be the biggest cause of check-out disputes between 'guests' (or 'marks' as he called them) and front-line hotel staff across the entire industry. So bad was it that, across the 4 and 5 star sector anyway, even junior staff were given discretion to reduce or even waive the costs of telephone calls if the complainant made enough noise and it was judged that any attendant publicity would be detrimental to the reputation of the hotel chain.
Wi-Fi put an end to most of the institutionalised gouging but then became a problem in its own right with hotels money-grabbing switching tactics along with the technology. To this day some hotels continue to charge unconscionably high amounts for in-room Wi-Fi access whilst others provide the service for free and it remains a major bone of contention for guests who feel aggrieved at being overcharged for what, for the hotel, is a service which costs them next to nothing to provide.
Now, consider those in the US who, for whatever reason, need to use Wi-Fi on an aircraft. Remember all the bally-hoo a few years ago when airlines announced plans to introduce "inexpensive" in-flight Wi-Fi? Well, now it's here and has been for a while and as its popularity increases so does its price. Never exactly "inexpensive" in the first place, in many cases the price of in-flight Wi-Fi has more than doubled over the past couple of years.
Uber-like 'Dynamic Pricing" rules the skies
In the US several companies specialise in providing in-flight Wi-Fi services including Global Eagle, ViaSat and the market leader, Gogo. Their services are available on a variety of airlines including American, Delta and Virgin America.
Prices for in-flight Wi-Fi access vary, Uber-like, according to when and where people are flying. Transcontinental US routes most used by business executives cost the most, as do their flight tickets. For example, peak-period Wi-Fi connection on a five and a half hour flight between say New York and San Francisco now costs upwards of US$30. It used to be $13. The technology hasn't changed but demand has and hence the price hike.
The basic economic law of supply and demand taken together with and Adam Smith's (not so) "hidden hand of self-interest" have always been major determinators of the price of a product but US air travellers are complaining that the Wi-Fi service providers and airlines use of what they like to call "dynamic pricing" is making things far too unpredictable.
The phrase 'dynamic pricing' is as vague and elastic as the process itself which allegedly endeavours to forecast the demand for Wi-fi on any given price and "scale" its price accordingly. Thus the prices for Wi-Fi on US transcontinental flights vary not only day-by-day but also hour-by-hour. Gogo charges the most at $40 on Mondays and Thursdays; while on Tuesday, Wednesday, Friday and Sunday flights Wi-Fi costs $34; while, by comparison Saturdays are a positive snip at $28.
A victim of its own success
Part of the problem, of course, is the runaway success of in-flight Wi-Fi. Michael Small, Gogo's CEO, says he has raised prices because demand for in-flight Internet service now exceed capacity. he says, "We're starting to have millions of users, so it's getting more and more congested, and we have raised prices, which you typically do when you have more demand than you have supply. I don't think there's anything to to apologise for given the circumstances".
He adds, "When we start rolling out new satellite technology and add more capacity we should be able to lower our prices and we'll be back in the business of trying to bring on new customers and grow the business and introduce exciting new price plans".
Meanwhile, passengers on less popular shorter routes are paying considerably less than those on US transcontinental flights. For example Wi-Fi access a trip from Chicago to Fort Lauderdale in Florida costs $10 and has done since 2012.
What's more, Gogo and similar companies are facing increasing competition from upstart rivals offering lower prices on different airlines. Take JetBlue for example. This airline uses ViaSat's satellite technology to provide basic mid-air Wi-Fi - free - on most of its routes while Passengers can pay $9 for guaranteed faster Internet speeds if that's what they want. Meanwhile, Southwest Airlines, which which is in partnership with Global Eagle, charges a flat rate of $8 for Wi-Fi per flight.
It is ironic to think that despite the often dismal conditions prevailing on board many domestic US flights where all too often surly and rude staff make a mockery of the concept of even the most basic customer service, passengers may well have access to better and cheaper Wi-Fi than they do on the ground where lack of competition is commonplace and service provider arrogance can be sky-high.
Email Newsletters
Sign up to receive TelecomTV's top news and videos, plus exclusive subscriber-only content direct to your inbox.