Samsung's 60GHz wi-fi claims might not be as earth-shattering as it would have us believe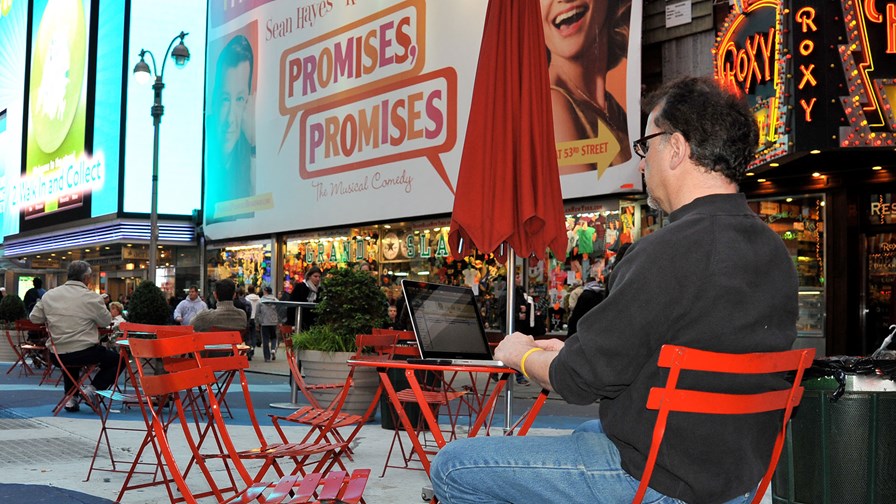 A week ago, Samsung issued a statement that implied it had invented a new wi-fi technology. I use the word "implied" with care, as that's what the press release did – it implied a technology breakthrough, by stating that Samsung had "announced the development of its 60GHz Wi-Fi technology". It stopped short of saying it had "invented" the technology, but the whole tone of the statement could well be interpreted as though it had. Cue much media coverage, ourselves included.
Only, it most certainly did not invent 60GHz wi-fi technology. Did it intentionally set out to mislead us all, or was it the media that inadvertently implied something that wasn't quite true? I would like to think that it was all a big accident, and no blame should be apportioned to anyone. But it certainly caught out a few analysts.
Philip Solis, Research Director at ABI Research, was absolutely not one of them. He spotted that something was wrong with the interpretation of the announcement, and it's worth clarifying here. "They have not done anything that Qualcomm (Wilocity), Intel, or Nitero have not done," he said.
So what exactly did Samsung claim? It said that it had developed 60GHz wi-fi technology that enabled data speeds of up to 4.6Gbit/s, which is a five-fold increase from the maximum theoretical speeds achievable with today's consumer electronics devices. Paul Templeton, General Manager for Samsung UK & Ireland, added that they had "overcome the barriers to the commercialisation of 60GHz wi-fi."
60GHz wi-fi technology is also referred to as WiGig, and has been in development for a couple of years now. Back in January 2013, Qualcomm Atheros and Wilocity unveiled what they claimed was the first tri-band reference design combining 802.11ac wi-fi and 802.11ad WiGig wireless capabilities on a single module. Since then, Qualcomm acquired Wilocity for $300m this past July and launched a whole family of tri-band WiGig-enabled platforms.
Dell has also been active in developing the WiGig standard. Speaking just three months ago, Kirk Schell, VP of the commercial PC group at Dell, said that there was already a growing demand for high-speed desktop and LAN connectivity: "As the first company to launch WiGig products and co-creator of the WiGig specification, we're well acquainted with the power of 60 GHz technology for both businesses and consumers."
So has Samsung "overcome the barriers to commercialisatiuon"? Or is it merely late to the WiGig party and playing PR catch-up?
"Wilocity (acquired by Qualcomm), Intel, and Nitero have been among the first," said Solis. "Others have been looking at it for a while. Wilocity (now Qualcomm) has had its earlier WiGig chipsets in Dell ultrabooks and docks for a while now."
Email Newsletters
Sign up to receive TelecomTV's top news and videos, plus exclusive subscriber-only content direct to your inbox.