Passive WiFi - 10,000 times less power consumption than trad WiFi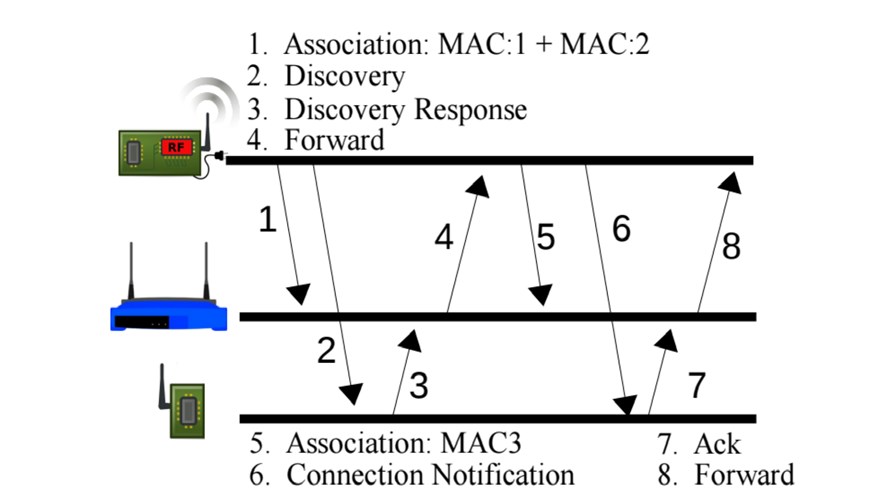 Passive WiFi (like a perpetual motion machine?
Good news for home IoT applications
Uses packet 'reflection' via a process called backscatter
The University of Washington is back with what appears to be a new twist on its ongoing research into reusing WiFi power to charge up devices - wirelessly. Last year we reported that the Uni had come up with something called Power over WiFi (PoWiFi) "using existing WiFi routers - not for relatively heavy-duty smartphone charging, but to feed ultra low-powered sensors of the sort destined for (mostly) home IoT gadgets. (see - Will PoWiFi change the balance of power in IoT?).
"If it works as advertised," we wrote, " it could significantly change the prospects for the jostling crop of Low-Power Wide-Area Network (LPWAN) vendors and service providers looking to service IoT in the home. One of the big drawbacks with the LPWAN data collection model is the necessity of having a long-life battery on board. WiFi power might give the balance of advantage back to WiFi models."
Wired has reported that this time the University of Washington's student researchers say they've invented a new type of hardware using so-called 'passive WiFi; that uses 10,000 times less power than traditional Wi-Fi. (see the paper - Passive Wi-Fi: Bringing Low Power to Wi-Fi Transmissions)
With Passive Wi-Fi, passive sensors that have only the baseband chip and an antenna. It picks up the signal and mirrors it to send readable Wi-Fi to any device that has a Wi-Fi chipset in it. The low power passive device doesn't transmit but creates Wi-Fi packets by reflection, say the researchers, via a process called "backscatter."
Wired is enthusiastic and opines that this could have implications for embedded applications reducing the power demands of devices in the Internet of Things, and ultimately making internet connectivity practical for a much wider range of devices.
Email Newsletters
Stay up to date with the latest industry developments: sign up to receive TelecomTV's top news and videos plus exclusive subscriber-only content direct to your inbox – including our daily news briefing and weekly wrap.