Monetising a Wi-Fi service doesn't have to be an alienating rip-off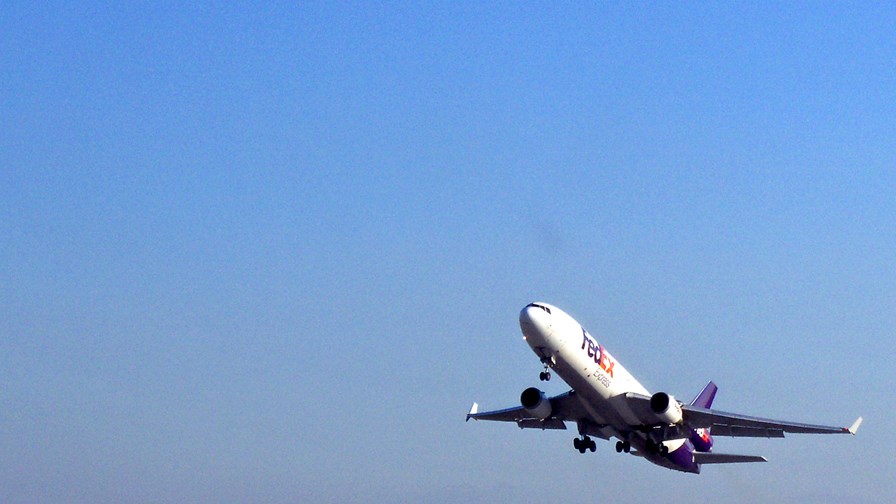 Whether you are a regular international traveller or just an occasional holidaymaker heading off on vacation for a week or so, it is a given in these paranoid times that several things about your journey will bug the hell out of you. And Wi-Fi will be one of them.
Ignore for a moment the general vileness of airports these days. It is difficult but do try to put to one side the "security as theatre" that has to be endured, the institutional rudeness of staff at every level and in every job, the overpriced drinks and food, the overcrowding, the Judge Dredd type robocops with the Judge Dredd robocop-style weaponry, the endless instructions and exhortations and the sheer madness of it all and consider one other aspect of the travel experience: comms facilities - or, more likely, the lack of or outrageous cost of those that do exist.
If you are fortunate enough to be a business-class traveler passing through an airport the experience will be slightly better than being herded around in the same way as the put-upon cattle-class passengers who are, it seems, always fair game for bullying and exploitation. But, in the business lounge you'll not only be able to get some peace and quiet and a 'free' drink but you'll also have proper, fast broadband access via wi-fi. After all, you have already paid a huge premium for the privilege.
It's not the same in the febrile, overcrowded, overlit airside transit barns where economy class passengers are corralled for hours on end to mill about in areas stuffed to the gills with 'last-minute retail opportunities' where they can make that all-important last minute purchase of a shirt that costs about as much as a bespoke suit does in the outside world or plump for a 'tax free' designer handbag priced at a surprisingly modest £1,500. Meanwhile as the number of shops proliferate the departure areas are increasingly devoid of seating or of easy, inexpensive or, (heaven forfend) even free services such as Wi-Fi access.
In the US, the overall airport experience may well be much more unpleasant than it is in Europe or Asia but at least most US airports do provide free Wi-Fi access. That is not the case in the UK. This country isn't called "Rip-Off Britain" for nothing. We are routinely overcharged and gouged for just about everything everywhere and airports are shameless experts of the art of the snooty overcharge.
Passengers are being taken for a ride - in more ways than one
Now, you might have thought that even through the sweaty miasma of greed that is their natural milieu some airport authorities might actually be able dimly to discern that the provision of free Wi-Fi might have benefit not simply to the passengers but also to the airport operators and owners themselves.
After all, given their levels of profit and and an almost literally captive audience, in the medium- and long-term it wouldn't cost them all that much to saturate the terminals with gratis Wi-Fi. But no, and even when when it is available it is often partial, frequently slow, clunky, crowded and expensive - and that is compounded by the huge adverts for 'free Wi-Fi' that, in practice, turn out to be 'free' for a niggardly 15 minutes or so before a user is either thrown off the network or allowed to proceed only on the payment of a cynically massive fee.
In the US, more than 90 per cent of airports now offer free Wi-Fi. Why? Because customers (remember when they used to be called passengers - and passengers had rights) expect it and demand it. Indeed, airports in the states of New York and New Jersey are, at this very moment, under considerable and mounting pressure from powerful consumer groups to introduce untimed free Wi-Fi access rather than restrict it to 30 minutes as is currently the case.
Meanwhile, way out west, McCarran Airport, in Las Vegas, Nevada, ten years after pioneering the provision of unrestricted, free Wi-Fi to travellers, is about to extend the service by beaming Wi-Fi out of the terminal buildings to passengers on inbound and outbound aircraft - a great boon considering the ever-increasing likelihood of lengthy delays on the tarmac. Now, compare that to the UK where, in summer last year, just four of the country's 25 biggest airports were providing limitless free Wi-Fi.
As Gavin Wheeldon, the CEO of the cloud-based social Wi-Fi platform, told TelecomTV, "Free Wi-Fi in airports is typically a loose term as it is usually only available for 15 to 30 minutes before payment is required, which can be extremely frustrating. The model needs to evolve to incorporate a free option that allows a certain level of speed sufficient for email, browsing and social media.Then those that wish to use the Wi-Fi for more heavy lifting, such as streaming video or handling large files, are likely to be happy to pay for a premium service."
Monetising a Wi-Fi service doesn't have to be an alienating rip-off
Naturally enough, airport authorities or other commercial companies prepared to install and maintain and provide wi-Fi that would be free to end users are not prepared to do that for nothing. As Gavin Wheeldon says, "Getting a return on investment is key and there are now ways of achieving that while delivering genuine benefit to Wi-Fi users. Personalised, timely and location-aware offers are a great way of monetising at the same time as adding value."
By this, Mr. Wheeldon means the use of real-time marketing whereby airports can send out personalised offers and vouchers to passengers during the time they are waiting at the airport. For example, offers on food, drinks and tax-free and duty-free shopping could be be sent whilst travellers are are passing through passport control and security and would be available to be used immediately a passenger makes it through to the airside shopping and restaurant area.
What's more, offers could be triggered according to the number of times a person has visited the airport, rewarding loyalty with special discounts while other benefits might include invitations to exclusive lounges, real-time departure details, and navigation apps to shops and services.
Gavin Wheeldon, a self-confessed geek (and a programmer since the age of seven! How worrying is that?) and a very frequent flyer told TelecomTV that personal, dismal airport Wi-Fi experience provided him with the impetus to do something to simplify and ease access to it in airports.
As he told TelecomTV, using airport Wi-Fi can be a maddening experience where just getting online is akin to doing a marathon hurdle race blindfolded and with your legs tied together. He said, "It's all bureaucracy and passwords, a dispiriting, form-filling performance that turns people off from the start. I thought, "Why can't we just 'click' and be in? Why can't we use or emulate social media to get on to airport WiFi? That would be of immense value to the end-user and to the venue as well. Plugging-in with social media just makes common sense."
This is the concept that Purple WiFi promotes and is having great success with as its platform overlays networks provided by the likes of Vodafone and Telstra and that also works seamlessly with equipment made by Cisco and many others.
Purple WiFi is also working with various airport partners around the world to implement a dashboard, which bridges the gap between Google Analytics and the real world, offering real-time data and reporting through Wi-Fi. This arms the airport with an unprecedented level of insight into passenger behaviour and provides unique opportunities to engage them directly.
As Gavin Wheedon says, "To the end-user, technology should be simple, user-friendly and easy to use. Airport Wi-Fi is generally anything but. It's hard work and expensive and it's time for a change."
I'm sure bemused and over-charged airport Wi-Fi users agree with those sentiments. I know I do.
Email Newsletters
Sign up to receive TelecomTV's top news and videos, plus exclusive subscriber-only content direct to your inbox.