Low Powered IoT WANs: here comes the WiFi version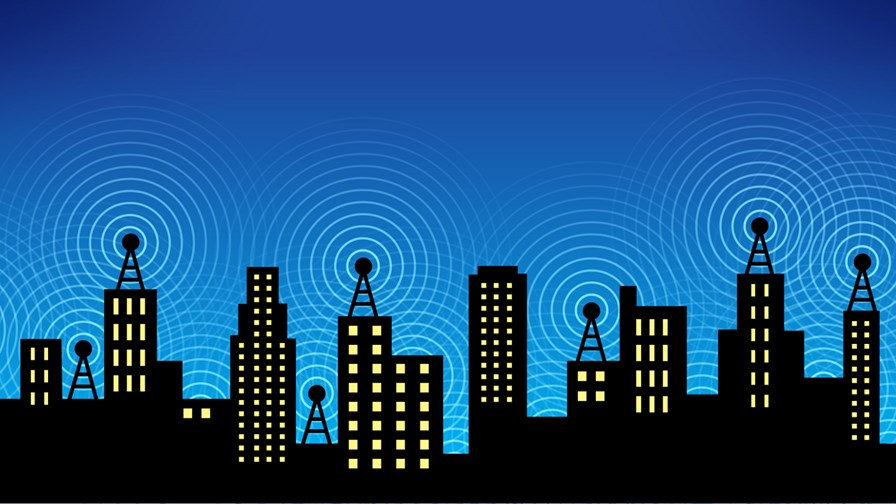 The Wi-Fi Alliance has announced the final specifications for the 'HaLow' 802.11ah, IoT radio standard. It's WiFi Jim but not as we know it.
This is a low-powered, reasonably long range (up to a kilometre) version, and, like its contemporary and likely competitive LPWAN technologies and protocols, (see - SPECIAL REPORT: Turning up the volume on IoT radio technology) it will work in the open ISM band (around 900 MHz) and will be designed to burst data at around 100 kilobits per second.
The IEEE announced that it was on track to produce the protocol standard last year (see - A new IoT standard: Is it 802.11ah-no or 802.11ah-good?) and now the WiFi Alliance has released its final specification and a name. HaLow is to operate in the unlicensed ISM band (26 MHz wide) at around 900 MHz and will carve out 26 100Kbit/s channels across which low-speed, intermittent IoT data can be parlayed.
Communications operating in this sub-1 gigahertz zone (such as cellular mobile, both GSM and some LTE) find it very easy to go through walls; services operating at and above 2 GHz (as do the other WiFi standards at 2.4GHz and 5GHz), tend to have a lot of trouble and are therefore best suited for in-room/building, high speed applications. HaLow is capable of reaching up to 1 kilometre.
The WiFi Alliance is claiming the same sort of low-powered, long life battery requirement at the client end of the IoT connection as are the various LPWAN players. So how will all this LPWAN activity sort itself out? Is low-powered WiFi too late to the party or will it just inevitably creep up and take over a large swathe of IoT connections and applications, if and when these arrive?
If it does, the key to its success will rest on how easily and effectively it can hitch a ride on the existing allied WiFi technology and end-products. The way WiFi itself did this in the smartphone market was to appear as a value-add for the more upmarket and capable first generation units. Then as time went on the cost of adding WiFi to the bill of materials became so low that WiFi just became a standard smartphone feature.
It seems possible that HaLow can plot a similar course. First being included in WiFi home and commercial hubs on the basis of conferring a 'IoT ready' status for them, and then eventually just becoming another 'must have', enabling users to 'lock' their various connected devices to the hub once bought.
According to Claus Hetting of Hetting Consulting, the likelihood is that HaLow will be able to "piggy-back on standard Wi-Fi chipsets adding myriads of IoT use cases to the already huge Wi-Fi ecosystem."
Hetting says the Wi-Fi Alliance expects certification to begin in 2018 but that some sources expect HaLow products to hit the market a lot earlier than that.
Email Newsletters
Stay up to date with the latest industry developments: sign up to receive TelecomTV's top news and videos plus exclusive subscriber-only content direct to your inbox – including our daily news briefing and weekly wrap.