Enter 'Super WiFi': nothing new but resurrected to push the WiFi case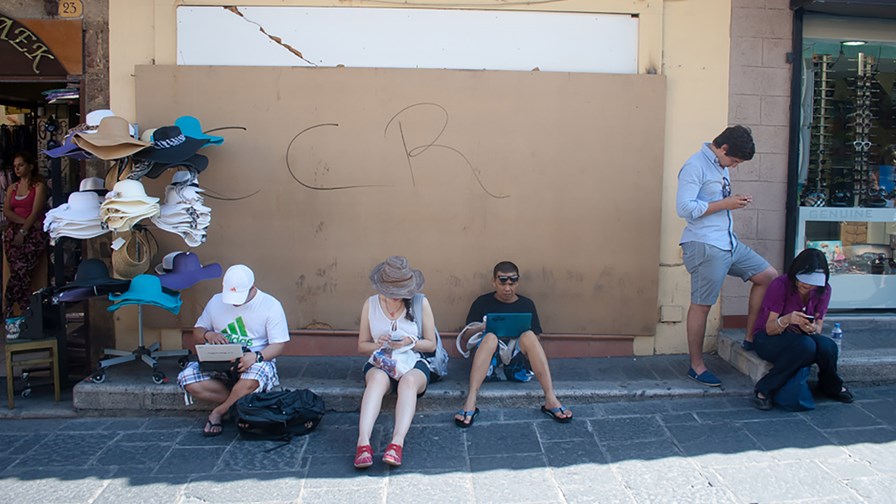 A new study - just out and getting attention - from the German Karlsruhe Institute of Technology (KIT) lays out the technical and business case for globally assigning lots more spectrum to WiFi use.
In particular it identifies the so-called digital dividend spectrum becoming available as countries sunset their old analogue TV systems in favour of terrestrial digital TV. This, the report point out, would not only provide extra capacity for WiFi data, but would offer up new and much-needed capabilities. Karlsruhe points out that the old TV spectrum is particularly good (as it had to be) at penetrating walls while WiFi currently operates at much higher frequencies. So TV spectrum, intelligently applied (with variable transmit power) could solve distance and wall penetration problems for public WiFi and would be a quick win for nearly everyone. Karlsruhe has coined 'Super WiFi' to give the idea a bit of a kick.
Of course there's nothing particularly new here. The issue of TV spectrum reassignment very quickly saw a long queue of interested parties form several years ago - the moment, in fact, it looked like digital TV was on the way and analogue on the way out . Prominent amongst them were WiFi advocates but also in the queue were all sorts of other 'White Space' usage network ideas including special networks for IoT, specialised, high quality networks, and so on.
Why the push for WiFi now? Perhaps because the World Radiocommunication Conference (WRC), organized by the United Nations, is due to convene next year and it will help decide what spectrum gets used for what.
But perhaps also because the last few years carriers themselves seem to have 'come to terms' with WiFi and are now looking for it to take a more central role, via carrier WiFi, in the access network equation. Maybe they can start to see how more 'free' spectrum might be used to benefit their own networks, leading them not to fight the expansion of public spectrum allocation… maybe?
Whatever happens, not all the spectrum is going to WiFi, and it will be the subject of fearsome argument, but Karlsruhe makes out a good case for WiFi to get a substantial cut of the TV dividend, using a mix of technical, business and political arguments.
First up, the TV frenquencies are already common property and are essentially made available free - that heritage should travel with the spectrum, it's argued, especially as TV is essentially a private, residential resource for the general beneift: as broadband and the Internet is in part replacing TV viewing then it seems fitting that it should enjoy the spectrum.
But mostly it's a pragmatic argument: mobile access to the Internet has recently become far more important than fixed (especially in the developing world). That usage is ultimately going to drive productivity and growth for the general economy. Instead of governments taxing the spectrum that could be getting all those citizens and consumers online by putting it up to auction to the highest bidder it should be putting it to work to serve all the community most effectively.
After all , it has to be weird to tax wireless access by assigning it to operators via an auction which invariably raises billions in whatever currency you wish to nominate, but then watch as the cost of the spectrum is passed on to users in high prices. This is at the same time as governments are frantic to see affordable broadband, mobile and fixed, pushed out to rural and other underserved populations as fast as possible.
Maybe now is the time to coin Super WiFi and see if the idea can get beyond the press release
Email Newsletters
Sign up to receive TelecomTV's top news and videos, plus exclusive subscriber-only content direct to your inbox.