Broadcom's Brocade bet pays off big time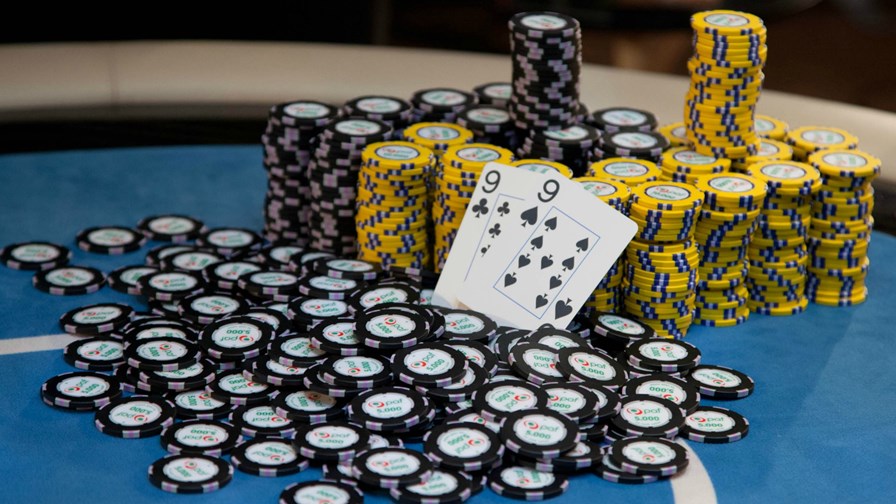 Brocade buy boosts Q3 earnings by 13 per cent year-on-year
Increased data centre and enterprise storage sales lift quarterly revenues to US$5.06 billion
However, Broadcom CEO plays down the Brocade effect
Seems to go all "sour grapes" over a very successful acquisition
The value of Broadcom shares have risen by nine per cent (to US$234.96) after the chipmaker reported Q3 profit well in advance of Wall Street estimates. Revenue from the company's enterprise storage division shot up by 70 per cent thanks to the success of the acquisition of Brocade which drove the big increase. In a conference call with analysts, Hock Tan, the Broadcom CEO, admitted that more than half of the company's consolidated revenue benefitted "from strong cloud and enterprise storage and data spending" but later played down the indisputable contribution that the Brocade buy-out has made to the excellent quarterly figures.
That he should do so might seem all the stranger given that Broadcom's wireless division, which manufactures Wi-Fi, Bluetooth and GPS chips, posted plateaued revenues while the the wired-infrastructure division contributed revenues up a mere four per cent compared to the same reporting quarter last year. In other words, had it not been for the Brocade contribution, the figures (and market reaction) would have been very different indeed.
Furthermore, given that, at the end of 2017, Broadcom spent close to $5.9 billion on buying Brocade the market was expecting that figures would show that the acquisition is proving its worth and that the company hasn't bought a pig in a poke. Nonetheless, Hock Tan was quick to point out that even without Brocade, Broadcom benefited from strong IT revenues year-on-year.
It's all part of massaging and managing the message as Q4 looms. Hock Tan acknowledged the major part the Brocade purchase played in the excellent Q3 figures but pointed the way ahead by looking to "a seasonal uptick in wireless" that will "drive our revenue forecast in the fourth quarter." The CEO coyly referred to expectations that a mysterious major North American customer will boost Broadcom's wireless division revenues by 25 per cent in Q4. It doesn't take a genius to work out that he's talking about Apple and the imminent launch of (potentially) three new iPhones this very week.
Of course, wired infrastructure also remains vitally important to Broadcom. It contributed $2.3 billion in revenues in Q3 (up four per cent year-on-year) while storage technologies (despite that impressive 70 per cent growth) brought in $1.25 billion. However, a sea change is underway and the tide is turning. According to Hock Tan, the limited four per cent increase in wired infrastructure revenues is down to a "cyclical headwind" emanating primarily in the North American and Chinese markets, that is buffeting Broadcom's broadband business. The CEO told analysts that it will be a long time before things improve in the wired infrastructure sector and forecast no more than"single digit growth" in Q4 as the northerly and easterly headwinds continue to blow.
Also provided, a sort of explanation of the CA Technologies acquisition
Given that, Hock Tan is expecting 5G to help ameliorate difficulties in the wired-infrastructure division - but not until 2020. He reckons that 5G technologies will push Broadcom to "double digit growth" within 18 months at the most but admits that 2019 could be a bit iffy - hence the downplaying of the Brocade contribution and the measured lowering of expectations and forecasts in an effort to give the baying hounds of Wall Street a reality check and keep them at bay for a while.
On his watch, Hock Tan has built Broadcom into a $100 billion business, primarily through a series of acquisitions. Last year the company offered $117 billion to buy Qualcomm but the acquisition was prevented on the grounds of concern over US national security (Broadcom used to be domiciled in Singapore and has many and deep Chinese contacts) and the direct and noisy intervention of US president Donald Trump. Thereafter Broadcom moved on this summer to buy the software company CA Technologies (the erstwhile Computer Associates of 1970s fame and infamy) for $18.9 billion in cash, in what has been described as the "Weirdest. Acquisition. Ever."
Hock Tan attempted to explain the costly purchase to a bemused market and critics by saying it was part of his ambition and strategy to create a "leading infrastructure technology company" out of apparently wildly mismatched components.
At the time he said, "With its sizeable installed base of customers, CA is uniquely positioned across the growing and fragmented infrastructure software market, and its mainframe and enterprise software franchises will add to our portfolio of mission critical technology businesses. We intend to continue to strengthen these franchises to meet the growing demand for infrastructure software solutions", but nobody really understood what he was going on about. Even the Wall Street Journal reported that the acquisition had no evident "commercial synergies".
Critical Broadcom investors voiced concerns that the company was about to give itself an unexpected and perhaps unwarranted and unwanted "crash course in mainframe and enterprise computing." Then, at the Q3 financials announcement, Hock Tan provided a shorter, sharper explanation of the rational behind the CA Technologies purchase. He said, "We're buying CA because of the customers and their importance to these customers." That makes everything as clear as the Mississippi then.
Email Newsletters
Sign up to receive TelecomTV's top news and videos, plus exclusive subscriber-only content direct to your inbox.