Bezeq lines up Devicescape as part of a concerted WiFi push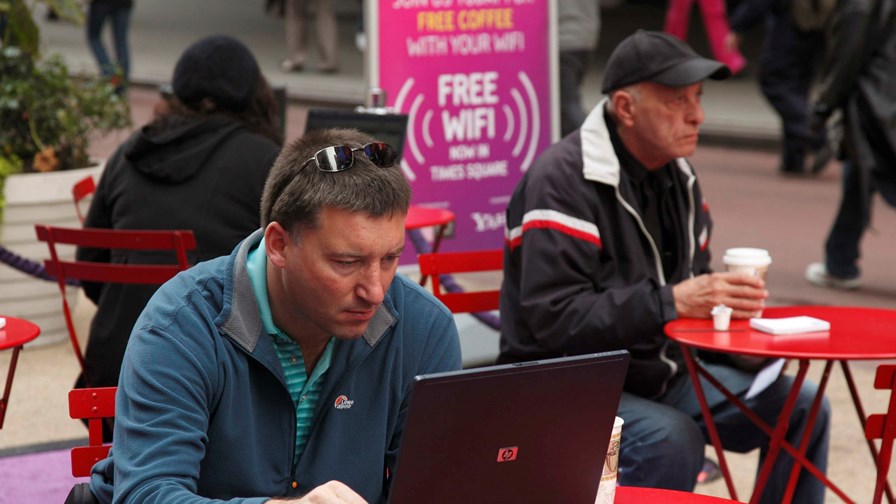 Devicescape adds Bezeq to its participating service provider list
Bezeq to push a 'go everywhere WiFi offer
Another win for Devicescape, the so-called 'curated virtual network' designed to play a sort of orchestration or honest broker role between amenity WiFi and the multi-network service provider. It does this, not by properly stitching disparate networks together, but by investing intelligence in the device to have it choose the best access points - the idea is that Devicescape continually grades available networks to provide the best or most appropriate connections.
This time it's Israeli incumbent Bezeq that's come on board with the intention, says Devicescape, of underpinning "a major connectivity-focused customer experience initiative". It's offering 'go everywhere WiFi' and it's integrating public and private WiFi into a single service, available all over Israel and, thanks to the curated network, available to Israelis as they travel overseas as well.
Devicescape says both Android and iOS customers can plug into the network which currently has more than 20 million access points worldwide, including Bezeq's nationwide homespot network of more than 600,000 access points.
Bezeq's move comes as competition intensifies between mobile operators and non-cellular challengers, giving all WiFi - operator-owned, private and public - an increasingly pivotal role in connectivity service provision.
The Bezek deal is the latest in a long line: late last year Devicescape built on its steady announcement flow by hooking up with BandwidthX a 'Wi-Fi capacity marketplace provider' - which said its members were looking to buy into Devicescape's 'curated virtual network' access on a dynamic pricing basis so they could boost available WiFi capacity as and when they needed it.
Just previous to that it announced a deal with WiFi hotspot aggregator, iPass and then earlier this year it announced that it had done a deal with cable giant Liberty Global, which had signed up to "deploy the Devicescape solution across its European mobile footprint," joining its subsidiary UK cable outfit, Virgin Media, which took the service on in 2014.
Email Newsletters
Sign up to receive TelecomTV's top news and videos, plus exclusive subscriber-only content direct to your inbox.