Ofcom has another crack at dark fibre, setting up another potential showdown with Openreach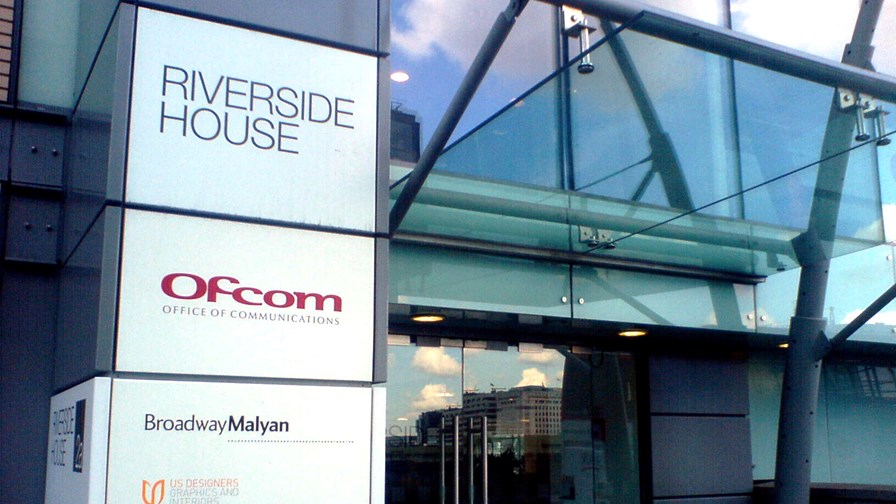 Watchdog consults on unrestricted duct and pole access
New regulations could come into force next spring
UK's competitive landscape to be drawn up in finer detail
Ofcom is having another go at forcing Openreach to provide dark fibre access (DFA) to rival operators, setting the stage for another potential showdown not just with the UK incumbent, but a slew of other providers too.
The watchdog hasn't enjoyed much success with getting BT's infrastructure arm to let other telcos install their own kit at each end of its unlit fibre. Last year, the Competition Appeal Tribunal (CAT) ruled that Ofcom had made errors in its definition of contemporary interface (CI) services, i.e. fibre-based Ethernet services, and that it was wrong to consider the rest of the UK outside London as a single geographic area.
Ofcom insists that DFA is a good way of improving competition in the leased lines market, and sure enough, in its latest Business Connectivity Market Review (BCMR), published late last week, the watchdog aims to correct these errors and push ahead with it.
Ofcom has divided the CI market into two sub-categories: CI access services, which covers the connection to the end user, be it an office or a base station; and CI inter-exchange connectivity, which covers connections between different BT exchanges.
It is in the latter market, At BT-only exchanges where the telco faces no competition, that Ofcom wants to impose DFA. It has launched a consultation on the proposal; interested parties have until 18 January 2019 to respond.
Furthermore, to improve its geography skills, Ofcom is planning another consultation to help it identify areas of the country that are either competitive, potentially competitive, or non-competitive.
For Openreach, DFA is a touchy subject. The company has warned in the past that giving rivals access to its unlit fibre could lead to outages. Somewhat disparagingly, Openreach paints an image of bungling engineers bringing down networks with their ineptitude, unplugging things, and generally making a mess.
It has also argued that allowing DFA will dissuade operators from building their own networks, an argument supported, funnily enough, by other telcos that are pouring lots of money into infrastructure, namely Virgin Media, KCom, and CityFibre.
Poles position
These arguments explain why Ofcom's new DFA proposal focuses more closely on areas of market failure, and it also relates to the main thrust of the latest BCMR, which is to propose unrestricted duct and pole access.
As it stands, only residential and SME providers can install their own fibre on Openreach's physical infrastructure, but Ofcom wants to extend that access to all CSPs, including those that provide high-speed lines for large businesses, mobile backhaul, and broadband transport connectivity.
With unrestricted physical infrastructure access (PIA), the cost to these telcos of deploying their own fibre will be roughly halved, and there will be less pressure on Ofcom to impose widespread DFA. Ofcom hopes to implement unrestricted PIA by next spring.
However, Ofcom highlights though that duct and pole access will not be enough.
BT has around 5,600 exchanges, and Ofcom says that at around 4,300 of them, BT has no rivals providing inter-exchange connectivity.
"Telecoms providers who purchase wholesale access services from these exchanges have no choice but to use BT as their supplier for backhaul links. Rival networks are too far from these exchanges to make it economically viable to serve these exchanges, even with duct and pole access. Given the low likelihood of network competition, we propose a requirement for dark fibre at cost for inter-exchange circuits that connect to these locations," Ofcom said.
The regulator isn't stopping there either, and suggests that DFA will be on the agenda for the foreseeable future.
"It is likely there will be other areas where duct and pole access will not lead to greater network competition. In 2021, when we conduct our wide-ranging review, we will assess additional areas where dark fibre may be an appropriate remedy."
What this means is that the debate about dark fibre, its merits with regard to improving leased lines competition, and the potential pitfalls in relation to possible network outages and disincentivising investment, is far from over.
Email Newsletters
Sign up to receive TelecomTV's top news and videos, plus exclusive subscriber-only content direct to your inbox.