The reality of augmented reality: strong growth in unexpected places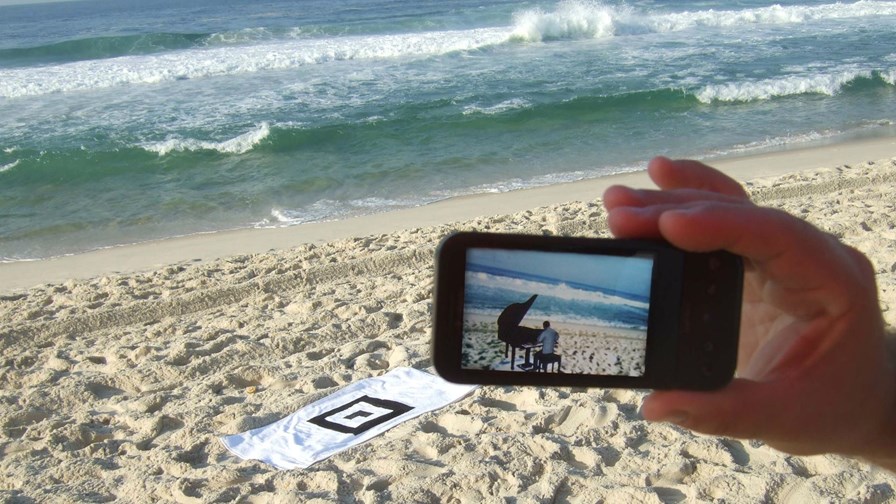 Augmented reality on the rise, but not as we expected it
Automotive and retail sectors helping to push up the spend
Retail AR will involve 'bricks and mortar' staff, not their customers
Augmented Reality on the whole appears to be on an upward trajectory, but not necessarily in the directions that were first plotted for it.
It's been a slow burn, but the concept of adding digitally generated text and imagery onto a digital field of view (on a smartphone screen, on or through smart glasses) is finally starting to pop up for various applications and make a difference.
As a result market watchers have been upping their expectations. Last month ABI Research noted how the automotive industry is applying a major AR push for its use right across the auto value chain, from design to sales. It estimates the global smart glasses shipments for the automotive industry use will hit 1.7 million in 2022. The total automotive AR market is expected to grow at CAGR of 177 per cent to reach US$5.5 billion in 2022.
Also last month, another researcher, IHS Markit, found that the AR market was better positioned than VR in the consumer market. It reported good progress in the combined virtual/augmented reality market in 2017, with estimated growth of 72 per cent reaching a total of $3.2 billion. But it says AR will do better than VR because its features could appeal to a wider cross-section of content and application categories. "A smartphone-driven AR market offers a huge addressable audience, but this scale will be offset to an extent by the more limited use cases for handheld and small-screen dedicated AR experiences. Even so, consumer AR's overall market potential will significantly outweigh VR over the next five years," said Piers Harding-Rolls IHS Markit research and analysis director.
ABI Research finds today that retail has lots of promise for AR, but not amongst 'brick-and-mortar store' customers as perhaps first thought. Rather amongst the retail workforce and online shoppers. For online customers AR engagement with products will be a powerful force, but it sees AR 'disrupting the customer journey' if applied to customers inside the store. Instead it expects in-store employees using AR to win operational efficiencies and raise the quality of their service. ABI reckons that by 2022 over 120,000 stores will be using AR smart glasses across Europe, North America and Asia-Pacific.
A mixed reception for augmented reality in bricks & mortar retail: efficiencies over engagement
London, United Kingdom - 21 May 2018
Augmented Reality (AR) will see major adoption in the retail sector, but not in the way many have predicted. AR will struggle to take root among customers in the brick and mortar environment. Instead, AR uptake in the sector will be driven by the retail workforce and online shoppers. This is according to ABI Research, a market-foresight advisory firm providing strategic guidance on the most compelling transformative technologies.
AR experiences can prove extremely useful for online customers unable to interact with the physical products they intend to purchase. "For consumers in brick and mortar stores, however, AR can disrupt the customer journey and provides little additional value overall," said Nick Finill, Senior Analyst at ABI Research.
Whereas for the in-store employee, AR promises to deliver operational efficiencies and raise the quality of the service delivered.
As has been occurring across other industrial sectors, retail will see a steady rise in the adoption of AR-devices. Smart glasses from manufacturers such as Vuzix are already starting to be used by retail employees to assist with front and back-of-store operations. ABI Research forecasts that by 2022 over 120,000 stores will be using AR smart glasses globally, with deployments evenly split across Europe, North America and Asia-Pacific. This will be driven by the need for efficiency savings to compete with rival retailers and the online sector generally.
Additionally, ABI Research forecasts that, by 2020, 3% of e-commerce revenue will be generated because of augmented reality experiences. That equates to US$122 billion in revenue worldwide. "The relative ease of integrating AR into existing m-commerce platforms and the impact this can have on the user experience will largely drive customer demand," Finill said.
The benefits of using AR will be unable to overcome the barriers which exist in physical retail, however, which is inherently less reliant on the use of a mobile device.
For retailers and AR solution providers, the challenge is now changing the perception of augmented reality from a novelty gimmick into a technology which can truly engage customers online and improve the bottom line in-store.
These findings are from ABI Research's Augmented Reality in Retail report. This report is part of the company's SmartRetail research service, which includes research, data, and Executive Foresights.
This content extract was originally sourced from an external website (
ABI Research Media Releases
) and is the copyright of the external website owner. TelecomTV is not responsible for the content of external websites.
Legal Notices
Email Newsletters
Sign up to receive TelecomTV's top news and videos, plus exclusive subscriber-only content direct to your inbox.