Why has Amazon just bought streaming video game network Twitch?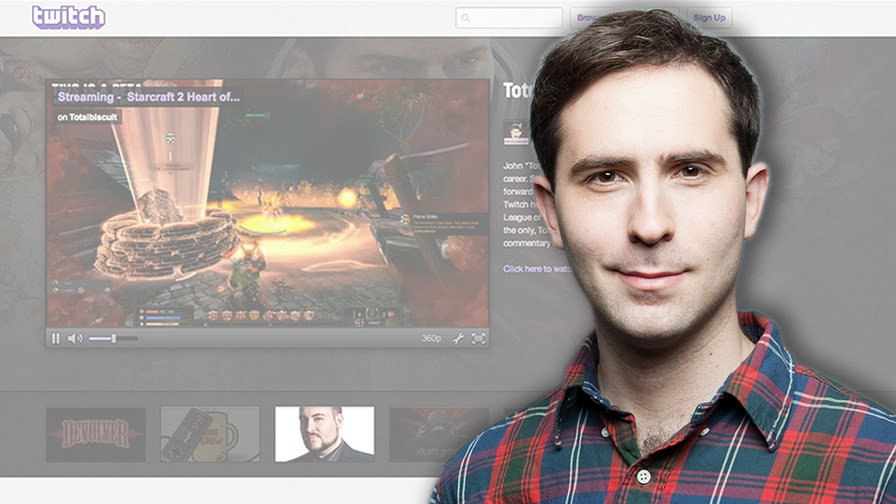 Those who don't obsess over video games probably aren't aware of Twitch, the three-year-old streaming video game network. Yet Amazon has just agreed to acquire the company for the not insubstantial sum of $970 million in cash. Aside from "Who?", the next big question is "Why?"
Why indeed. The most likely explanation is that in its attempts to broaden the scope of his company from beyond that of an ecommerce site, Amazon CEO Jeff Bezos is looking towards the next generation of consumers. Twitch has a demographic that is skewed towards the youth audience – but not so young that they have no buying power.
The average age of a viewer is 21, with 76 per cent of the audience between 18 and 49. 68 per cent have decreased their TV viewing time and 58 per cent now spend more than 20 hours per week on Twitch.
In January this year, Twitch said it had 45m unique viewers per month in 2013, up from 20m in 2012. It hosted 6m broadcasts per month and viewers averaged 106 minutes per day. It has more prime-time viewers than the MTV, TNT, AMC or SyFy cable networks in the US, and according to Nielsen has three times more videos viewed per viewer than Facebook.
Pretty impressive statistics.
Google has already has YouTube, Netflix remains independent (for now at least), so where to look for the next generation of online viewers? After the attempt to sell Twitch to Google apparently fell through, Amazon was ready to step in and spend close to $1bn to secure the service.
More than just video
Whilst it continues to offer on-demand films and TV shows, and invest in developing original programming, just as Netflix does, Amazon is taking a different approach with Twitch. Because Twitch isn't just about watching videos of people playing video games, it's also a social network that connects the audience through thousands of what are essentially user-generated programmes and channels, all dedicated to the increasingly valuable video game sector. 61 per cent of viewers use the chat functionality to engage with other viewers.
Twitch is also live, with 99 per cent of viewers tuning in to watch in real-time, rather than archived on-demand content. Forget Premiership Football and the Major Leagues, video games are turning into a hugely popular spectator sport – it's even now being called eSports.
Video game tournaments have prize funds that can sustain professional game players. For example, the annual International event had a combined prize pool last year of over $2.8m.
It can't have been a coincidence that earlier this month, the Justin.tv site closed its doors for the last time. Justin.tv was created in March 2007 by Justin Kan and Emmett Shear to showcase the daily 24/7 exploits of Kan, as he "lifecasted" his life online. Having generated fantastic publicity, the site switched to being a host for user-generated content channels. In 2011, it spun of its "Gaming" section into a new site – Twitch – and has since raised some $35m in VC funding.
Shear will remain as CEO of the business once the Amazon acquisition is completed. One of his first tasks will no doubt be to try and increase the site's advertising potential, no doubt through Amazon's deal with FreeWheel. Without, of course, alienating Twitch's loyal core audience – the last thing it needs is to turn Twitch into an ecommerce outlet and see it go the way of GoodReads.
If you haven't heard of Twitch yet, then you should get yourself on the site and try and understand what it does. Then you'll have a better idea of why Amazon's $970m bet on the company looks like a terrific deal.
Email Newsletters
Sign up to receive TelecomTV's top news and videos, plus exclusive subscriber-only content direct to your inbox.