US broadcasters take legal action against FCC over spectrum auctions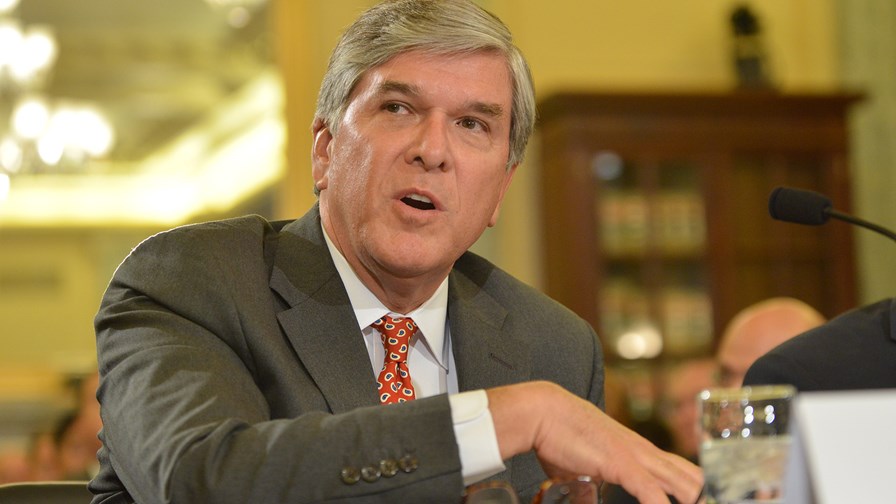 The National Association of Broadcasters is flexing its collective muscle. It has long been upset over the FCC's proposals for the forthcoming spectrum auction, believing it favours wireless companies at the expense of its TV broadcast members, and has now resorted to legal action.
NAB has filed a petition (PDF) for review with the US Court of Appeals, challenging certain elements of the regulator's May 2014 broadcast spectrum incentive auction order. In particular, the NAB is aggrieved over the FCC's decision to change the methodology used to predict local television coverage areas and population served, which, it claims, could result in "significant loss of viewership of broadcast TV stations after the FCC repacks TV stations into a shrunken TV band."
The NAB also argues that the FCC failed to take steps to preserve licensees' coverage areas in repacking, and that the FCC erred in failing to ensure proper protections for broadcast translators – transmitters that help boost the coverage of broadcast TV programming to more rural and remote viewers (it actually said "remove viewers", but obviously had problems with its spell checker).
"NAB has engaged with the FCC throughout the incentive auction rulemaking to implement a successful auction that adheres to Congressional statute, is truly voluntary, and holds harmless the millions of viewers who are reliant on local TV," said Rick Kaplan, NAB's EVP of Strategic Planning. "Unfortunately, the FCC order oversteps congressional mandate and is likely to cause significant harm to broadcast television."
The NAB lawsuit claims that under this new methodology, many broadcast licensees (most of whom are members of NAB) will lose coverage area and population served during the auction's repacking and reassignment process. Alternatively, they will forced to participated in the auction and relinquish their broadcast spectrum right.
A good deal for local broadcasters?
According to its own calculations, NAB says that broadcasters will be out of pocket by at least $500 million dollars by the conclusion of the auction and repack process. "Local broadcasters should not be forced to go out of pocket to help multi-national wireless giants," wrote Kaplan on the association's blog.
The FCC would like TV stations to give up spectrum in exchange for a percentage of the auction proceeds (which could max out at $25bn). They can then either shut down services or channel share with another broadcaster to continue to provide over-the-air programming.
Thanks to heavy lobbying, the process is voluntary – no TV station needs accept the deal. For the major broadcasters, there is more chance of Hell freezing over than them accepting the deal, but it could appeal to many of the numerous smaller stations in the US, many of whom are struggling financially with decreased advertising revenue. However, the NAB remains unconvinced.
"We are not looking to delay the auction," explained Kaplan. "We merely hope that, if the FCC does not change course on its own, the Court will help put the auction back on the track Congress envisioned so that we can quickly achieve a balanced auction that benefits all stakeholders."
During the NAB's annual expo in Las Vegas earlier this year, NAB President and CEO Gordon Smith was highly critical of the broadband and wireless industries, and accused the FCC of having a singular focus on broadband and neglecting the broadcast industry.
In response, FCC chairman Tom Wheeler defended the auction plans, telling delegates: "I continue to believe that the auction presents a terrific financial opportunity for broadcasters. Spectrum sharing will allow you to maintain your existing business while taking home an auction check. It is a once-in-a-lifetime, virtually risk-free opportunity to expand your business model on somebody else's dime."
Email Newsletters
Sign up to receive TelecomTV's top news and videos, plus exclusive subscriber-only content direct to your inbox.