UK broadcasters agree new OTT strategy in response to BT's YouView dominance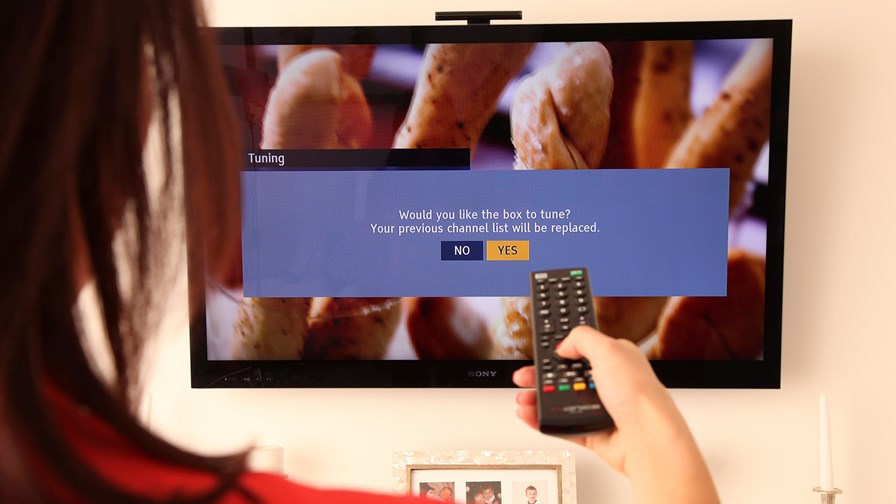 UK public service TV broadcasters – the BBC, ITV and Channel 4 – have agreed a new strategy for their combined attempts at providing OTT video on demand. At the moment, their Freeview service is looking decidedly antiquated, and their investment in the YouView service is causing considerable friction and concern.
YouView was created by the iPlayer guru Erik Huggers, who was then head of the BBC's Future Media and Technology division, and followed the failed attempt to create Project Kangaroo, which was envisioned as an on-demand 'superstore' of content. Former BBC director general Mark Thompson said it would "revolutionise the living room". But the project proved far too ambitious and led to serious cost over-runs and delays, not to mention conflicting and ever-changing priorities from its many shareholders (which also included BT and ISP TalkTalk).
In the two years since its launch it has failed to gain the support of consumers, mainly because it remains a confusing product – is it Freeview, is it iPlayer, is it BT Sport, what is it? – as well as being relatively expensive at £300.
YouView is now effectively a BT and TalkTalk proposition. Last month's relaunch saw a commitment to increase staff levels and target new platforms with a reported £100 million investment. Its founder shareholders are thought to be investing the minimum required to retain their 14.3 per cent equal stakes (£1m a year each, say some reports), whilst BT and TalkTalk will significantly add to this. In other words, the broadcasters are doing the absolute minimum to support YouView, without breaching their shareholder agreements.
Of course, BT and TalkTalk each have huge pay-TV ambitions, and need to compete with satellite giant Sky's own on-demand OTT services. By investing heavily in YouView, they can rebuild the platform and benefit from the terrestrial broadcasters' content to build out its own subscriber base. It's no surprise that if you want a new YouView set-top box you are directed to go direct to BT and TalkTalk. Hence most YouView households are pay-TV customers of BT or TalkTalk.
If you are a Virgin or BSkyB customer, you already have an excellent on-demand service available, so why buy YouView as well, unless you want a comprehensive TV service in another room? Also, the only way to ease the pain of the £300 set-top box investment is to have it subsidised or spread out over the length of a service contract (i.e., via BT or TalkTalk). It is believed that TalkTalk now has more than a million TV subscribers, and BT added around 50,000 YouView homes during the last quarter.
Freeview gets connected
So, the BBC, ITV and Channel 4 may be smarting over the hijacking of YouView, but have at least decided on an alternative strategy. After months of haggling over details, the rival broadcasters have finally agreed a £100 million deal of their own to develop their Freeview service. Along with fellow Freeview shareholders Arqiva (the firm that handles TV delivery for UK broadcasters) and BSkyB, and in partnership withnational oversight body Digital UK, the broadcasters will create 'Freeview Connect' (working name only), making their channels and on-demand services available as a group package on broadband-connected smart TVs.
Most importantly, and as the name suggests, the service will be free.
"Digital terrestrial television is a great success story of British broadcasting and plays a vital role in the overall health of our TV sector," said Jonathan Thompson, Chief Executive of Digital UK. "This announcement marks a critical step in the next stage of the platform's development, ensuring that it will remain as relevant, important and valued by viewers in the future as it is today."
The intention is for manufacturers to launch a new range of connected Freeview HD televisions and boxes which consumers will be able to buy in stores. Viewers will be able to watch the service via their TV aerial and current broadband provider without being tied to a contract. Pure OTT. Non of the new technology and IPR going into Freeview Connect will come from YouView.
ISPs who are currently complaining about the amount of iPlayer traffic on their networks will soon have to cope with an even greater volume if Freeview Connect pays off.
The companies' shareholders confirmed their investment in a joint statement: "We are delighted to be supporting the Freeview platform to develop and market a Freeview branded connected TV service which will bring catch-up television to a mass market and give viewers even more choice in how they access TV programmes."
Freeview first launched back in 2001, and now provides more 60 digital TV channels as standard and a further ten HD channels when using HD equipment. But there is no integration with catch-up services.
BSkyB's commitment to Freeview may appear at odds with its own strategy, but it knows that it faces a far greater threat from a BT-controlled YouView – it's already lost a number of prestige sporting rights to the telco. At least all of this competition is great news for consumers, who should be offered wider choice and accelerated technical development, leading to better services.
Meanwhile, looming on the horizon is 4K TV, or ultra high-definition (UHD) television [see story on BBC trials].
Email Newsletters
Sign up to receive TelecomTV's top news and videos, plus exclusive subscriber-only content direct to your inbox.