Mobile video is booming but some operators are slow to take advantage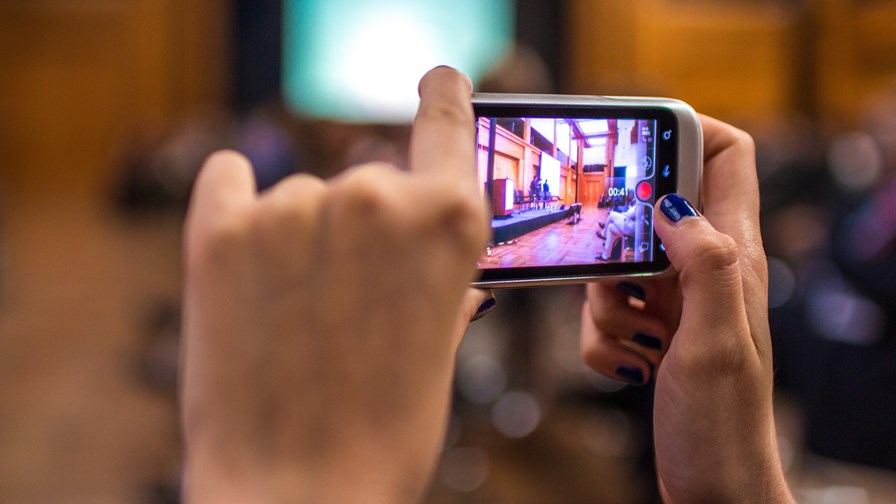 Ooyala's latest Global Video Index says that by year-end mobile will account for 50 per cent of all video plays.

UK and Ireland in the in vanguard of mobile video viewers.

Followed by the rest of Europe and, further down the track, North America, and then the rest of the world.

AT&T and Verizon among those late to the market as it reaches a plateau.
The latest Global Video Index Report from Telstra subsidiary Ooyala shows that Europe is leaps and bounds ahead of the rest of the world in terms of mobile video consumption but also that, all too often, established telcos, even mobile ones, can still be plodding behemoths that react too slowly to important new trends and lumber late into a market after it has peaked.
The new Ooyala report shows that mobile video viewing in Europe now accounts for 53 per cent of all online video plays. Meanwhile, globally, that figure is 45 per cent. This, the report claims, shows that consumers in some regions are using smartphones and tablets as the primary screen for video consumption while consumers in other places use them less. How's that for a gobsmacking surprise?
Consumers in the UK and and Ireland lead the way in mobile viewing on smartphones and tablets, using them to watch 66 per cent of online video plays. Smartphones are the devices most used on which to watch mobile videos, being used 88 per cent of the time while tablets account for just 12 per cent of mobile video viewing.
Ooyala also analysed "fan engagement" relating to an un-named but "popular" European football club over a period of 45 days and compared comparing sports video consumption around game days and non-game days. It seems that, on average, club supporters play 75 per cent more videos on the day prior to any particular game and and more than 100 per cent more on the day following a game when they repeatedly watch replays and highlights. This information is of particular relevance to mobile service providers because the twin trends indicate the existence of a three-day window within which content providers can "maximise fan engagement and ad revenue around a game day as well as increase viewership across all devices, particularly mobile."
Jonathan Wilner, vice president of product and strategy for Ooyala says "For premium content providers the major opportunity today is getting smarter about their video strategy. Video providers need to know to leverage timely events, tap into new advertising technology, understand how their audience is engaging with content and optimise their video business accordingly to maximise returns."
The ongoing debate about advertising (and ad blocking) on mobile devices continues apace and feelings are running high even as the Ooyala report shows that tablet (32 per cent) and smartphone (24 per cent) ad impressions dominated the market in Q3, 2015. The growth is very much at the expense of advertising on PCs. Publisher ad impressions on PCs are down by 22 per cent since Q1 of 2015 and the decline continues.
Tablets devices are used to watch mobile video content for 35 per cent of overall time watched and typically are used for content with a playing time of between 10 minutes 30 and minutes. However, consumers still prefer bigger screens for longer content. As far as videos over 10 minutes in length are concerned, between January 1 and September 30 this year, the share of time watched on connected TVs rose from 43 per cent to 71 per cent.
Demand is there but shortage of premium mobile video content is a big problem
Ooyala reports that mobile video views have increased sixfold and more since the beginning of 2013, rising from just 6.3 per cent of all views at the end of 2012 to 45.1 per cent of all views at the end of Q3 this year. It looks impressive and it is impressive, but the fact is that the figures actually point-up what is something of a slowdown. As the report says, "Mobile video enjoyed a growth rate of more than 1,000 per cent during the three-year span ending in the first quarter of this yea and an 840 percent growth rate from the second quarter of 2012 to the second quarter of 2015. Smartphones have largely driven that growth while the share of tablet views has remained generally flat."
Thus, Oolaya says, the popularity of mobile video, whilst still enormous, is showing some signs of reaching a plateau just as big wireless carriers are at long last moving in to the market. The report says, "To a degree mobile viewing has reached a temporary point of stasis. There remains a shortage of premium content available on mobile devices - specifically the live, linear and other premium content that continues to be in demand. Content owners and publishers who can take advantage of that temporary shortage of supply will be well-positioned to reap the benefits of even more mobile growth."
The mobile network operators, many of whom are late to the mobile video party, will be hoping against hope that any slowdown in market growth is no more than a temporary blip on the road to better things. It took both Verizon and AT&T quite some time to come up with a strategy with which to address the mobile video market, and having taken too long over it they have belatedly committed huge resources just as the market seems on the verge of peaking.
AT&T is about to leverage its acquisition of DirecTV with a mobile-first video service that is slated to launch early in 2016 while Verizon is now ploughing assets and resources into mobile video via its "Go90" initiative. The question analysts are asking is "What took them so long?" and "Have they missed the wave?"
Meanwhile, T-Mobile is attracting a lot of new subscribers (who might have gone to AT&T or Verizon had their mobile video offerings been available earlier) with its popular "Binge On" video service which doesn't impose additional data charges on consumers when they stream content from an (albeit limited) menu of content providers.
As Ooyala points out, "Video viewing on mobile devices has become ubiquitous, commonplace, the norm; it makes up, literally, nearly half of all views worldwide." However, unless the likes of AT&T and Verizon carriers can grow that figure way above the 50 per cent mark, their mobile video services may may not achieve critical mass take-up and the big boys will pay the price - in more ways than one.
Email Newsletters
Sign up to receive TelecomTV's top news and videos, plus exclusive subscriber-only content direct to your inbox.