Ericsson wins broadcast innovation award as it reveals its vision for 2020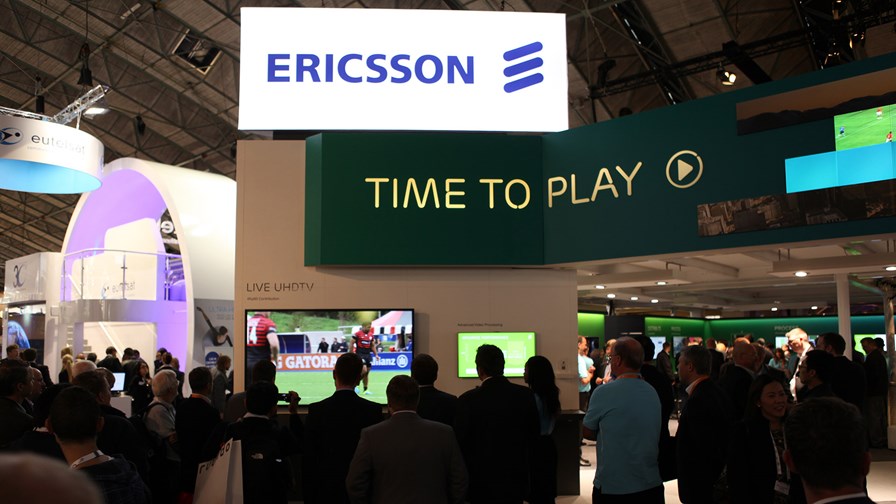 With 4KTV all the talk of this week's NAB broadcast show, attention is turning away from the picture quality and towards the many problems associated with the acquisition, exchange and distribution of 4K video.
Ericsson has been awarded the NAB Technology Innovation Award at this week's US broadcast event, for its pioneering work in Ultra High Definition (or 4K) TV. The telecoms infrastructure vendor has undertaken over 25 live trials of 4KTV over the past two years with major industry partners, such as BT Sports, Korea Telecom Skylife, Intelsat, Measat, and Sky Sports.
"This award marks the importance of UHDTV and shows TV service providers that now is the time to start building the necessary ecosystems and libraries of compelling UHDTV content," said Gordon Smith, President and CEO of NAB. "Ericsson has been instrumental in pushing forward this next evolutionary step in television broadcasting quality."
Consumer demand for 4KTV is expected to increase in 2014, thanks to a number of high profile sporting events, such as the World Cup in Brazil. However, prices for 4K capable TV sets remain high, and then there's the problem of receiving content – satellite and terrestrial broadcasting is only in trial phase, on-demand streaming is not much better, offline storage formats have yet to catch up, and improved compression standards are only just being introduced (see TelecomTV's backgrounder to 4KTV here). But still, it does show far more promise than the failing 3DTV.
"4K UHDTV technology has been the pre-eminent topic of interest at NAB 2014 as innovative service providers look to deliver a new, stunning dimension to the viewing experience ahead of a number of major events this year," said Dr. Giles Wilson, Head of TV Compression at Ericsson. "As the industry readies itself for the roll-out of commercial 4K UHDTV services, we have had very strong customer demand for our 'true' 4K UHDTV solutions."
Media Vision 2020
Also this week at the NAB show, Ericsson presented its 'Media Vision 2020' report, which maps out the vendor's view of the future of TV.
By 2020, it says, there will be 1.5 billion homes with digital television, with analogue almost completely redundant. Quite a healthy market for broadcasters then. But that's not the full picture, not by a long way, because according to Ericsson there will be 15 billion video-enabled connected devices in operation. That's almost twice the population of the planet.
Ericsson believes that the TV industry will be worth $750 billion by 2020, up from last year's $530 billion. Broadband IP networks, whether fixed or mobile, will become increasingly dominated by video, transforming the consumption experience of TV.
"The future is not certain, but the direction and trends are clear," said Per Borgklint, SVP and Head of Business Unit Support Solutions at Ericsson. "The rules of TV are changing and it is essential for our customers to evaluate their strategies for success."
In its vision of 15 billion video-enabled connected devices by 2020, Ericsson forecasts that OTT delivery of content will become applicable to all TV service providers or content owners as a way of reaching consumers, and enhancing established broadcast delivery platforms. Also, on-demand will have risen to parity with live/linear, as IP accelerates the shift of consumers to embrace the convenience of on-demand access to content to 50 per cent of their consumption.
Bundling of content and services remains the ultimate opportunity, as consumers will value simplicity and perceive value in a single bill. However, Ericsson believes the essential need for broadband will enable separation of propositions from broadband access and content.
Email Newsletters
Sign up to receive TelecomTV's top news and videos, plus exclusive subscriber-only content direct to your inbox.