Binge on! Telcos on a TV spree with consumers happy to pay to go on a bender of content consumption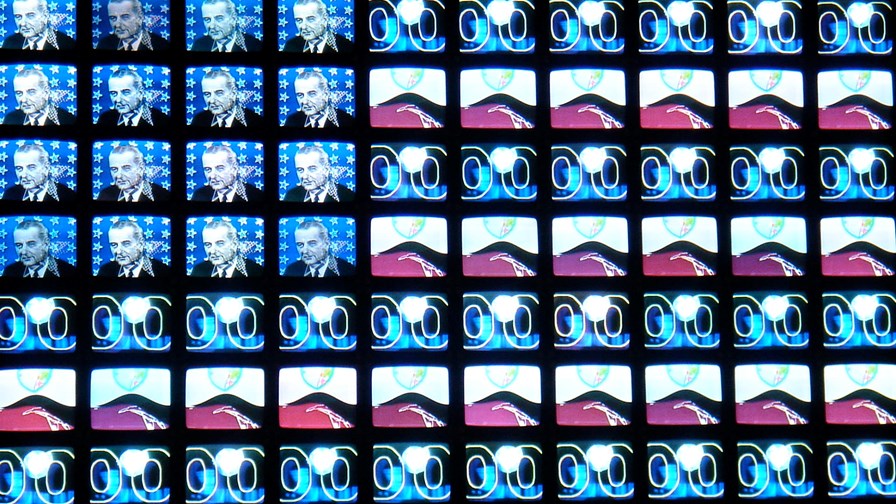 Telcos now own or control 20% of pay-TV subscriptions worldwide.
Global subscriber base of 177 million today expected to rise to 210.4 million by 2020.
Growing incidence of consumer indulgence in in lengthy bouts of content slurping.
New T-Mobile US service permits non-stop video streaming without eating into data allowances.
While a certain section of the UK's populist printed media, the so-called "red top" press, whip themselves into a sanctimonious frenzy about the historic and time-honoured propensity of many Brits to go down to the pub to get bevvied-up, blootered, rat's-arsed and generally steamboats by binge-drinking every week-end, on high days and holidays and any other occasion they can possibly think of as an excuse for a session of elbow-bending, there's another sort of orgiastic behaviour going on as well - the binge-watching of endless hours of boxed sets of TV serials and programmes.
The new social phenomena of "binge-watching" is a rather more private and sedate affair than that of crawling on hands and knees, alone or in company with other like-minded hedonists, along a filthy gutter in a provincial market town of a Saturday night whilst spewing your guts out, although binge-watching too can and often does involve a considerable alcoholic intake.
After all, have you tried getting through ten hours of the latest 'Swedish noir' thriller series featuring a deeply flawed drug-addled detective who sees dead people and his autistic female side-kick, a lonely computer genius who can't cook an egg but is happy to eat rancid pizza crusts from any available dumpster, as they track down yet another over-elaborate serial killer ? Now that sort of square-eyed dedication does require a drop or two of red biddy to see it through to the downbeat ending by the dawn's early light.
TV is changing and so are the patterns of its content consumption - and for some time now telcos have, with increasing success, been insinuating themselves into the pay-TV sector. Indeed, new figures from research house Ovum show that 20 per cent of global pay-TV subscriptions are owned or controlled by telecoms companies.
At the end of 2014 there were some 140 million retail pay-TV customer connections worldwide. In the less than eleven months since that figure has risen to 177 million and is continuing to grow. The Ovum research concludes that between now and 2020 the telco TV subscriber base will grow at a compound annual growth rate (CAGR) of four per cent, (compared to just two per cent for the traditional pay-TV market) and that, by then, the telco TV subscriber base will total 210.4 million.
Ovum defines 'Telco TV' as 'any subscription-based pay-TV operation provided directly by an operator whose core business is the provision of voice telecoms and/or broadband access services. As such, the Telco TV universe includes a large proportion of cable and satellite as well as IPTV customers' and 'while IPTV will remain the dominant means of delivering Telco TV, traditional cable and satellite platforms will also continue to play a big role.
Commenting on the release of the new report, its author, Jonathan Doran, Principal Analyst, Consumer Telecoms at Ovum said, "The growing share of 'traditional' TV platforms within the Telco TV base reflects a recent shift towards a global consolidation of pay-TV operations, in which telcos are playing a significant part. The jump in subscriptions during 2015 is comprised mostly of direct-to-home (DTH) satellite subscriber additions resulting from merger and acquisition initiatives. These include the acquisition by AT&T of DirecTV (US and Latin America) and Telefonica's purchases of Digital Plus in Spain and GVT in Brazil."
The Ovum report adds that the Telco TV trend, which was spearheaded by Vodafone's earlier acquisitions in Europe, will slow down in due course and that the telcos' share of the overall pay-TV market will peak and plateau at between 19 and 20 per cent. It also adds that through to 2020 some 50 per cent of Telco TV subscriptions will be delivered via IPTV networks, with cable and satellite serving a projected 12 per cent and 37 per cent of connections, respectively.
Jonathan Doran again: "While the flurry of M&A activity has boosted numbers of Telco TV connections over cable and satellite, IPTV is also still growing, both organically and via gradual migration from traditional platforms. The choice of delivery technologies is a strategic decision that will vary according to each operator's position within a given market. Ultimately, we expect to see a continuation of today's Telco TV platform mix, at least for the foreseeable future. Operators will exploit a combination of technologies that includes traditional cable, satellite, and IPTV, as well as the rapidly evolving mobile OTT and hybrid delivery channels."
Mr. Doran concludes, "With its share of the pay-TV customer base now substantial and expected to remain stable going forward, Telco TV is here to stay. The recent spate of telco acquisitions of established pay-TV operations in Europe, the US, and Latin America has firmly cemented the telcos' presence within the wider pay-TV market and we expect this to continue growing steadily."
"Have a free video orgy on us", says T-Mobile US
Of course, feasting on rich TV fare is far from being just a British pastime. Coinciding with the release of the Ovum research comes the announcement of a new service from T-Mobile. It's called "Binge On"and the promise is that the new service will allow users to stream video without it affecting their data allowances. "Binge On" was introduced yesterday in Los Angeles at the company's 10th "Uncarrier" event.
So, with effect from next Sunday, November 15, Binge On subscribers will be able to sate themselves on the likes of Netflix, Hulu, and HBO Go without eating into their mobile data plans. T-Mobile says the new service "builds on" its Music Freedom initiative, which allows users listen to Spotify and Apple Music without incurring extra charges. T-Mobile claims to have upwards of twenty content partners partners, some of whom are household names (Hulu, Starz, HBO, Showtime, Sling TV etc.) and others who are, basically, unknowns. One name very conspicuous by its absence from the line up is You Tube.
The man behind Binge On, is John Legere, the publicity-courting iconoclast who is the CEO of T-Mobile US, says the videos "will stream at DVD quality or better, (which it defines as 480p so it is nowhere near HD, but then, to all intents and purposes, it is free).
Terry Hayes, a T-Mobile US vp added, "Streaming video is the most common way that people use data on T-Mobile's network. Video is exploding. Sixty percent of all data is video today and it's forecast to grow another 600 percent."
Mr. Legere, in his usual quiet and self-effacing way, says that the changes he has wrought at T-Mobile US and which have caused ructions in the rest of the American mobile market, have fomented wider industry change as other sector companies have, perforce and grudgingly, changed their services, tariffs and payment plans.
He's a very modest chap though and adds "I'm not taking full credit for what's changed, only roughly 99 percent of it." And actually, self-aggrandising and pushy though he may be, the T-Mobile US CEO is probably telling no more than the truth here. The US mobile sector certainly needed a mighty kick up its pants and John Legere was happy to oblige and put the boot in - and is equally happy to continue to do so.
Email Newsletters
Sign up to receive TelecomTV's top news and videos, plus exclusive subscriber-only content direct to your inbox.