Yahoo's "Remain Co." rump sitting pretty on a fat cushion of resources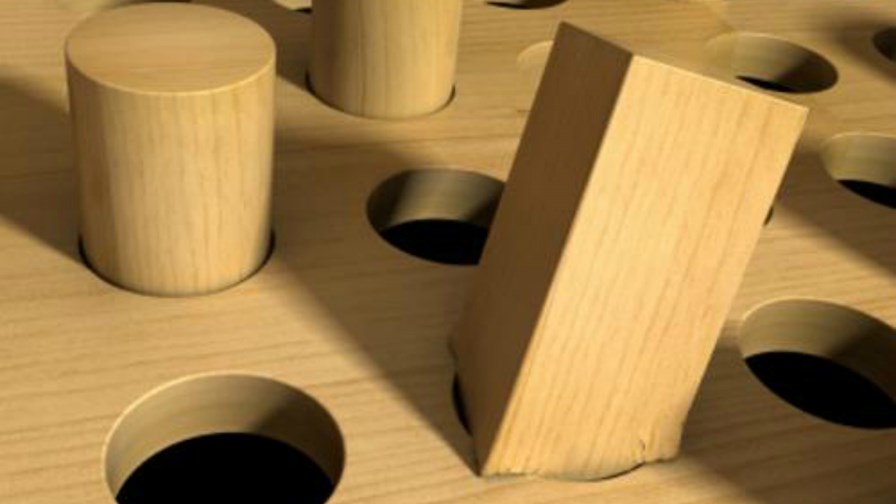 Verizon now has to bang a square peg into a round hole while...
Yahoo keeps core patents, Alibaba and Yahoo Japan assets and $10 billion in cash
All tucked away securely in "The Excalibur Portfolio"
Robert Ludlum, eat your heart out
The popular press and media have been telling their readers and viewers that Verizon has bought Yahoo for US$4.8 billion, however, as those of us in the industry know, the reality is very different. Verizon is now (almost) the owner of a Yahoo subsidiary and a variety of associated assets but "Yahoo" the publicly traded company remains a separate entity and retains its existing holdings in Alibaba in China and in Yahoo Japan. Yahoo's most valuable patents are also retained and have been placed in special vehicle called the "Excalibur Portfolio".
Putting those to one side, the completion of what Verizon has actually acquired will be a complex operation at the end of which the name "Yahoo" will disappear and become part of dotcom history. Yahoo has not yet decided what the rump of the old company will be called but internally it is being referred to as "Remain Co". This rump will, in effect, be little more than a holding company for the Excalibur Portfolio, Yahoo's existing Alibaba and Yahoo assets and a handy $10 billion in cash.
Verizon;s $4.8 billion goes into the Yahoo coffers and Yahoo's battered and disenchanted shareholders have to hang around in the hope that, eventually, a few crumbs might fall from the table to them in the form of a dividend - after Yahoo pays all its taxes. Interestingly, and perhaps inevitably, Yahoo will lump its Yahoo purchase in with the stunted remains of AOL. Time will tell what will become of the strange amalgam.
Has Verizon bought the sword in the stone, or just the stone?
And then, of course, there's the vexed question of why Verizon wanted to buy part of Yahoo in the first place. The odd mix of two faded Internet has-beens, Yahoo and AOL, will now have to be reconfigured and mighteously tweaked if they are to compete for advertising cash with the likes of Facebook and Google - and in all probability it will be an impossible task. We should all remember that, a few short years ago Yahoo had the chance to buy Facebook and Google but decided to 'pass' on the opportunities.
Received wisdom is that Verizon, the biggest wireless operator in the US, wants to get into content, something that the CEO of T-Mobile USA, John Legere, has described as a "slippery slope." His opinion was echoed by the CEO of Sprint, Marcelo Claure, who observed that when telcos try to elbow their way into content, "history has proven that every single one of them has failed."
Evidently Verizon believes it can buck the trend and expects that the day will soon come when big corporations will want to advertise directly to individual consumers via wireless networks.
This would be a major change for Verizon, a classic and traditional telco if ever there was one, but apparently it believes it will be a paradigm shift worth the risk because it believes that phone and data networks can be integrated seamlessly into new media offerings and that the resultant new whole will be greater than the sum of the two older parts. As as Craig Moffett, an analyst at Moffett Nathanson says, Verizon's goal "is not to appeal to users in a different way. It is to appeal to advertisers in a different way."
Verizon is so huge as to seem impervious to the slings and arrows of outrageous fortune. After all, the company is worth some $225 billion, has annual revenues north of £130 billion, a workforce of 160,000 and has a 35 per cent share of the US wireless voice and data market.
Nonetheless, Verizon's senior executives know that fortunes can change and companies can decline and fall very quickly these days. New subscribers are increasingly hard to find and subscription prices are falling and Verizon simply cannot afford to rest on its laurels as an old-fashioned telco. Hence the acquisition of Yahoo and the focus on digital media.
Nobody owns the future - including Verizon
If Verizon can take just one per cent of the global digital advertising market it would increase its annual sales by $1.5 billion, and the telco has plans to take a much bigger market share than that. Tim Armstrong, the CEO of AOL, and the man who will have the responsibility of managing the successful integration of Yahoo into Verizon says, "People act like Google and Facebook have already won. But nobody owns the future."
Well, he would say that, wouldn't he? The probability is indeed that Facebook and Google have already won but Mr. Armstrong has accepted the chalice that has been passed to him and all he can hope now is that it isn't poisoned. After all, critics are already referring to Verizon's bullishly optimistic utterances as "willful optimism."
But, there is a "get out" clause that might, just might, be invoked if the nightmares that senior Verizon executives are no doubt experiencing in the wee small hours of the morning begin to manifest themselves in daylight hours as well. Yahoo retains the right to terminate the acquisition if another buyer turns up long after the bidding process is over and offers more than the $4.8 billion that Verizon is willing to pay. In that case Yahoo would have to pay the comparatively insignificant sum of $144 million to Verizon and the deal would be off. However, the actual chances of that happing are slightly less than that of Marissa Mayer becoming the first woman on Mars.
No, Verizon is stuck with the deal and will have to live with it, like it or lump it.
Email Newsletters
Stay up to date with the latest industry developments: sign up to receive TelecomTV's top news and videos plus exclusive subscriber-only content direct to your inbox – including our daily news briefing and weekly wrap.