MaaS transit: Mobility as a Service gets a boost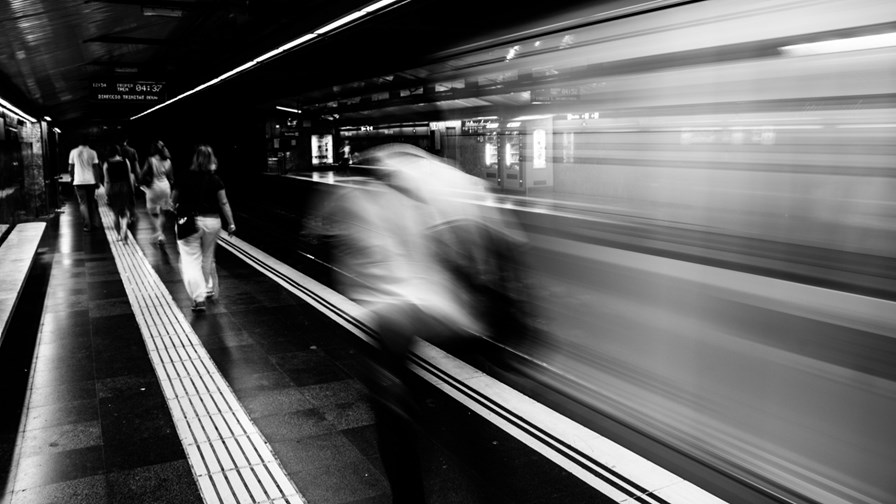 Public transport problems getting worse every day
MaaS could be a viable solution
Regulatory bodies driving changes
Trains and automobiles soon but no planes - yet
Juniper Research has just published a report on yet another aaS. This time it's MaaS (Mobility-as-a-Service) and Juniper calculates that MaaS revenues from multi-modal transport services (that trains, underground railways, buses and cabs to you and me), that currently stand at US$100 million will soon take the express line and be worth more than $11 billion by 2023. That translates to an annual growth rate of 156 per cent.
The new report, snappily entitled "Mobility-as-a-Service: Emerging Opportunities, Vendor Strategies & Market Forecasts 2018-2023" finds that it has been the influence of a variety of regulatory bodies demanding an end to marketing hype and the emergence of serious, well-thought-out, environmentally sustainable and cost-effective solutions to, and options for, the world's ever-more-pressing transport problems that has been instrumental in accelerating the emergence of MaaS platforms, such as Moovel in Germany and Whim in England.
Further impetus to the mass implementation of MaaS will come from the burgeoning number of "Smart City" plans and initiatives that are emerging, more or less daily, around the globe. However, as Juniper makes clear, it is a pre-requisite for the success of any MaaS platform that an open data policy be defined and implemented in every case.
Currently, MaaS users can be measured in their thousands but Juniper forecasts that the figure will rise to exceed 10 million by 2023 as proofs of concept and pilot trials evolve and transmute into commercial service offerings. Given that the global population is now 7.7 billion and rising, 10 million MaaS users in five years might seem to be no more significant than a single grain of sand somewhere in the Sahara, but it's a start - and a very necessary one at that.
However, if you'll forgive the pun, it's not necessarily going to be an easy ride for MaaS, not least because emerging platforms will have to compete with the so-called "ride-sourcing" companies such as Uber and Lyft that are already extending their presence and reach by integrating their taxi ride system and apps to include public transport options.
Given such developments, MaaS will have to offer both a better 'multi-modal' experience to consumers and various financial incentives. To do so will require the acquiescence of transport companies, the backing of municipalities and regulatory/legislative support. If MaaS platforms can't achieve that then it will be hardly any different to existing traditional transport, will fall by the wayside and will deserve to do so.
That said, a variety of other factors should incentivise the spread of MaaS. For example, the Juniper report forecasts that fuel cost savings resulting from MaaS implementations will rise from $210 million this year to an incredible $32 billion by 2023. Now that is an incentive.
Nick Maynard, the author of the Juniper report comments, "Commuters face a compelling proposition in MaaS, which promises to reduce journey time and generate significant savings. However, service providers will require time to establish the trust needed to sustain successful challenges to traditional transport paradigms." I've never ridden in a paradigm, have you? How many wheels have they got?
Email Newsletters
Sign up to receive TelecomTV's top news and videos, plus exclusive subscriber-only content direct to your inbox.