Telecom Infra Project hopes CANDI will sweeten the disaggregation pain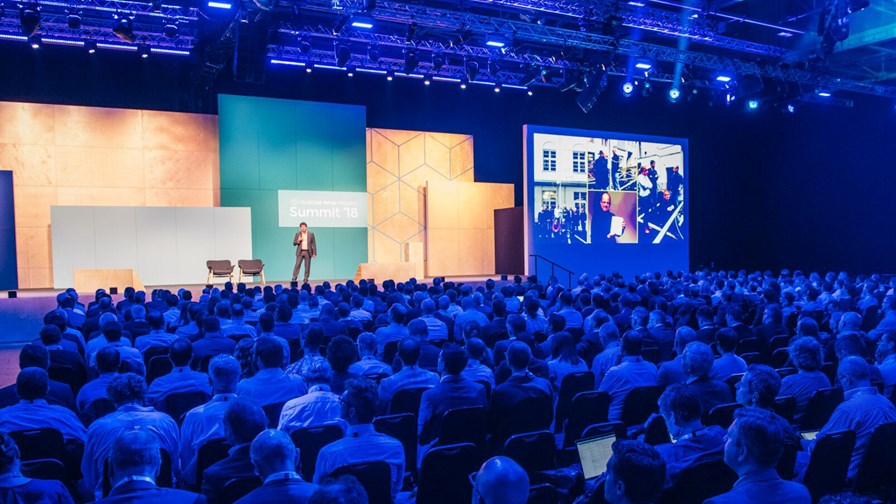 TIP creates the CANDI group for optical network disaggregation and integration
NTT and Telefónica will lead this new effort within TIP
Also working on Disaggregated Cell Site Gateways for 5G deployments
Creation of a Transponder Abstraction Interface
It's been a busy year for the Telecom Infra Project (TIP), which has just concluded its annual summit in London. Having only been in existence for less than three years, TIP continues to push the pace of network infrastructure disruption through open project groups to create new reference models and test out new ideas. Of course, having Facebook so closely integrated with the predominantly operator-led group results in plenty of head scratching amongst industry veterans and quite a few "let's wait and see" comments. But whatever the extent of broad industry collaboration within TIP, it is clear that the organisation is determinedly pressing ahead with its mandate and producing some fascinating work that will surely result in commercial applications to extend connectivity and help with the telco transformation from CSP to DSP.
TelecomTV attended the summit and will be bringing you updates on the various working groups, together with insights from TIP's operator Board Members. Plenty of video coming your way next week.
In the meantime, an update on one of the project groups, and one that has been particularly active this past year. The Open Optical Packet Transport (OOPT) group was established to enable a more open and disaggregated network infrastructure, and provide more flexibility and a wider range of technological choices to build and operate IP and optical networks. Disaggregation is not just confined to data centres and cloud computing, it is also heading into transport networks. Hence the OOPT has been investigating technologies such as open transponders, disaggregated cell site gateways, software abstraction interfaces, and simulation tools.
"The Group has a clear focus on solving real issues and driving results by combining the valuable experience of global operators and technology partners," said Hans-Juergen Schmidtke, Facebook's co-chair for the group. "Solving complex problems requires a diverse set of minds. This is how collaborative communities like TIP thrive in incubating new ideas in areas where fundamentally different approaches are most needed."
To OOPT Group has formed a sub-group called CANDI (converged architecture for network disaggregation and integration), whose primary focus is on constructing an end-to-end reference IP and optical converged network architecture that is conducive to disaggregation, as well as evaluating integration points among the disaggregated components. It intends to do this by identifying real-world, end-to-end, service use-cases and deliver solutions using open software and technologies. NTT and Telefónica will lead this effort, supported by further operators as the work progresses.
White boxes for 5G
However, OOPT is not restricting its work to transport networks, it is now moving on to help expand disaggregation in the mobile infrastructure area. Vodafone, Orange, Telefónica and TIM Brasil have been working on the Disaggregated Cell Site Gateways (DCSG) sub-group to define the next generation of devices that connect base stations to the transport network – an obvious target for telcos looking to reduce 5G infrastructure build-out costs. They will shortly announce a joint Request for Information (RFI) to solicit targeted responses from the vendor community. Anticipating this, ADVA and Edgecore Networks have already started working on the design of "Odyssey-DCSG", which will be the first device that will meet the DCSG technical specification. We are promised that Odyssey will leverage software innovations in several areas including operations and management, with the potential to allow operators more freedom to select the best technologies for each layer of the stack.
Meanwhile, the group's most well-known solution continues to be Voyager, which it inherited from Facebook. Following a number of live trials of Voyager in Europe and South America, ADVA has announced commercial availability of the open and disaggregated converged packet/optical transponder.
In other news, the OOPT group is working on a Transponder Abstraction Interface (TAI), based on work done by the Open Compute Project on the Switch Abstraction Interfaces (SAI). TAI is an open interface designed to reduce the time required to integrate optical subsystems and modules with the network operating system. The group is now going to collaborate closely with Microsoft, which is a leading contributor of SAI. It all goes towards driving rapid innovations in the disaggregation of optical transport networks.
"Defining hardware abstraction interfaces, such as TAI, will bring more software players into the telecom industry and accelerate the creation of new values," said Masahisa Kawashima, Head of NTT Software Innovation Center. "We are really excited about accelerating this innovation with TIP."
Email Newsletters
Sign up to receive TelecomTV's top news and videos, plus exclusive subscriber-only content direct to your inbox.