Nokia Bell Labs close in on Shannon Limit with Munich optical trial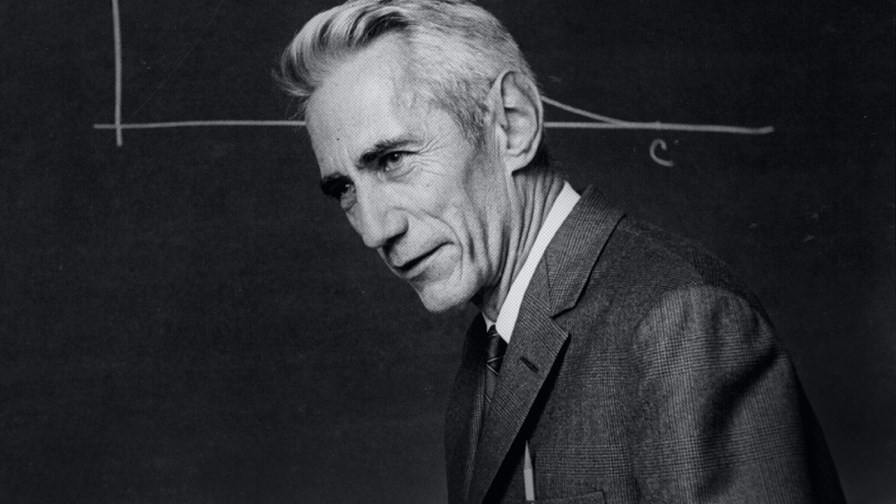 Joint trial by Nokia Bell Labs, Deutsche Telekom and Technical University of Munich
Trial achieved speeds of 1Tbit/s over optical fibre
Utilised Probabilistic Constellation Shaping to provide greater performance
2016 marks the centenary of information theorist Claude Shannon
The Shannon Limit is perhaps not as well-known as Moore's Law, but it certainly should be. First developed in 1948 by Claude Shannon, then a Bell Labs cryptographer, it refers to the theoretical maximum information transfer rate of a communications channel for a particular noise level. Hence Shannon went on to become known as the "father of information theory."
Basically, the theorem describes the maximum achievable efficiency levels of using error-correcting methods in communications links against the inverse effect of noise interference and data corruption. The more error-correction you utilise; the more noise you introduce. Nothing is ever free in this world.
Fast forward from 1948 and Bell Labs is still pushing the limits of Shannon's work, although the research company is now owned by Nokia. The Finnish company has just announced that in collaboration with Deutsche Telekom T-Labs and Technical University of Munich, it has achieved speeds of 1Tbit/s in its latest optical technology trials. Nokia Bell Labs says they have achieved "unprecedented transmission capacity and spectral efficiency" in an optical communications field trial by using a new modulation technique. The research could extend the capability of optical networks to meet the ever-increasing data traffic demands of telcos.
The trial used Probabilistic Constellation Shaping (PCS) to provide greater flexibility and performance to enable optical networks to operate closer to the Shannon limit. This new approach uses quadrature amplitude modulation (QAM) to achieve higher transmission capacity over a given channel.
Skipping the incredibly complex technical explanation, Nokia Bell Labs says that its new technique enables the transmission rate to be tailored to ideally fit the transmission channel, delivering up to 30 per cent greater reach.
"Future optical networks not only need to support orders of magnitude higher capacity, but also the ability to dynamically adapt to channel conditions and traffic demand," said Marcus Weldon, president Nokia Bell Labs and Nokia CTO. "PCS offers great benefits to service providers and enterprises by enabling optical networks to operate closer to the Shannon Limit to support massive data centre interconnectivity and provide the flexibility and performance required for modern networking in the digital era."
The experiment was conducted as part of the Safe and Secure European Routing (SASER) project of the Celtic-Plus group (a member of the pan-European EUREKA research and development network). It was held over a deployed optical fibre network of Deutsche Telekom and achieved a net 1Tbit/s transmission rate – close to the theoretical maximum information transfer rate of that channel and approaching the Shannon Limit of the fibre link.
"To guarantee a high customer experience for future services we need optical transmissions with increased capacities, reach and flexibility over deployed fiber infrastructures," said Bruno Jacobfeuerborn, CTO of Deutsche Telekom.
Nokia Bell Labs will present the full results of this joint experiment at the European Conference on Optical Communication in Düsseldorf next week.
"Information theory is the mathematics of digital technology, and during the Claude Shannon centenary year 2016 it is thrilling to see his ideas continue to transform industries and society," added Professor Gerhard Kramer of the Technical University of Munich. "PCS, an idea that won a Bell Labs Prize, directly applies Shannon's principles and lets fibre optic systems transmit data faster, further, and with unparalleled flexibility."
Email Newsletters
Stay up to date with the latest industry developments: sign up to receive TelecomTV's top news and videos plus exclusive subscriber-only content direct to your inbox – including our daily news briefing and weekly wrap.