Huawei helps BT crank up its fibre capabilities to 3Tbit/s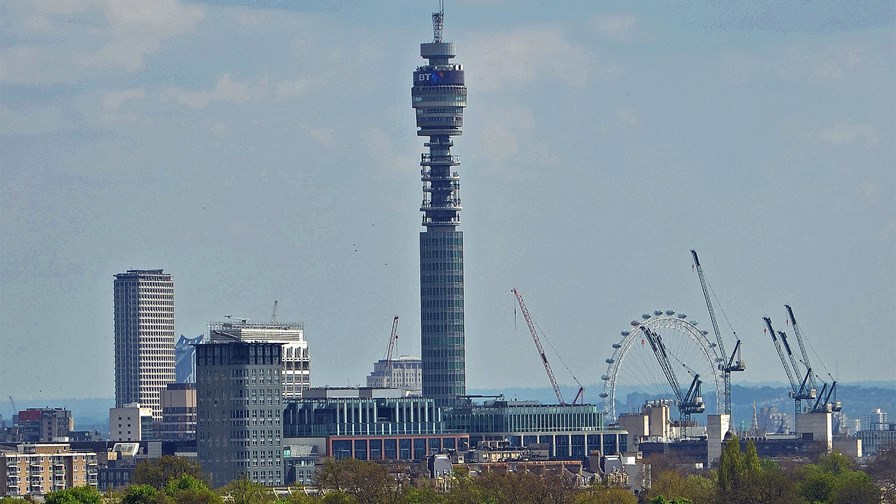 UK telco BT and Huawei have completed tests on a new ultra-high speed fibre link that could be used to drastically improve wholesale and core network performance whilst reducing the need for additional cable installation. They jointly announced field trial speeds of up to 3Tbit/s, believed to be the fastest real-time "super channel" speeds ever achieved over an existing fibre link using commercial grade hardware and software in a real world operational environment.
BT helpfully put this achievement in context: it's the equivalent to transmitting around one hundred HD films in a single second. Not that consumers are going to directly benefit from this; this is a technology for its core network, and will hopefully benefit its own operations and those of its wholesale partners.
The trial was conducted over a 359km fibre link between BT's Adastral Park research campus in Suffolk and the BT Tower in London. It used an advanced 'Flexgrid' infrastructure to increase the capacity on a fibre cable by compressing the gaps between transmission channels, usually set at 50GHz. The technique increases the density of channels on a fibre, making it just over 49 per cent more efficient than today's typical core network links.
"Flexgrid technology is evolving quickly, and this trial has been invaluable in demonstrating the feasibility of this emerging technology in a real, truly testing environment," said Neil McRae, Chief Network Architect at BT. "The trial result also demonstrates how we'll be able to maximise the efficiency of BT's existing investments, extending the life of our core network infrastructure whilst continuing to meet the needs of a 21st Century digital society."
The 3Tbit/s "super channel" actually comprised of 15 x 200Gbit/s (16-QAM) sub channels, bundled together to provide combined capacity. For the technical-minded amongst you, these sub channels were separated by just 33.5GHz, resulting in spectral efficiency of 5.97bit/s per Hz. Spectral width was configured in slices of 12.5GHz, up to a total spectral slot of 550GHz.
Last month, Huawei committed to invest over $4 billion in fixed broadband technology R&D over the next three years, focusing on products and solutions to support its telco customers.
"We are living in a data-led world where the need to transmit data at ever-increasing speeds is vital," said Zha Jun, President of Huawei's Fixed Network Business Unit. "This is a challenge we have worked with BT to address and the trial is part of that."
Email Newsletters
Sign up to receive TelecomTV's top news and videos, plus exclusive subscriber-only content direct to your inbox.