Huawei follows the SDN evolution into the campus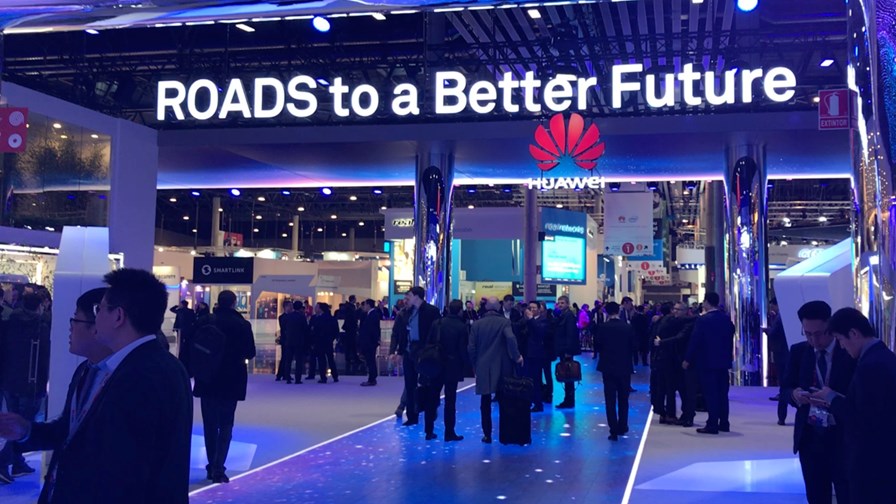 Huawei brings SDN into the access network with SD-Campus
Intent-Driven Cloud-based networking solution for campus environments
Enabling enterprises to reduce Opex and deliver better RoI
Follows Cisco's SD-Access solution for IDN
Huawei has announced its CloudCampus solution and new programmable switches for enterprise campus networks. The vendor says this new architecture for what it refers to as Intent-Driven Networks (IDN) will help enterprises build future-proof wired and wireless networks that feature high user experience, automated service provisioning and O&M and converged access.
The vendor says its CloudCampus adopts the "intelligent, simplified, converged, secure and open" design concepts. There are two campus modules at launch – the new CampusInsight network engine, and the Software-Defined Campus (SD-Campus) network automation solution. CampusInsight helps build a predictive, self-healing closed-loop system with added visibility for each user in real-time, whereas SD-Campus implements full-lifecycle automation of physical and virtual networks from planning and deployment to operations and maintenance.
"Connectivity, the key to building a digital platform in an enterprise, is being extended from people to things and environments," said Wang Shihong, General Manager of Huawei's Campus Network Domain. "Our CloudCampus solution will help enterprises to build an intelligent digital network platform that links together business intent and network architecture, enabling digital transformation."
Huawei's 2017 Global Connectivity Index surveyed 3,000 enterprises from a range of industries. The company says the findings show that connectivity enables enterprises to break regional boundaries and respond to customer needs more quickly, improving their productivity, efficiency and competitiveness in the marketplace.
"Today's enterprises would benefit greatly from a business-intent led approach to building networks and IT infrastructure," said Rohit Mehra, VP of Network Infrastructure at analyst firm IDC. "Vendors who can leverage an AI/ML and analytics based model for network automation will be more nimble and able to deliver an uncompromised, secure user experience."
SD-Campus 2.0 (to give it its full title) is described as a full-lifecycle campus network automation solution that is designed for medium- and large-sized campus networks. It leverages SDN and cloud technologies to automate network deployment, rollout of virtual networks and user/application-oriented policy management. Huawei claims these features help to reduce OPEX by 80 per cent.
Two new agile switches (the S5730-HI and S6720-HI) have been released that support SD-Campus. These fully programmable switches are built on Huawei's Ethernet Network Processor (ENP) chips, implement wired and wireless convergence through the native Access Controller (AC) function and support a range of various SD-Campus scenarios. The S5730-HI supports all-gigabit access and the S6720-HI is the industry's first fully programmable fixed switch with 100GE uplink ports for campus networks.
CampusInsight 2.0 is the accompanying network insight engine, which leverages telemetry technology to collect network and application data from network devices in real time and on demand. Big Data and AI technologies are used to implement network fault analysis and proactive prediction, and Huawei says up to 85 per cent of potential issues can be automatically identified.
"CloudCampus helps KMITL implement an SDN-based virtual campus network that achieves unified deployment of both the campus network and the data centre," said Akharin Khunkitti , Assistant Professor of Thailand university King Mongkut's Institute of Technology Ladkrabang (KMITL). "The campus network provides our faculty and students with 100G non-blocking forwarding, large bandwidth, and strong security, as well as the improved user experience brought by wired and wireless convergence."
SD-trending
Looking at what details are available, it would appear that the solution is not so far removed from Cisco's SD-Access solution, which was announced back in June last year. Cisco's description of this new network architecture is "intent-based networking" (note the subtle differences in Huawei's description), and it said its intuitive network is an "intelligent, highly secure platform — powered by intent and informed by context".
Underpinning Cisco's IDN is its Digital Network Architecture (DNA), which is a combination of hardware and software. One of the DNA technologies and services is Software-Defined Access (SD-Access), which uses automated policy enforcement and network segmentation over a single network fabric to simplify network access for users and devices. This single campus fabric is similar to that of a datacentre, actually comprising an overlay software abstraction layer and an underlay of APIs to configure hardware to create services and enforce policies. Cisco's initial analysis showed OPEX savings of 61 per cent.
Cisco said at launch that its vision is to create "an intuitive system that anticipates actions, stops security threats in their tracks, and continues to evolve and learn". Chuck Robbins, Cisco CEO, added that "by building a more intuitive network, we are creating an intelligent platform with unmatched security for today and for the future that propels businesses forward and creates new opportunities for people and organizations everywhere."
Bringing the Cisco news bang up to date, in a marginally-related announcement this morning, the vendor says it has completed a successful test of its Hybrid Information-Centric Networking (ICN – the acronyms just keep on coming) in Verizon's network. ICN focuses network communication around "named data" rather than location identifiers such as IP addresses, to try and simplify next-generation network architecture.
"Hybrid-ICN provides secure content-intelligent transport for network service providers," said Dave Ward, SVP and CTO of Engineering and Chief Architect at Cisco. "Through our co-development with Verizon, we found that H-ICN empowers the network edge with low latency caching and computing capabilities for the support of new revenue-generating applications such as enterprise multi-radio access, augmented and virtual reality, and IoT for 5G."
Email Newsletters
Stay up to date with the latest industry developments: sign up to receive TelecomTV's top news and videos plus exclusive subscriber-only content direct to your inbox – including our daily news briefing and weekly wrap.