Alcatel-Lucent sets new transatlantic cable speed record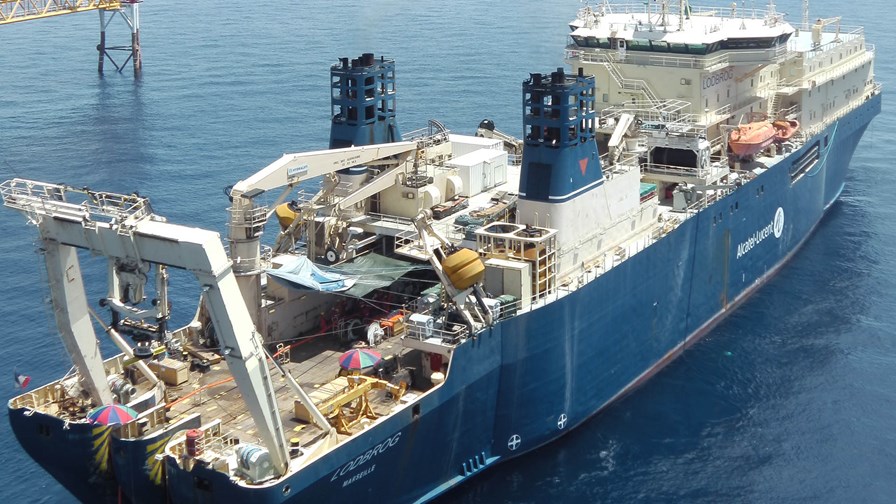 Alcatel-Lucent has successfully completed a field trial on the existing Apollo South system, which connects France to the United States, achieving the transmission of 7.2Tbit/s of data per fibre pair, based on 100Gbit/s technology. The technology firm co-owns the Apollo system with mobile operator Vodafone.
The trial demonstrated a nine-fold increase in the system's original design capability, setting a new capacity record for an upgrade project. It follows the recent announcement of the upgrade completion on both Apollo North, which connects the UK to the US, and Apollo South, with both systems now carrying multiple 100Gbit/s of in-service traffic.
"Fully loading all bands on Apollo South was a substantial undertaking," said Richard Elliot, Managing Director of Apollo. "Proving the current maximum capacity of 7.2Tbit/s per fibre pair has clarified what we expected to be the case, that Apollo could carry around four times the current entire Atlantic traffic in use today on all cables. This cable system, which has proved to be the most reliable Atlantic system ever, has massive expansion capability leaving it well placed for the foreseeable future."
Innovative detection techniques and advanced error correcting coding were used for the demonstration, in combination with proprietary modulation and pulse shaping schemes to counteract the signal distortions and noise. The system was tested fully loaded with 80 wavelengths modulated at 100Gbit/s, utilizing a flexible modulation scheme for additional error-free capacity.
"This field trial showcased the adaptability of our technology to offer carriers a smart evolution path for tuning capacity and performance throughout the life of a system," said Philippe Dumont, President of Alcatel-Lucent Submarine Networks.
A recent lab experiment conducted by researchers from Bell Labs successfully achieved 31Tbit/s transmission over 7200km – which it said represented a capacity exceeding that of today's most advanced commercial undersea cables today by a factor of three.
Email Newsletters
Sign up to receive TelecomTV's top news and videos, plus exclusive subscriber-only content direct to your inbox.