Microsoft to buy Telstra? Stephen Elop flies in to prepare the ground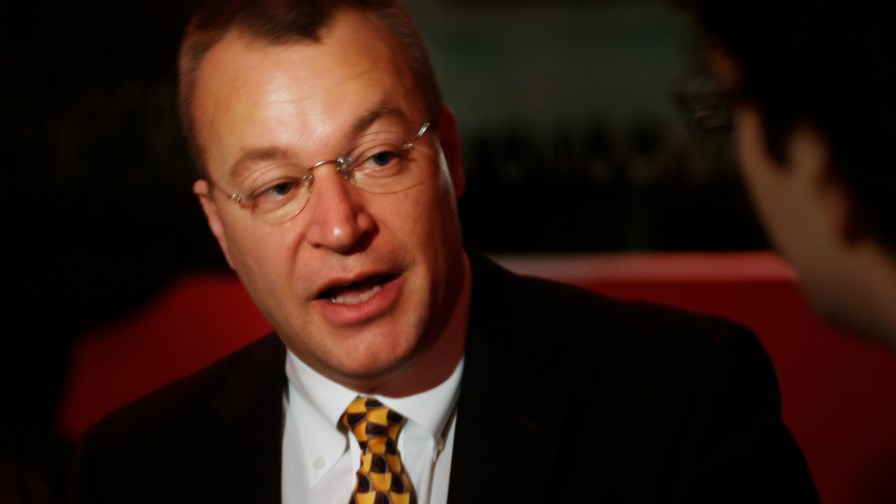 Telstra appoints Stephen Elop

Group Executive Technology, Innovation and Strategy

WTF?

Literally unbelievable appointment

The critics agree: Beyond parody
"Wow! Whatever the various strengths and weaknesses possessed by Stephen Elop, he has one indisputable quality in abundance - self-belief allied to what my Mum would probably call "brass neck".
Australia's incumbent telco has just announced that "accomplished global technology executive Stephen Elop will join Telstra in the newly created role of Group Executive Technology, Innovation and Strategy."
No it's not April 1 yet.
For those new to our industry - and for those who have only limited recall - Elop was the man who parachuted himself into Nokia (when it was still, actually, the world's leading purveyor of smartphones), surveyed his domain, broadcasted a memo to the troops which said Nokia's smartphone platform was on fire; did a deal with his old employers (did I mention he held a senior position at Microsoft?) which saddled Nokia with the Windows OS; watched as all around him crumbled and then (we think) essentially got Microsoft to buy the smartphone bit of Nokia because, if it didn't, Nokia would switch to Android. Some people alleged conspiracy, we thought it more likely to be cock-up. Many stories ensued (just enter elop in the search engine above).
In any case, Mr Elop's standing in Finland was such that he was always unlikely to find a job in that country's (by then) diminished telecoms sector. He has understandably taken a position about as far away as he can get.
But let's not dwell on the past
Presumably, as is usually the way with these things, Elop got to approve the announcement copy but there's no sign of any embarrassed 'toning down'. It goes on...
"Mr Elop, 52, will have responsibility for leading Telstra's strategy to become a world class technology company. He will report directly to Chief Executive Officer Andrew Penn and be based jointly in the United States and Australia."
Ah, this is starting to make more sense. Australians love an executive who spends most of his time "at the airport catching flights to somewhere else". It was one of the traits they most admired in former Telstra CEO, Sol Trujillo.
"Stephen will immediately add major firepower to our team with his extensive and deep technology experience and an innate sense of customer expectations. He is a recognised international technology leader and strategist from across a range of global organisations," said Andrew Penn.
Elop is ready to apply his deep customer knowledge and thinks Telstra provides a worthy target.
"I have long recognised the Telstra team as one of the most innovative and insightful in the telecommunications industry. Telstra has a strong focus on its customers, and a willingness to invest in advanced products and services to best serve those customers," Mr Elop said.
We did many stories on the eFlop saga, one of the most catastrophic, value destroying episodes in telecoms history. Needless to say, the one person to walk away with far more than he came in with was Elop. I hope Telstra has carefully thought through his contract. Here's why (see - Departing Nokia Fat Cat needs all his unfeasibly large bonus to finance his divorce).
Email Newsletters
Stay up to date with the latest industry developments: sign up to receive TelecomTV's top news and videos plus exclusive subscriber-only content direct to your inbox – including our daily news briefing and weekly wrap.