ZTE ceases operations following US trade ban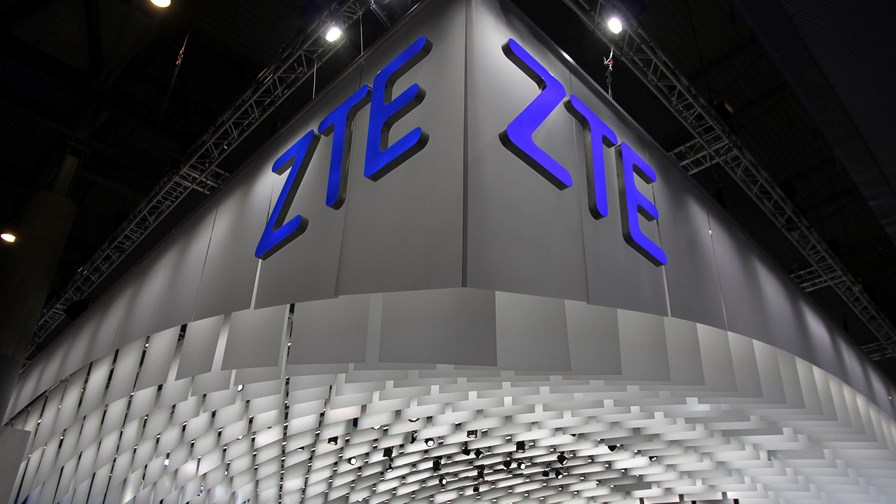 Move comes after last month's Denial Order from the US
ZTE "actively communicating with US government departments"
Continues to strenuously deny any wrong-doing
Determined if necessary to "take judicial measures"
Chinese vendor ZTE yesterday filled an announcement with the Hong Kong Stock Exchange informing investors that the company was halting operations. The statement said: "As a result of the Denial Order, the major operating activities of the company have ceased. As of now, the company maintains sufficient cash and strictly adheres to its commercial obligations. The company will make announcements of material developments in relation to the above matters as soon as practicable."
The news follows the trade ban imposed by the US government last month, which was imposed when the US authorities decided that ZTE had failed to honour the terms of its earlier penalty settlement concerning illegal shipments to Iran and North Korea. The Chinese vendor pleaded guilty to criminal charges of violating US sanctions, paid the US Treasury a $1.19 billion fine, agreed to implement a new compliance programme and to punish those employees involved.
However, "ZTE misled the Department of Commerce," said Commerce Secretary Wilbur Ross. "Instead of reprimanding ZTE staff and senior management, ZTE rewarded them. This egregious behaviour cannot be ignored." Hence the immediate reinstatement of the trade ban, barring US companies from exporting goods to ZTE for a period of seven years.
Reports in the South China Morning Post last weekend indicated that the company was striving to resolve the matter "as soon as possible" and that China's Ministry of Commerce had made "solemn representations" over the ZTE case to the US delegation. However, the only likely outcome was a temporary cessation of business activities.
ZTE added in its statement yesterday that: "The company and related parties are actively communicating with the relevant US government departments in order to facilitate the modification or reversal of the Denial Order by the US government and forge a positive outcome in the development of the matters."
Meanwhile, it has been strenuously denying any wrong-doing. ZTE said recently that since April 2016, it has "established a Compliance Committee led directly by its CEO; built a global team of experienced export control compliance experts; engaged several world-class counsels and consultants to provide professional guidance in order to establish and optimize ZTE's export control compliance structure, system and procedure; introduced and implemented the SAP Global Trade System; organized compliance training covering over 65,000 employees; cooperated comprehensively with the independent Monitor designated by US Government and provided over 132,000 pages of documents."
It is clear that it is pretty livid about the whole situation. ATE said that in 2017 alone, it invested over $50 million in its export control compliance program and is planning to invest more resources this year. Or was.
ZTE defends its corner
"It is unacceptable that [the US authorities] insist on unfairly imposing the most severe penalty on ZTE even before the completion of investigation of facts, ignoring the continuous diligent work of ZTE and the progress we have made on export compliance," said the company. "In any case, ZTE will not give up its efforts to resolve the issue through communication, and we are also determined, if necessary, to take judicial measures to protect the legal rights and interests of our Company, our employees and our shareholders, and to fulfil obligations and take responsibilities to our global customers, end-users, partners and suppliers."
So what's next? It is highly unlikely that ZTE will shutter its doors for good. This latest news should be viewed more as a statement of intent; a temporary pause while it re-evaluates its options. Don't forget that this is a major Chinese company with huge domestic business. If the trade sanctions escalate and are not resolved, then ZTE will have to rein in its international expansion plans for the US and most probably Europe too. But of more interest will be how it restructures its supply chain.
Yes, much of ZTE's products contain US-originated technology from OEMs and patent holders. ZTE is a willing participant in the global telecoms vendor ecosystem. Are there alternative choices out there? Yes there are, although we then head towards questionable IPR territory. Whilst this would be a deal-breaker in the US and Europe, there are plenty of countries and territories that take a more liberal approach to copyright. Unless, of course, ZTE decides to continue its political and legal fight against the US ban, and wait out developments.
Let the speculation begin.
Email Newsletters
Sign up to receive TelecomTV's top news and videos, plus exclusive subscriber-only content direct to your inbox.