Sony may be failing to make its smartphones pay, but it could have an ace up its sleeve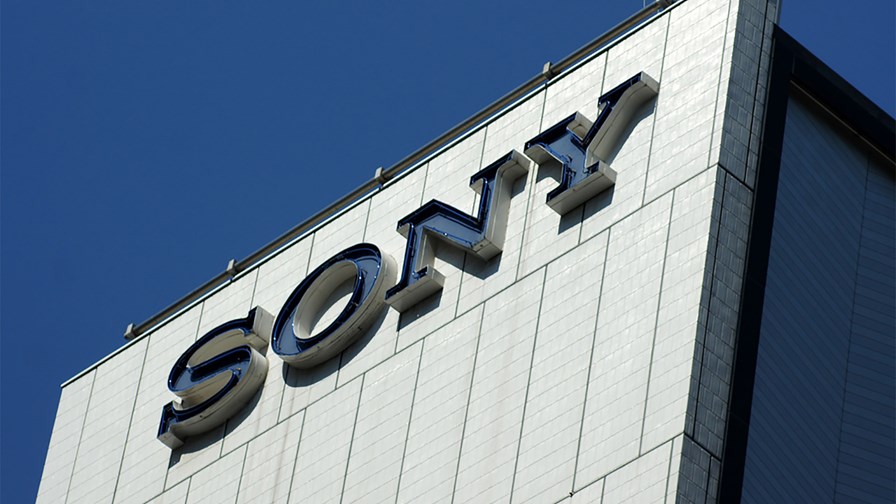 When Sony issued a profit warning last November it took the industry completely by surprise. Only three months earlier in July 2013 the firm was in celebratory mood. It had bought out Ericsson from its SonyEricsson partnership in February 2012 and was all set to improve the integration of its devices with other parts of its consumer electronics and media empire. It had also just reported a net quarterly profit, its prior restructuring was starting to show results, and all the signs were there that it would resume its leadership in the consumer electronics market.
The profit warning last November was far from being a blip in the accounts, and was indicative of a major failing within the company. It's now October 2014 and Sony is still struggling. The cause of the problem is now being laid squarely at the door of its Xperia-branded smartphone business (true, the original warning concerned its movie business, but there were concerns over its smartphone strategy even then).
Last month Sony reported a $1.7bn impairment charge for its smartphone division, writing down the goodwill from its buyout of Ericsson. It also downgraded its trading predictions even further for the year, anticipating a $2.15bn net loss, and plans to axe 1,000 staff from the mobile division. However, mobile remains one of the three core divisions of its electronics business – the others being gaming and imaging.
Last year Sony sold 39m mobile devices; this year it expects to sell 43m. In terms of smartphones, it sold 9m units last year and has just 2 to 3 per cent of the market. A review of its mobile division in July focused on mid-range devices. Its new plan includes reducing the number of mid-range models and concentrating on its premium Xperia line-up.
So should Sony listen to its more radical critics and abandon the smartphone business? If even Samsung is struggling to control its smartphone profitability amidst growth in competition from new low to mid-tier vendors, then what chance Sony? After all, Sony has plenty of other consumer electronics product lines, so would it really matter.
Yes it would. If Sony were to throw in the towel and leave the smartphone business to others, it would also be abandoning any aspirations it has to play a central role within the connected home. Whilst the sector is still in its infancy, it is widely predicted that our homes in the near future will be stuffed full of wireless-enabled devices that need to communicate with each other. And at the moment, it looks like the central controller for all these devices and services will be the personal smartphone.
The connected home
True, it's the TV that is getting a lot of attention now as the first non-mobile connected device many of us either own or will soon own. But there's more to the connected home than the television. There's heating, lighting, security and so on. And whilst the TV – or rather the Connected TV Device, which includes not just smart TVs but smart blu-ray players, IP-enabled game consoles and digital media streamers – is an ideal way to access and store video-based material, it still needs a controller, and that's likely to be the smartphone.
According to new research from Strategy Analytics, Sony dominates the global connected TV device market with a 25 per cent market share and 123.8m units sold in the last quarter. The second place company is Samsung with a distant 12.5 per cent market share, although it has seen 81 per cent annual growth (compared with Sony's 28 per cent growth). Samsung leapfrogged both Nintendo and Microsoft in the rankings over the last year, with its rivals currently languishing with 11 per cent market share.
In total, Strategy Analytics calculated that worldwide ownership of connected TV devices grew 7 per cent quarter-on-quarter in Q2 and 34 per cent versus the same period in 2013 to reach 500 million units. And it's a buoyant market, with 16 major technology brands accounting for 90 per cent of devices in use. Other firms to look out for are LG (fifth place but with 102 per cent year-on-year growth) and Apple (seventh, but growing steadily, despite a low key approach to its AppleTV device).
Of course, Sony benefits from being involved in all aspects of the connected TV device market: it has an established TV business, was a founding member of the Blu-ray Disc Association, and revolutionised gaming with its PlayStation consoles. If it can hold off the competition for a little longer, and leverage these assets into the broader connected home market, then all it's missing is more market share for its Xperia smartphones to tie the whole lot together.
Sony is outselling Microsoft in the console business by 7m to 5m, according to sales statistics released at the E3 conference earlier this year. But it doesn't fare so well in TVs, where it is ranked third with 6.8 per cent global market share behind Samsung (30 per cent) and LG (17 per cent), and with Chinese vendor Hisense snapping at its heels.
Sony made its TV division into an independent business this year, following a decade of financial losses. It is convinced that this relaunch will fix the problem and that the business will return to profit. It is forecasting sales of 16m units this year, which would be an increase of 18.5 per cent from a year ago. Next year, its high-end Bravia smart TV range will be powered by Google's Android L operating system – a long overdue sign that Sony is getting the convergence message.
Making it all work
Sony has all the elements in place to do well in the connected home sector, but does it have the right structure with which to take full advantage? The Japanese firm is vast and has a convoluted hierarchy, and operates in a wide range of industries from medical services to movies and financial services. The three core "pillars" of its electronics business are mobile, gaming and imaging. Yet imaging does not include TVs, which are part of its broader Home Entertainment Business, now spun off into Sony Visual Products.
At the moment, there is no sense that the Xperia devices are anything other than "just smartphones". There needs to be more 'extensibility' (to borrow the phrase du jour) from its TV and gaming business. But will an independent TV business (one that may or may not be sold off or accept an investment partner) hamper Sony's ambitions to be a force in the integrated connected home?
Sony also needs to resolve its lack of smartphone distribution in the US market, and also try and break into the high-end China market. It's doing well in Europe, but this is a global business now, and Sony needs to address this shortcoming right now.
But looking at the latest research from Strategy Analytics, you cannot help but feel that the connected TV device market is going to be the key factor in Sony's strategy, coupled with a more relevant, and hence more desirable, Xperia smartphone range. On October 31st, Sony will make its Q2 earnings announcement, when we should learn a little more about the state of its mobile and connected device businesses.
Email Newsletters
Sign up to receive TelecomTV's top news and videos, plus exclusive subscriber-only content direct to your inbox.