Samsung's Q2 guidance alarms investors as sales and profits fall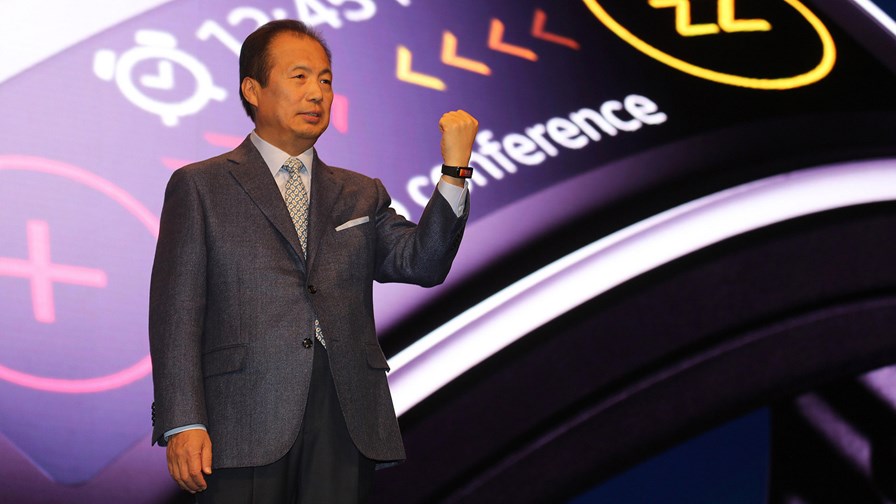 Samsung Electronics has just announced its earnings guidance for the second quarter of 2014, and as expected the news isn't good for investors. Sales are forecast at 52 trillion Korean won ($51.4 billion) with operating profit at 7.2 trillion Korean won ($7 billion). Analysts were hoping for in excess of $8 billion.
This would mean sales are down about $2 billion from the previous quarter, and $5 billion from the period last year. Profit has also fallen by $1.3 billion from Q1 and $2.3 billion from this time last year. This would represent the company's worst trading performance for two years.
Samsung's recent exceptional performance has been on the back of its smartphone business. It dominated the Android market with its high-end Galaxy S models and a plethora of lower tier devices to suit every possible market niche. Whilst this scattergun approach has worked for the past few years, there is evidence of market overkill and consumer weariness.
Other Android OEMs have upped their game, especially HTC with its M8 and fellow Korean company LG. Plus, we are starting to see an increase in low- and mid-range devices from new emerging companies, especially in China and increasingly in India.
Samsung attributed its weak 2Q earnings forecast to "the result of the strong Korean currency, declined smartphone and tablet shipments, and increased marketing expenses to reduce inventories". It reported an increase in mid-to-low end channel inventories as competition intensified among devices makers in Chinese and European markets, resulting in more intensify and costly marketing to shift its products. It also blamed "weak seasonal demand" in China, as well as a delay caused by the expected expansion of 4G LTE during the second half of the year.
Like Apple, Samsung is finding that tablet sales are falling off, and that perhaps we are nearing the peak market demand for this first generation of tablet device. It added that "the demand for 5-to-6 inch smartphones also cannibalized the demand for 7-to-8 inch tablets."
Research company IDC predicts the growth in global smartphone shipments will slow to 19.3 per cent this year from 39.2 per cent in 2013, while average sales prices will also drop.
Smartphone 3.0
We are entering the age of the third generation of smartphone. Ericsson and Nokia defined the first generation, when they added physical keyboards and larger screens to their Symbian-powered flagship devices. The Nokia Communicator was ground-breaking – I travelled on filming assignments with one of the latter models for a year, and it proved to be the most useful piece of kit we had.
Then along came Apple with the iPhone and raised the bar several feet. It wasn't the first 'smartphone', but it's radical black-slab design, unique operating system and user configurable apps meant it opened up the market in ways that Motorola and the Scandinavian companies did a decade before. It also allowed Google to launch Android, which prised this second generation smartphone market wide open.
But we're now approaching the end of the second generation models. New devices can only offer iterative increases in performance and features – they all remain essentially the same as that very first iPhone. Samsung has performed exceptionally well during the back end of this cycle, and has established a dominant position. But it appears to be too reliant on trying to segment the market into even smaller niches, whilst throwing every conceivable app and service onto its phones. Where's the real innovation?
I would argue that we are already seeing it with cloud services. What's more, there is no accepted approach to how the cloud is being handled by the major platform companies. Google appears to want to keep all the intelligence and most of the computing in the cloud – particularly its own centralised version of the cloud – with mobile devices becoming less intelligent and therefore less expensive and more abundant. Apple, on the other hand, appears to want to keep the power in the mobile device, using the cloud merely as a transport mechanism, in a distributed network.
It's smart cloud versus dumb cloud, just as we have had the age-old debate about telcos and their smart pipes versus dumb pipes. At its core, Apple is a hardware company, so it has a vested interest in making its premium products highly capable and powerful, with its vast ecosystem of developers creating sufficient numbers of powerful apps to satisfy its users' requirements. With the addition of extensions in iOS8, Apple is allowing apps to share data and work with each other, reducing the need for regular web access.
Google, meanwhile, appears to be bringing its Android apps into line with web services, providing indexing and search across both. Google is an internet software company, and only produces hardware when it needs to give the market a shove in the direction it wants it to take. Google Glass may be expensive at the moment, but in time it will turn into a dumb device that is wholly reliant upon the cloud. Likewise, Android Wear is reliant upon a paired smartphone (although how long before the phone is removed from the communications chain?).
Powered by the Cloud
The first generation of smartphones added basic computer-like functions, moving the phone model away from a voice-centric approach. The second generation truly brought the power of a PC into a pocket-sized devices, with full integration with the internet. The third generation of smartphones looks like being a communications hub, a controlling device for multiple smart objects and services – it should become the on-ramp to the ever-increasing range of connected products and services; the human to machine interface.
With Google and Apple, we have two giant companies that are forging ahead with the next generation of smartphone. It's not necessarily a new physical product, it's more a philosophy of how we interact in the connected society. They are each showing signs of heading in separate directions, which has to be good for the industry. But where will the hardware OEMs go next?
For Samsung, its reliance on Android could be a major problem, which is why it is already experimenting with Tizen. More and more of the core features of Android are being walled off by Google, leaving less in the AOSP available to OEMs. We're already seeing Amazon forking off Android, with Microsoft taking a similar approach to a hybrid Android OS. So long as Google controls Android, the OEMs will have a problem.
Samsung needs a radical strategic rethink if it is to maintain its strong industry position. We've seen plenty of successful smartphone companies miss opportunities and end up on a downward spiral. Two tears of stellar performance doesn't mean Samsung is immune to changing market forces.
"The earnings deliver a harsh reality check to Samsung that it is not Apple, but Samsung," Lee Seung-woo, a technology analyst at IBK Securities, told Reuters. "Its strategy of selling phones at expensive prices will not work anymore, as Chinese rivals also offer good enough phones at much cheaper prices. Samsung needs to review its smartphone strategy."
Email Newsletters
Sign up to receive TelecomTV's top news and videos, plus exclusive subscriber-only content direct to your inbox.