Nokia: life after mobile phones (and Elop)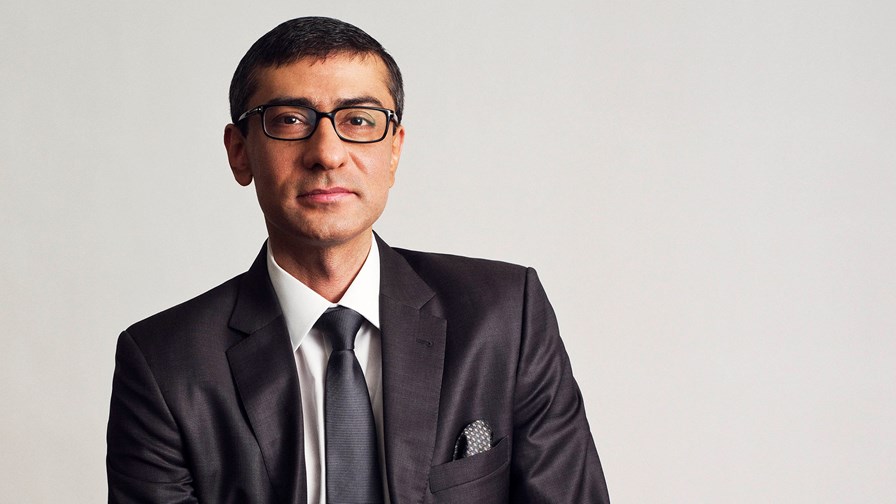 Now that it is officially free from Stephen (I wasn't a Trojan horse) Elop's somewhat divisive reign at the helm, having sold its Devices and Services business to Microsoft, what's left of Nokia has appointed Rajeev Suri as its new President and CEO. It has also announced a new strategy and released details of its first quarter financials.
Actually, "what's left of Nokia" is quite a lot, and will probably prove to be a far more solid and predictable business, albeit one that doesn't grab the headlines as it once did. And maybe that's no bad thing. Nokia will now focus on three areas: networks, location and what it calls 'technologies' -- the work coming out of its CTO office.
Rajeev Suri is no outsider, having served as CEO of Nokia Siemens Networks (latterly just NSN, after Siemen's withdrawal from the joint venture) since 2009, and a Nokia employee since 1995.
"I am excited about the possibilities that lie in our future," said Suri. "Nokia, with its deep experience in connecting people and its three strong businesses, is well-positioned to tap new opportunities during this time of technological change."
Meanwhile, Risto Siilasmaa steps down as interim CEO and returns to being chairman.
Nokia's new strategy will focus on supporting the expected billions of connected devices that will converge into intelligent and programmable systems over the next decade, in areas such as transportation, education and health. This new connected society will require connectivity capable of handling massive numbers of devices and exponential increases in data traffic; location services that bridge between the real and virtual worlds; and of course network technology innovation.
The company plans a €5 billion program to optimise its capital structure, including a repurchase of shares.
"The world of technology is on the verge of a change that we believe will be as profound as the creation of the internet," said Suri. "With our three strong businesses - Networks, HERE and Technologies - and position as one of the world's largest software companies, we are well placed to meet our goal to be a leader in the technologies for a world where everybody and everything is connected."
Through its Networks business (formerly NSN), Nokia will invest in products and services needed by telecoms operators to manage the increase in wireless data traffic. It claims that NSN currently serves more than 90 of the world's 100 largest operators. Networks will be split into two reporting groups: Mobile Broadband and Global Services. Its Technologies business will look to expand Nokia's IPR licensing program; licence technology to other companies; and explore new future technologies.
With its Here business (sorry, but it's policy not to capitalise brand names, as it's a cheap stunt to draw attention to a product and is, quite frankly, stupid), Nokia will develop its location cloud to make it the leading source of location intelligence across different operating systems, platforms and screens. Investment will target three areas: connected cars; cloud-based services for personal mobility, including wearables; and location-based analytics for business.
Whilst Networks and Technologies will operate under the Nokia brand, Here will retain its own identity. The NSN name will no longer be used.
Q1 financials
As if all this change wasn't enough, Nokia also published its first quarter results for 2014 (bear in mind, this period was slap bang in the middle of the sale of devices and services to Microsoft).
Nokia's net sales in Q1 were €2.7 billion, down 15 per cent year on year and down 23 per cent from the previous quarter.
However, underlying operating profitability for Nokia's continuing operations (i.e. excluding Devices and Services) increased to €304 million, up 20 per cent year on year, although actually down 26 per cent from the previous quarter.
Networks reported net sales of €2.3 billion (down 17 per cent year on year, partially due to divestments of businesses not consistent with its strategic focus, explained Nokia), but an operating profit of €216 million, up 7 per cent from Q1 2013. Here's external net sales were €185 million, up 13 per cent, driven by strong sales to vehicle customers, although overall sales were quite flat. Technologies reported net sales up 7 per cent to €131 million.
Discontinued operations (phones, to you and I, and now the sole problem of Microsoft) saw net sales plummet 30 per cent year on year to €1.9 billion, down 27 per cent on Q4 2013. Operating loss increased year on year to €326 million.
Nokia expects Networks' net sales to grow on a year-on-year basis in the second half of 2014. During the year ahead, it also expects Here to invest to capture longer term "transformational growth opportunities", so more pain before the gain. And Technologies is expected to increase its net sales to reach €600 million by the end of the year, now that Microsoft has become a more significant IPR licensee.
Nokia also confirmed rumours that some of its mobile phone manufacturing plants would be excluded from the Microsoft sale (Microsoft is remaining coy on this, inviting plenty of speculation as to the reasons). Both the factories in India and Korea will remain with Nokia, although it is trying to sell the Korea plant and has agreed to continue producing mobile devices for Microsoft "for a limited time".
Email Newsletters
Sign up to receive TelecomTV's top news and videos, plus exclusive subscriber-only content direct to your inbox.