HTC slides into deeper trouble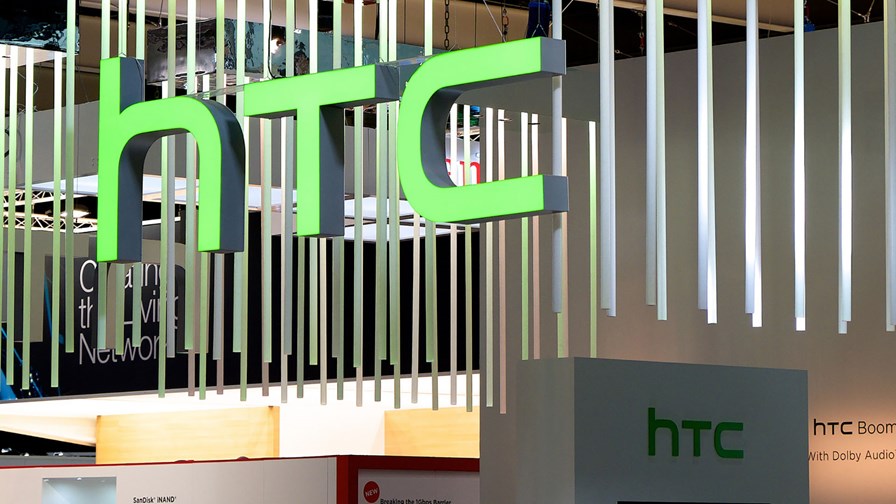 Q2 revenue falls by 50 per cent
US$257m net loss for Q2
Q3 revenue forecast slashed to $610m
Shares tumble by the maximum permitted
Taiwan handset vendor HTC has released its Q2 financials that show losses far greater then expected. Q2 revenue was US$1.06bn with gross margin of 19.3%. That was down 50 per cent on the $2.09bn of Q2 last year. Its quarterly operating loss was US$164m with operating margin of -15.6 per cent, against a Q2 profit of $77m a year ago. Q2 net loss was $257m, against a $74m net profit year-on-year.
HTC's management blamed "weaker than expected demand at the high end", which it said was consistent with the current Android market, along with weak sales in China. The company has begun to implement company-wide efficiency measures to reduce operating costs across the organisation and ensure resources are appropriately allocated to future growth.
"While the current market climate is challenging, I firmly believe the measures we are putting in place to streamline our operations, improve efficiency and focus, and increase our momentum will start to show results over the coming quarters," said Cher Wang, Chairwoman and CEO of HTC. "I am confident that our smartphone phone and connected devices strategy is the right one for HTC, and our corporate initiatives will ensure that we deliver on both our vision and business goals."
HTC had hoped to capitalise on the smartphone growth in emerging markets such as India, where the company has a 20 per cent market share of phones priced between $250 and $400. All the company would say was that "year-on-year shipment volume increases were seen in select key emerging markets". Rather vague, to say the least.
HTC said it would continue to invest in new product areas such as virtual reality, where it is working with "over a thousand developers" on content creation over a wide spectrum of applications including gaming, entertainment and education, to create an ecosystem ahead of the launch of its HTC Vive at the end of this year.
For its next quarter, HTC is predicting revenue of US$610m to $705m – just half of what analysts were expecting – and its Q3 loss forecast is currently five times greater than anticipated. Shares fell 10 per cent on the news (and would probably have fallen further, except that 10 per cent is the daily limit for the Taipei market). Expect further disappointing news from HTC in the coming months, as the firm cuts jobs and axes product lines.
Email Newsletters
Sign up to receive TelecomTV's top news and videos, plus exclusive subscriber-only content direct to your inbox.